Obtaining a student visa for Spain will enable you to live, study and work in the country for extended periods beyond the 90 days that is allowed by a typical tourist visa. While it is extremely common for Americans and other citizens of non-European Union nations to teach English in Spain on a tourist visa, International TEFL Academy offers a special Student Visa Program that enables participants who take a TEFL certification course through International TEFL Academy to enroll in a part-time language program and receive a student visa that enables them to live and teach English in Spain legally. Participants also receive job search guidance in Madrid and Barcelona to assist with gaining employment.
NOTE: A student visa is not required to take a TEFL class in Spain.
Below is an overview of the steps you will need to take to receive a student visa. Please note that the process can vary depending on which consulate you apply for your visa through and also that visa regulations and the application process for obtaining a student visa for Spain can change at any time.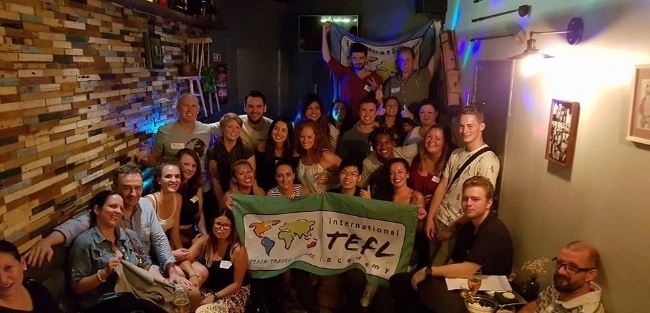 How to Apply for Your Spanish Student Visa
The application procedure and necessary documents may differ slightly between consulates. You must check with the Spanish consulate that presides over your jurisdiction for the most accurate information.
Consult your local Spanish Embassy or Consulate about Spanish study visa requirements for your country at least 120 days prior to departure. You should request a Student Visa Application Form.
Make sure to arrange an appointment with the Spanish Embassy or Consulate no less than 6 weeks and no more than 12 weeks before your intended arrival.
Enroll in a government recognized language school or university in Spain. You will not qualify for a student visa for Spain unless you are enrolled in a recognized program.
If you are looking to participate in the International TEFL Academy Student Visa Program and teach English in Spain, this means you will need to enroll with our sister school, La Adventura Espanola. [Please note prior to granting a Spanish study visa, your local Spanish Embassy will require La Adventura Espanola to confirm that your Spanish program and accommodation fees have been paid for in full.]
Please fill out a contact form or call 773-634-9900 to speak with an advisor regarding this process.
Certificate of Enrollment – Your "Study Visa Invitation"
Upon enrollment (and payment), La Adventura Espanola, or whichever school you enroll in, will send you a Certificate of Enrollment (Study Visa Invitation letter) by email and a hard copy by post on the same day (with a copy sent by email immediately). This will be required by your local Spanish Embassy or Consulate prior to issuing a visa. The document is evidence that you are enrolled in a course andwill state your name, the course details, your accommodation details, the dates of study and confirmation of the amount paid for the course and accommodation fees. It is signed by the La Adventura Espanola Director and is stamped with the school's seal.

As an Instituto Cervantes accredited language school, La Adventura Espanola's Certificate of Enrollment is a valid document for study visa purposes and will result in your application being approved if there is no other problem with the other documentation you present as part of your application.

Student Visa Application Form - Request this form from the nearest Spanish Embassy or Consulate in your home country.

The application should be filled out and filed for processing at the appropriate Spanish Embassy or Consulate at least three months before your departure date.

Representatives from La Adventura Espanola, or whatever program it is that you enroll in, should be able to assist you with questions.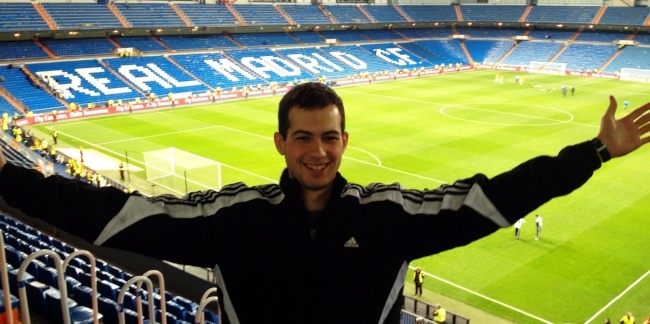 When you apply for your Student Visa in Spain, the following documents will typically be required:

4 recent pictures, passport size

Passport valid for a minimum of six months with three photocopies of the personal information and photo page

Completed Spanish study visa application form

Proof of admission to La Adventura Espanola as a full-time student (provided by La Adventura Espanola)

Private health insurance policy – La Adventura Espanola can advise you on health insurance if required.
Original certificate of good conduct/criminal background check issued by the police department of the city or cities where the applicant has spent 6 months or more in the last 5 years - a translation into Spanish must also be provided.
Original medical certificate typed on doctor stationary verifying that the applicant is free from the following quarantine diseases: yellow fever, cholera, and the plague. The certificate must also certify that the applicant is free of drug addictions and mental illness. A translation into Spanish must be provided.
Confirmation that accommodation details while in Spain have been paid for in full (provided by La Adventura Espanola)
Proof of financial means for the period of study in Spain. This could be:

Certificate of enrollment from La Adventura Espanola stating educational and living expenses have been paid for in advance, or
Notarized letter from parents/custodians, assuming financial responsibility while student is in Spain, or
Current statement of the student's bank account with a minimum balance of $1000 per month of stay in Spain or $1000 worth of travelers checks per month of stay in Spain.
Please note that if you enroll in the

Spain Student Visa Program

through International TEFL Academy, the staff in Barcelona and Madrid will gladly assist you in the process of obtaining a study visa, but you will need to follow the strict guidelines of your local Spanish Embassy/Consulate. It is the local Spanish Embassy/Consulate that makes all decisions regarding the granting of study visas and their decision is final. Please note that different consulates and embassies may operate differently when it comes to the process of issuing visas.
In the event that a Spanish study visa is denied after you have paid your course fees, La Adventura Espanola will reimburse the course fees, minus a 200 Euros administrative charge. However, should you subsequently successfully obtain a Spanish study visa and take a La Adventura Espanola Spanish course, your enrolment fee will be waived.
FAQs Regarding Student Visas in Spain:
Who is considered a student?
Foreigners coming to Spain for the purpose of studying or undertaking research, training or a non-lucrative job at an educational or scientific institution (public or private) that is officially recognized by the Spanish government.
How long does the student visa last?
It is granted for the whole duration of the Spanish course or education program that the student is enrolled in.
When does the Spanish study visa expire?
When the activity for which it was granted comes to an end or when the period for which it was granted is over.
Is the Spanish study visa renewable?
Yes, the Spanish study visa is renewable; this will typically depend on continued study in a program recognized by the Spanish government.
Can foreign students' relatives come to Spain?
Students who have obtained a visa can apply for the corresponding stay visas for their relatives to enter and stay in Spain, during the period of their studies or research.
Upon Arrival in Spain:
Within 30 days after your arrival in Spain you will need to apply for a Número de Identificación (NIE). To do this, please visit a local Spanish Police Station or Immigration Office. (Please visit the following site for more info about the NIE).
Here is a list of documents you´ll need to apply for an NIE. (Note: once you´ve arrived in Spain, we will put you in contact with people who can help you with this process if desired.)

A letter indicating your need for a NIE number

Your Spanish address

Two completed NIE application forms available online

Two passport photos with white backgrounds

Copy of the identification page your passport

A valid passport

Once you´ve turned in your paperwork you will receive a receipt called a resguardo. Within 15 days, you should return to the Spanish Police Station or Immigration Office with your resguardo to pick up your NIE.

Trainee Support Coordinator will sit down with you about how to obtain your NIE (foreign identification card). They will go through a step by step list with you of what needs to be done. You will receive a packet of legal documents that needs to be filled out then presented to the Ministry of Foreigners Department. The TEFL Madrid or Barcelona director will assist you in this process and make all necessary appointments for you.
---
Want to Learn More about Teaching English Abroad?
Request a free brochure or call 773-634-9900 to speak with an expert advisor about all aspects of teaching English abroad, including TEFL certification, the hiring process, salaries, visas and more.
Related Articles & Resources: