By Nicola Rae
Teaching English online is very literally what you make it. With most online English companies, you can work as much or as little as you like, which means your online English gig can be anything from a small-time side hustle to a… big-time full hustle.
VIPKID is one of the largest online English learning platforms out there. Since this is the company I work for, this article will be focused on what you could earn as a VIPKID teacher. But from what I've seen in ITA's Online Teaching Directory, the VIPKID pay seems pretty consistent with other online English companies. So let's talk about the question people always have before they get started – how much can you really make teaching English online with VIPKID?
Teachers at VIPKID make a base rate of $7-$9 USD per class. This is determined during your interview based on your experience and interview performance. In addition to the base pay, you can earn an extra $1 per class for starting and ending the class on time. You can also earn an extra $1 per class if you complete more than 45 classes per month. Each class is 25 minutes and you can teach two classes in an hour. This makes the hourly wage $18-$22/hour if you get both incentives.
Let's meet in the middle and assume a teacher makes $20 an hour or $10/class (Base pay of $8 + both incentives $2 = $10). Since I get to make my own schedule, I usually have certain weeks where I put in way more hours and lighter weeks where I go out and explore. On a typical work day, I teach for five hours with a half hour break in the middle.
Remember, you will have to take out your own taxes. Make sure you are saving money from each paycheck because you will have to pay taxes on this income. What you will owe in taxes depends entirely on your personal tax situation. Disclaimer: I'm definitely not a tax professional! If you have questions about taxes, ask a tax professional.)
Example 1: The Light Hustler
(Aka those looking for some extra cash who only want to work a little bit on evenings and weekends, also ideal for those trying to save up money for traveling while still rocking their soul-crushing 9-5!)
1 hour, 2 nights a week + 3 hours on weekends = $100/week
Total time commitment = 5 hours/week or 20 hours/month (Come on, anyone can do 5 hours a week!)
Total earnings = $400/month – 30% Taxes ($120) = $280/month
Example 2: The Midi Hustler
(Aka those trying to make a decent part-time income but still want to have plenty of time off to raise alpacas, write a great American novel, or learn to play bassoon)
4 hours/day , 3 days a week = $240/week
Total time commitment = 12 hours/week, 48 hours/month (totally doable, heck, you could even do that while teaching in a traditional classroom abroad!)
Total earnings = $960/month – 30% Taxes ($288) = $672/month
Example 3: Heavy Hustler
(Aka those using VIPKID as their only source of income, aka the cool kids, aka me)
5 hours/day, 5 days/week =$500/week
Total time commitment = 25 hours/week or 100 hours a month (still less than my traditional teaching job by a landslide)
Total earnings = $2000/month – 30% taxes ($600) = $1400
Again, you are free to make your schedule whatever you want to suit your needs. As you can see, it is possible to use teaching English online as a light income booster or as a serious income opportunity.

Teaching Online while Traveling
VIPKID gives teachers flexibility and the opportunity to make good money. It is possible to live off your income from VIPKID while traveling full-time too! But before you book your flight, consider these final thoughts:
Line up your online English teaching job before you leave. It can take up to a month from your initial application to teaching your first class. Secure your job before you leave to travel. Check out my other post about why you should teach English online before going abroad.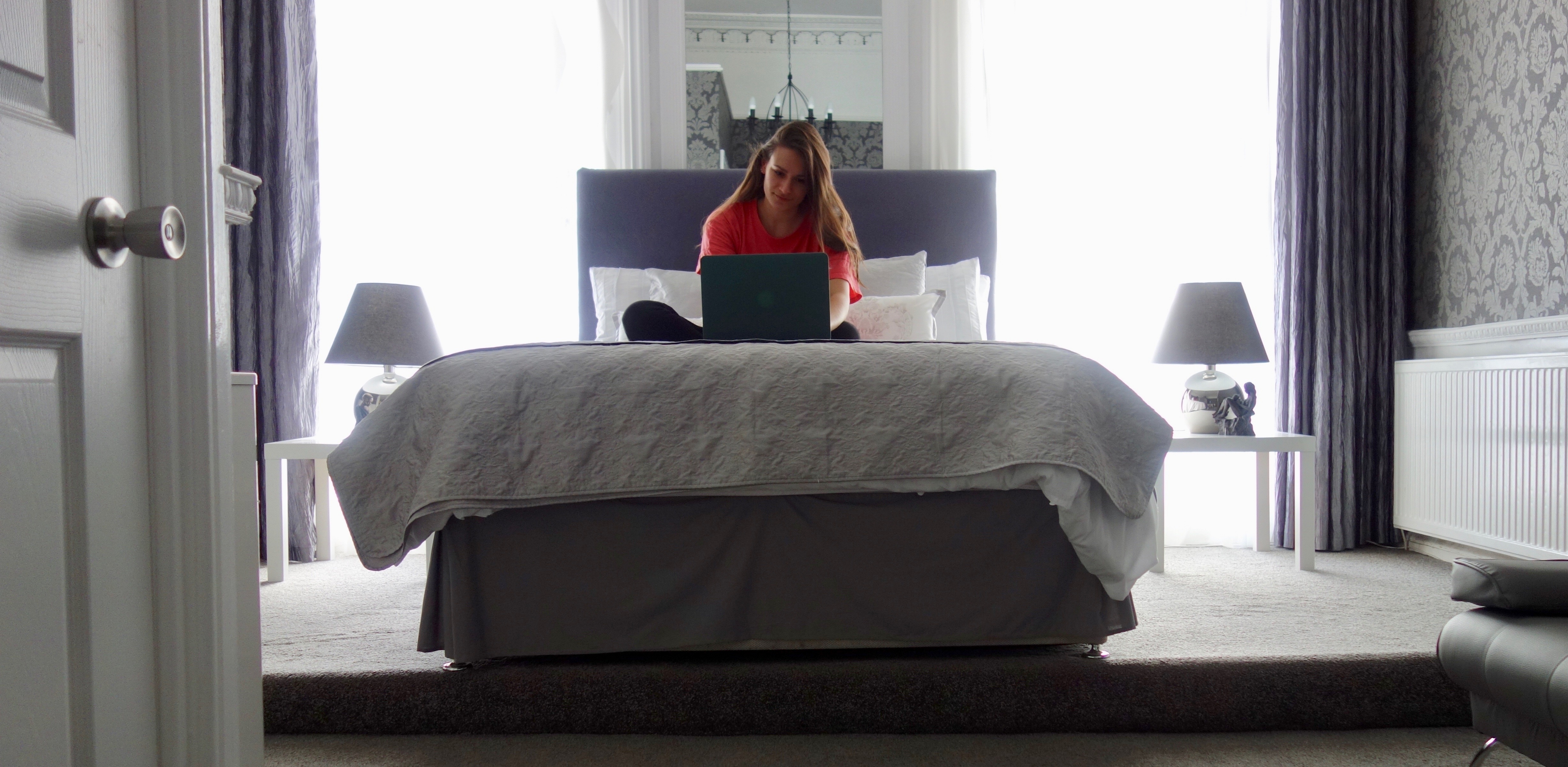 Make sure the place you are going has a reliable high-speed internet connection. Make sure to ask whoever you are staying with to run a speed test and give you their exact internet speeds. Don't book accommodation without checking the internet. If possible, travel with a backup internet plan like a phone that can do hotspots.
Take your classroom with you! Check out my post about how to set up an online classroom for teaching English online while traveling.
---
Want to Learn More about Teaching English Online?
If you are excited about teaching English from either the comfort of your own home or anywhere in the world, contact us about TEFL certification options and get ready for a great adventure!
Related Resources: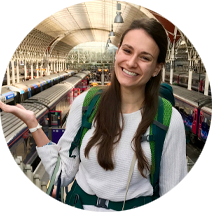 Nicola is an Atlanta native who loves teaching, budget travel, and guacamole. She holds BA's in Anthropology and Sociology from the University of Georgia and a Masters in Education from Francis Marion University. She is currently teaching English online while house sitting. When she's not busy teaching or drinking coffee in cozy cafes, Nicola enjoys writing about her travels on her blog seenicwander.com.