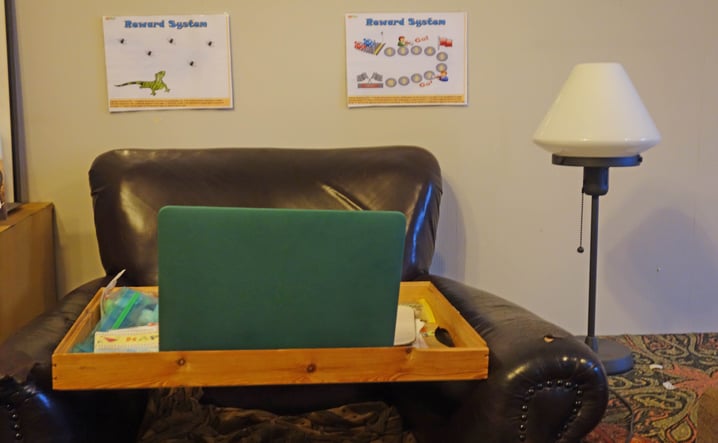 By Nicola Wynn
At the time I'm writing this, I've taught 951 classes of English online. What a joyful 951 classes it has been! As a child, I forced my sister to play school with me during the long hours of summer, writing the alphabet in rainbow chalk on our kid sized green chalkboard. After college, I taught middle school science for three years with a much bigger green chalkboard and equally colorful chalk. My mother was a teacher, and her mother was a teacher, and her mother was a teacher. So to say that I get joy from teaching English online should surprise no one.
1. Teaching English online has given me a new kind of happiness
I get to work with students one-on-one. I love making the lessons custom to the child and their growth is clear from class to class. The students are at home and in their comfort zone. They show off their toys, their pets, their siblings. I share my language and they share their culture. We both walk away wiser.
2. My time is spent doing the best part of the job - teaching
I don't have to spend time in faculty meetings, I don't have a half hour commute like I used to, I don't have to clean up my classroom at the end of the day or compile reports or do school paperwork. Outside of the initial application process, the whole job is teaching.
3. Teaching English online means complete location independence
I can work from anywhere I want, which means I'm free to follow cool house sitting opportunities around Europe and the world, visit friends who live far away, or just travel some place I've always wanted to go. I also have the flexibility to go home. I don't risk losing my job if I want to visit my family for a few weeks.
4. I get to choose my own schedule
If I am trying to save up money for a vacation, I can work way more than usual and make more money. If I want to take a few days or even a week off, I can do that without having to get approval. When my sister came to visit me in Belgium for Christmas, I could clear my schedule for the whole week - no questions asked. This depends on the company though. My company, VIPKID, doesn't have a minimum number of hours per week so you don't have to request time off. Other companies with weekly minimums might have different procedures.
[Hot Tip]: VIPKid is just one of hundreds of companies to teach English online with. For a list of more online ESL schools and their hiring requirements and procedures, check out our Teach English Online Employer Comparison Chart.
5. Did I mention that I get to work in pajama pants?
That's right. I work from home and since the students can only see my head and shoulders, I work in the comfiest of comfy pants! The top 25% of my body should look professional and put together, but there is a lot of room for freedom in the pajama pant department.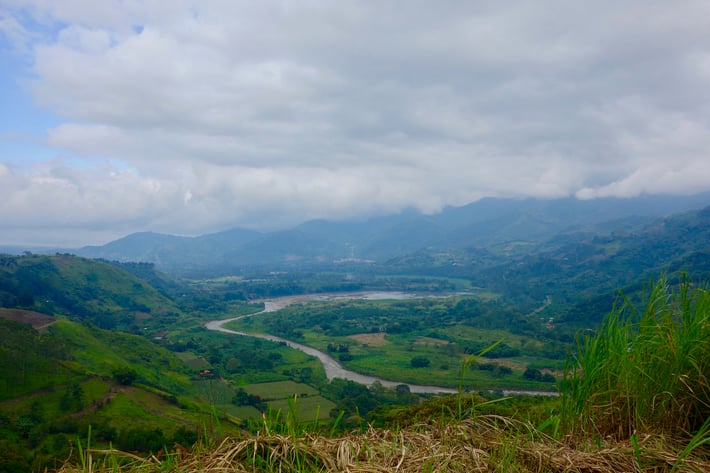 Working from home has other advantages too. My commute went from half an hour to half a meter. I can schedule a lunch break between classes and make food in my own kitchen. When I'm done with work for the day, I'm immediately free to start my next adventure.
Teaching English online is a different approach to teaching abroad. For me, the students, flexibility, comfort, and freedom make it the perfect choice.
.

Nicola is an Atlanta native who loves teaching, budget travel, and guacamole. She holds BA's in Anthropology and Sociology from the University of Georgia and a Masters in Education from Francis Marion University. She is currently teaching English online while house sitting her way across Europe and is one of ITA's Alumni Ambassadors.
Want to Learn More about Teaching English Online?
If you are excited about teaching English from either the comfort of your own home or anywhere in the world, contact us about TEFL certification options and get ready for a great adventure!
Related Resources: