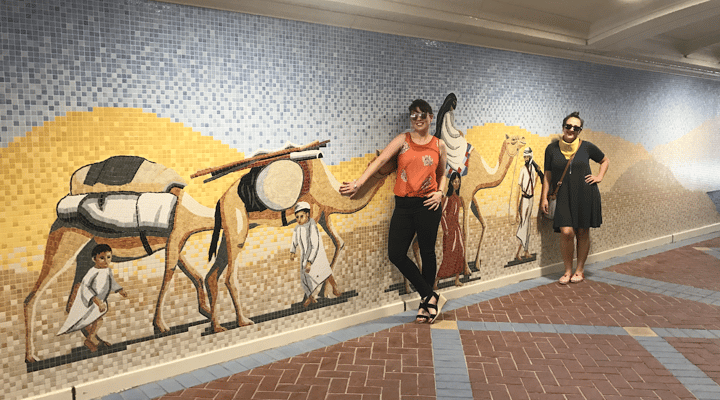 By Katie Ayers
When you accept a position in the United Arab Emirates, you'll automatically have an expat community to support you. You'll be working in a school that will have tons of English speaking expats from the US, Ireland, England, South Africa, Australia and New Zealand (I'd say the top countries). You'll similarly have tons of Arabic expats at your school from Syria, Jordan, Egypt, Turkey and so on.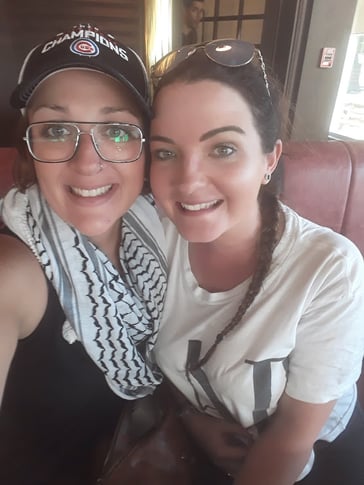 All of these teachers are going to be incredibly helpful in getting you situated. They'll have a car and be willing to take you to the shop, they'll let you borrow their wifi password until you get all signed up, they'll give you tips about how to excel in your school's culture. I'm very bad at meeting new people, (an incredible quality to have as someone who moves every few years), so I didn't reach out much when I first got here, but now as the "vet" I love showing people the ropes. Rely on your coworkers, ask them questions, no matter how weird you think they are.
I live with my coworkers, work with them, and hang out with them. This is very difficult, there's no denying we get tired of each other. You may have a similar work and living environment. Don't worry you'll have tons of opportunities to meet other expats outside of your school. Here are some readily available options:
Church, if you practice a religion other than Islam you'll be able to find a place to worship here. (If you can't form a group!) Many of my coworkers attend bible study and church services either in Ras al Khaimah or Dubai on the weekends.
Resorts have membership opportunities, something that many teachers in RAK enjoy. You'll be able to meet teachers from other schools here and also get to know other people in your community.

Join a gym! I work out at a gym that is only group classes and it's such a great opportunity to talk to and form relationships with other people in your Emirate. There are also Gold Sport gyms where tons of people are members and there's just no choice but to form some new relationships!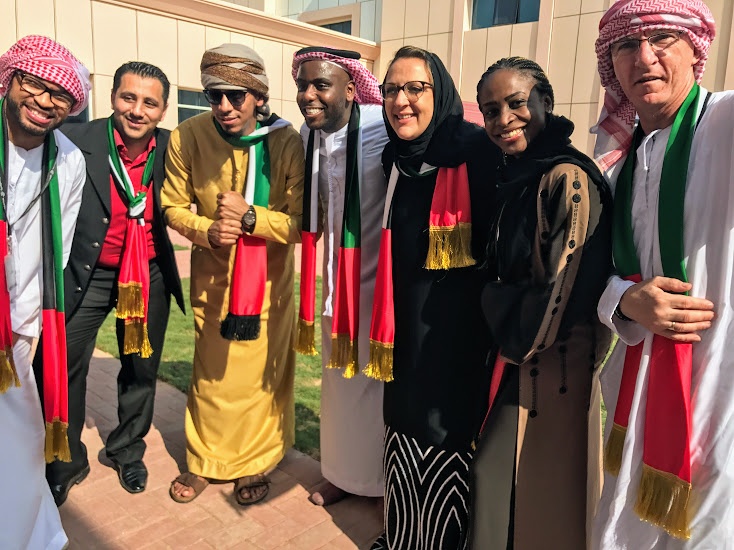 There are a lot of classes, activities and workshops available. If you like art, there are many different art classes. You could take a painting or writing class that meets once per week. You can take a cooking class on the weekend (buy the entertainer then you can get a buy one get one cooking class and you'll have to take a friend). The beaches in Dubai also have paddle board groups, beach volleyball, and (I think) kayaking groups. Most meet on the weekend or a few nights during the week. You can take acting classes, go on hiking tours or attend brunches where you can practice a foreign language. You'll have a lot more opportunities in Dubai or Abu Dhabi. My Emirate is pretty small but there are still group opportunities available.

I find most group opportunities on Facebook but you can also find classes with a simple google search. Facebook has many different expat groups for ladies, for foodies, outdoor opportunities, etc. Facebook is your best bet!
Irish football and Rugby are very popular throughout the Emirates. There are "fun" leagues and more seriously sporty leagues. Either way you can join a team and practice during the week and they even head to neighboring countries for tournaments on the weekend. Ask your coworkers to find out more.
Look for events that interest you! I suggest following some comedians on Instagram or Facebook (including me, gasp) and find out where people are performing. There's a surprisingly huge comedy scene out here if that interests you. There's a market called the Ripe Market on the weekend, in the summer it's indoor, when the temperature drops they're in a park. This market is like a crafty farmers market, it's just really nice small business opportunities, who knows maybe you can sell something there too! Another favorite of mine is Food Truckers DXB, it's a giant food truck fest that meets all over the Emirates, it's a great atmosphere and a huge expat community attends.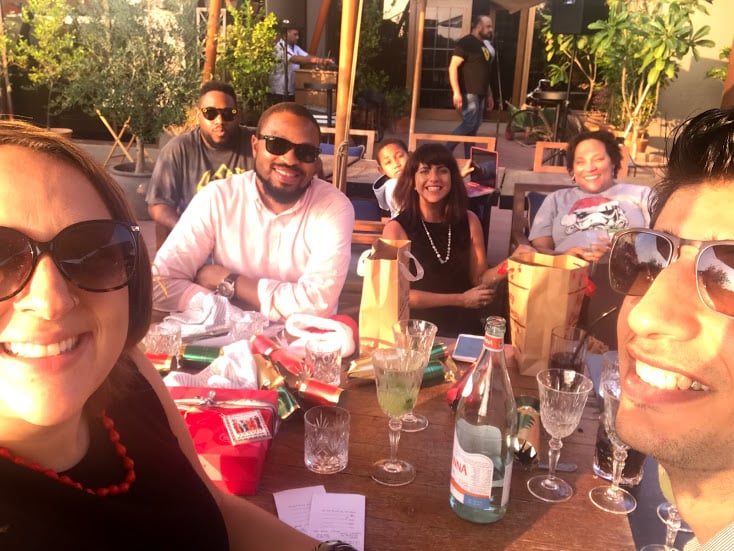 You'll find it easy to make new friends in the UAE. People are incredibly friendly and open to embrace new people. If you can't find something you're interested in, it's also such a great place to start something new, the country is growing so you have your opportunities to leave your mark.

A Chicago gal at heart and one of ITA's Alumni Ambassadors, Katie gained the travel bug in high school when she took a trip to Rome. Since then she's been finding her way abroad whenever she can, two years ago she got that wish and she isn't turning back anytime soon!
Want to Learn More about Teaching English Abroad?
If you are excited about teaching English from either the comfort of your own home or anywhere in the world, contact us about TEFL certification options and get ready for a great adventure!
Related Resources: