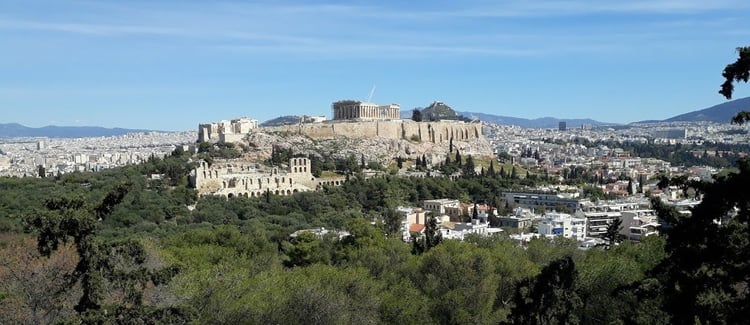 By Katie Ayers
I've contemplated moving home a few times this year, because sometimes life abroad teaching English in the U.A.E. isn't all roses, but one of the things that keeps me out here is how easy it is to travel.
Since I teach in a traditional school setting, my only vacation times are according to the school calendar. I also receive a flight home every summer from my school, I chose to go home last year - this year I'll probably travel abroad some more instead. I've been in the UAE for 20 months and I've visited 9 countries: Oman, England, Bratislava, Hungary, Austria, Sri Lanka, Jordan, Czech Republic and Greece. I guess it's 10 if you count the UAE.
Spring break just ended last week and I spent a majority of my time in Greece. The flight over was reasonable, around $500 dollars round trip and I met with friends from America. That's the other great thing about being abroad, you encourage your friends to be more adventurous and that is a good deed.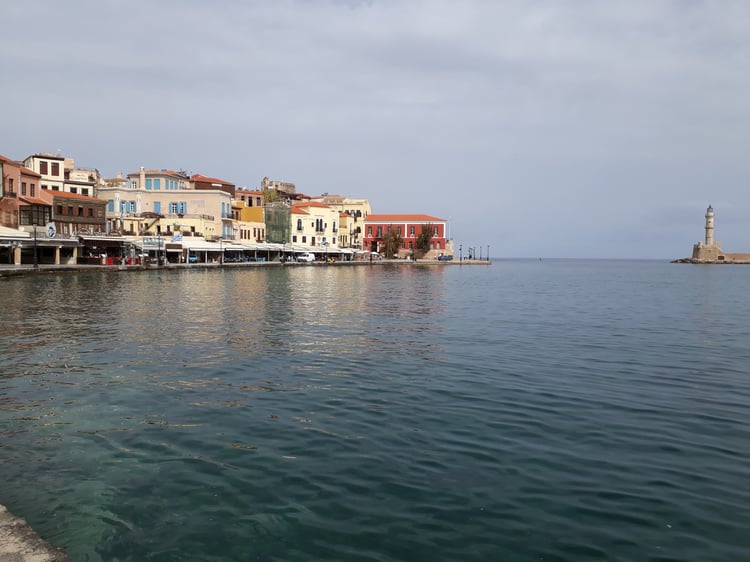 This particular getaway was extra special for me because I got to meet with friends from high school, college and the school I taught at before moving abroad. I've also wanted to get to Greece since I first tried saganaki and mousaka, so it was definitely on my bucket list. Our trip began in Chania, Crete the largest island and my new favorite Grecian spot.
Chania is right on the water and has an interesting history. As we were walking on a guided tour through the old town, we continuously saw knives, both pocket sized and bigger. One of the most fascinating facts I learned was about these knives; Chania is known for them and you can still get them traditionally made (the ones in the souvenir shop are not). Because they were a port city, they had to protect themselves against pirates. So all men carried two knives, one to prepare the food they caught and the second to kill. The knives were such a symbol that people even proposed to their significant other with them. Very romantic. Aside from unique facts like this, the other reason I loved Crete is the country is almost completely self-sustainable. Also, I'll be the first to say it, the wine is far superior there then the wine I had in Santorini and Athens.
We only stayed in Chania for 2 days before hopping onto an airplane for Santorini. We were a bit too early for full tourist season so flying made more sense then a ferry. The mini plane (not a 2 person, just not an Emirates Airbus) landed on Santorini mid storm and we maneuvered our suitcases up and down the 100 stairs to our Airbnb - there was literally 100, I counted (my suitcase was too big for this - I packed last minute, which means overpacking and too much stuff).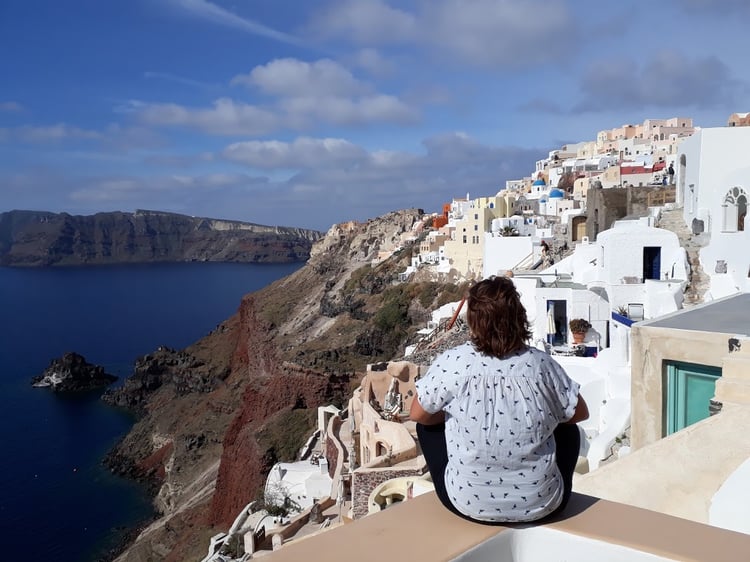 Santorini was awe-inspiring in every sense of the phrase. Honesty, everywhere you turned was a new view that made your jaw drop and it never got old. The architecture is out of this world and the 11km hike we took from Fira to Oía was breathtaking. In my opinion, Santorini is 7 Wonders of the World adjacent and everyone should experience it for themselves. I was glad we went to Santorini when we did because it was before tourist season so there weren't millions of people, but we couldn't enjoy the beach due to the temperature. Adventure is always a give and take.
I won't say I was happy to leave Santorini, but I won't deny that I was also ready to go. Although I loved the donkeys, views, our Airbnb, and I had my 2 favorite meals of Greece, it was very expensive and we just kept shopping. So, the day we traveled to Athens I was excited for the 8 hour ferry ride. It offered a beautiful view of the sunset and a necessary experience, but I took the ferry by myself and I was a bit bored, nothing but honesty here.
Athens was dripping with history. I recently went to Jordan and felt amazed at the countries commitment to maintaining the ruins and historical monuments. This was also very true in Athens. The Acropolis is a must see, of course. But my favorite moments were just wandering and getting lost and happening upon another ruin and another stunning view of the Parthenon. Going into the Panathenaic Olympic Stadium is an absolute necessity. It cost 5 euros and every single penny was worth it. I've been in countless NFL, MLB, NBA, NCAA stadiums but they'll never compare to the feeling I had standing in a place with that much history.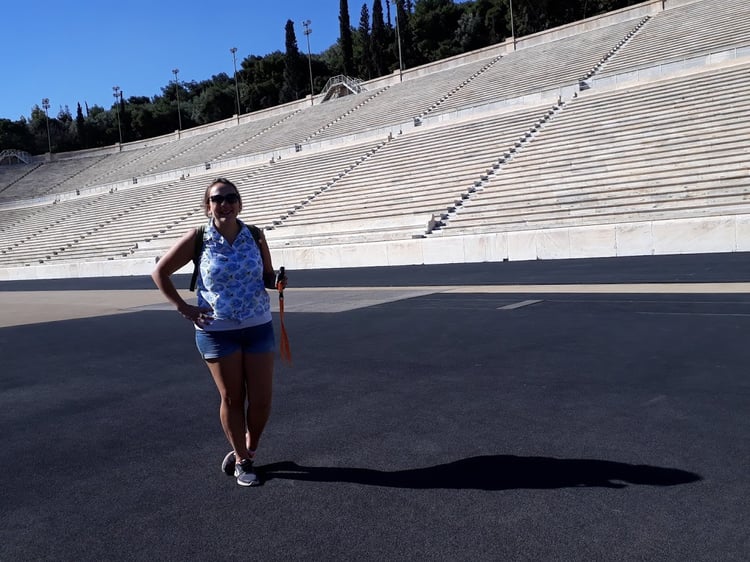 This adventure through Greece may have happened if I lived in the US, but it's just SO much easier from the UAE. In terms of being abroad to teach English, the UAE puts you in a unique position because financially you aren't counting every dollar quiet as much as other places.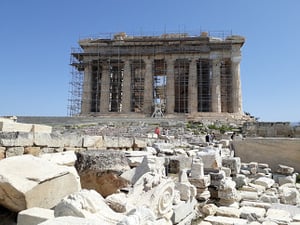 It takes me a bit longer of a flight to get to where I want to go, then if I were somewhere in Europe or Asia but I'm still so much closer than I was at home. There's no reason not to teach English abroad now. You get to become a citizen of the world and it's a big world out there, something I never truly comprehended until I started living "out here."

A Chicago gal at heart and one of ITA's Alumni Ambassadors, Katie gained the travel bug in high school when she took a trip to Rome. Since then she's been finding her way abroad whenever she can, two years ago she got that wish and she isn't turning back anytime soon!
Want to Learn More about Teaching English Abroad?
If you are excited about teaching English from either the comfort of your own home or anywhere in the world, contact us about TEFL certification options and get ready for a great adventure!
Related Resources: