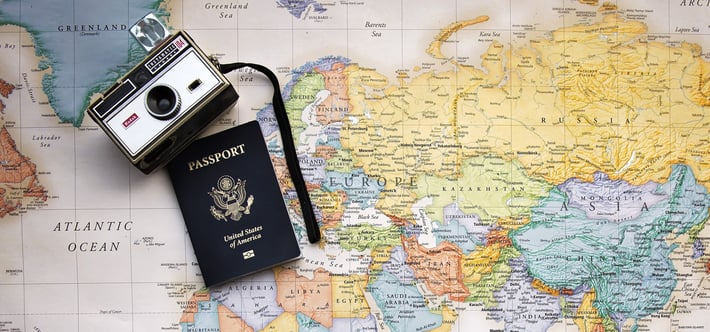 Visas, Visas, Visas — The topic no one enjoys talking about yet the topic everyone needs to know a lot about. Our ITA Alumni Ambassadors have been in your shoes when it comes to visas. It's a foreign topic to most, no matter how experienced of a traveler you are. Our Alumni Ambassadors have been through the visa process firsthand and were tasked with walking us through the steps they took for their visa. Get your notebook ready and enjoy!
Melissa Landry & Mike Opaliski
Visa Type
→ Non-Immigrant B Visa (in Chiang Mai, Thailand)
Where Did You Process Your Visa?
Melissa:
I did not have a job when I arrived in Thailand, so upon arrival, I received a 30-day tourist visa. If you prefer, you can apply for a 60-day tourist visa before you leave home which will allow you more time with less stress.

Mike:
I obtained my Non-Immigrant B visa in Penang, Malaysia, but you can go to any Royal Thai Embassy or consulate in any of the bordering countries once your school completes a stack of paperwork and that paperwork is signed off by the Ministry of Education in Thailand.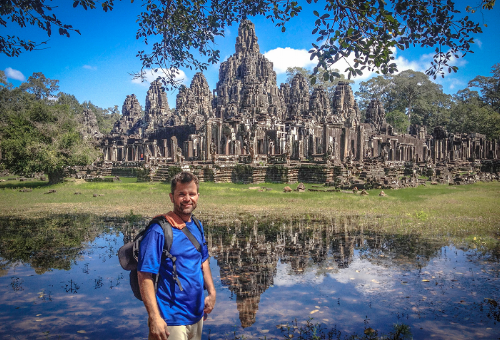 Required Documents
Melissa:
Once I was hired, my school asked for my documents so we could start working towards my visa. These documents included:
→ Scans of my passport
→ My original diploma (I advise you bring this with you from home so you
don't have to get them mailed to you. Thailand mail can be sketchy)
→ An official transcript from your University (my college emailed mine to me)
→ Criminal record check: if you bring your sfrom the U.S., it has to be from
within the last year and a certified true copy. If not, you can get one in
Thailand but they can take up to two months to be completed which is a
hassle.
For more read How Do Americans Get a Criminal Background Check for Teaching English Abroad?
→ Lots of passport-sized photos: your school will let you know the sizes and
you can easily have them printed at one of the many photo shops all over
the city

My school was also required to obtain documents proving that they had hired me. The staff from my school prepared all of this and made sure I signed the correct forms and pages in order to prepare all of the documents for the visa. When it was time for me to go on my "visa run," they carefully organized all of the required documents for me to bring.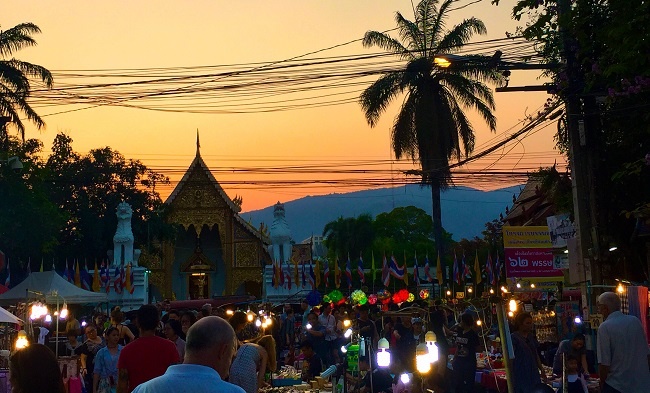 *Note: If you explore Thailand first or if it takes a while for you to find a job or for your school to get all your information together, you may have to do a border run. I settled here and explored a bit before I tried to get a job so when my time was up, I did a border run. This meant I took a bus and literally walked across the border of Myanmar/Thailand and turned around and was stamped back in. Best to avoid doing too many of these which you shouldn't have to do.

Mike:
As of September 2017, the documents and other materials you will need in order to obtain a Non-Immigrant B visa in Thailand include the following:
→ Original passport
→ Original university or college degree(s)
→ Original transcripts from your university of college(s)
→ Original TESOL or TEFL certificate
→ Recent original criminal reference check (CRC) from your home country,
meaning the CRC should be less than six months old
→ Thailand work permit
→ Approximately 18 photos ranging in size from passport size to various other
sizes (your school will tell you exactly how many of each size photo so there is
no need to get pictures in your home country before traveling to Thailand)
Fortunately I had my original bachelors and master's degrees and for a small fee I ordered original transcripts online through both of the universities I graduated from and had them mailed to me. I obtained a Washington State background check before leaving the United States however, you can opt for a federal background check but it is not mandatory here in Thailand.
In order to process the Non-Immigrant B visa paperwork, your place of employment will required you to make a minimum of five (5) black & white photocopies of each document listed above, and then sign the bottom of each and every piece of paper. This might not sound so bad, but when making copies of your passport you will need five (5) photocopies of the picture page as well as every other page that has an entry or exit stamp or visa from anywhere else you may have traveled to in the past.
Notarization & Authentication
Melissa:
If your school does not get your documents notarized for you, you will need to bring all the documents to the Embassy in your city. It takes about ten minutes and costs $50 USD to get them "notarized."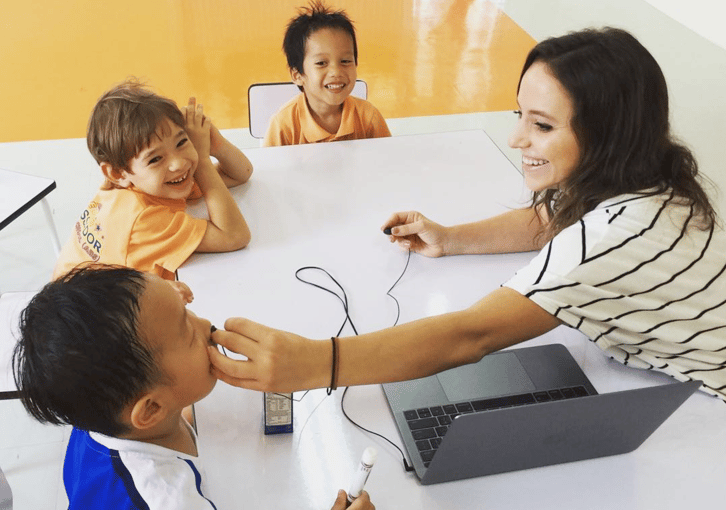 Mike:
Prior to departing for Thailand, I had both of my degrees authenticated in-person by the Office of the Secretary of the Commonwealth. This office can typically be found in the capital city for the state where the college or university is located. I highly recommend obtaining as many of your documents as possible, if not all of them, prior to traveling to Thailand to avoid paying international postage and also avoid the risk of delay or actually not receiving your documents at all.
Visa Run

What is a Visa Run?
In countries where visa runs are a common practice, all you need is a valid U.S. passport (or the passport of your citizenship). Once in the country, you'll be issued a stamp, or tourist visa, typically good for 30-60 days.
Before that 60 days expires you'll 'visa run,' meaning take a train, plane, or automobile, to a neighboring country to process your new visa. For example, if you're teaching English in Buenos Aires, Argentina, many teachers will cross the border into Uruguay for a weekend excursion, then head back home to Argentina with a freshly processed visa in their passport.

Did You Have to Do a Visa Run to Another Country?
Melissa:
I did my visa run to Vientiane, Laos (the most popular place to go for a Non-Immigrant B Visa). Most people choose to go by bus because it is much cheaper (1600 Baht). I flew to Vientiane (about double the price because I didn't book early enough) because I usually get bus-sick and it's about a 13-hour drive.
They have companies that will literally take you across the border, assist you with your visa application, and bring you back to Thailand within 2-3 days. I arrived in the afternoon so the next morning I went to the Thai Embassy with my passport, all of the paperwork my school put together for me, and an application for the Non-Immigrant B Visa. The next day (at 2pm) I picked up my passport with the new visa inside, and was ready to go back to Thailand.
Note: Be sure to plan your trip so you are able to be at the Thai Embassy first thing in the morning. Aim for around 7:30am to avoid long lines!
The Embassy is only open Monday - Friday.
Avoid people outside of the Embassy trying to sell applications for your visa, they are free once you get inside.
You HAVE to apply in the morning and can only pick up the next day at 2pm.
Mike:
The visa process can be a bit cumbersome and takes longer than you might think so just be prepared to go on at least one visa run to obtain a 60-day tourist visa prior to going out of Thailand again to obtain your Non-Immigrant B visa.
In addition to your place of employment sponsoring your Non-Immigrant B visa, they must first sponsor your Thai work permit. Some of the photocopies you make along with some of the photos you provide are used when processing your work permit. Once you have your work permit in-hand and the stack of paperwork for your Non-Immigrant B visa is completed by your place of employment, you are ready to go on your visa run to obtain your Non-Immigrant B visa. Any credible place of employment will sort all of this paperwork out for you and help you make arrangements for you to travel outside of Thailand to you obtain your Non-Immigrant B visa

Visa Fees
Melissa:
The Non-Immigrant B Visa cost 2,000 Baht (~$60 USD). I paid the cost for the visa, transportation, and a place to stay while in Vientiane (because I chose to stay and explore a bit), but my school covered everything else after that.
Some schools will reimburse you all the costs AFTER you have fulfilled your contract (how ever long your contract is), others will pay for almost everything throughout it. Be sure to be specific with your employer when you ask about how they help wth your visa, this is very important.

Mike:
The single-entry visa costs 2,000 THB ($60 USD) while the multiple-entry visa costs 5,000 THB ($150 USD). The cost of the single-entry Non-Immigrant B visa is typically covered or reimbursed by most schools in Thailand but be sure to inquire during your interview.
Visa Validity, Renewal & Restrictions

Processing Time:
Melissa:
My Non-Immigrant B Visa was able to be picked back up the following day after I dropped it off at the Embassy. The work permit and visa extension take longer, but almost all schools will sort that out for you.

Mike:
Take your passport and the packet of paperwork provided by your place of employment to the Royal Thai Embassy or Consulate of your choice to have the Non-Immigrant B visa added to your passport. Plan on spending two days and one night outside of Thailand because you drop off your passport and packet of paperwork on the first day and pick it up the next business day.
Both the single-entry and the multiple entry Non-Immigrant B visas are valid until the end of the contract that you signed with your place of employment.

Renewal:
Melissa:
You are able to renew the visa again for a year at the end of the current year.

Mike:
Non-Immigrant B visas can be renewed and the process for renewing is not as complex as the first time, nor do you have to leave Thailand. If your place of employment renews your work contract, you simply take the paperwork they prepare for you and go to the closest Thai immigration office before your current visa expires. At the Thai immigration office they will gladly collect your money and stamp your passport with the end date of your new work contract. The costs for single-entry and multiple-entry are the same as I've listed above so you'll need to decide ahead of time if you'll be traveling outside of Thailand frequently before the end of your new work contract.

Visa Restrictions:
Melissa:
The visa is only a single entry. This means that if you leave the country, the visa becomes void. With this said, you can leave the country, but you must obtain a re-entry permit. A single re-entry permit costs 1,000 Baht (~$30 USD) and a multi re-entry costs 3,800 Baht (~$14 USD), this means you can come and go as often as you'd like within that year.
Your work permit is only good for the school you are working at. If you leave the job, both your work permit and visa end. If you move to another school, the school needs to transfer your work permit and information over to the new school.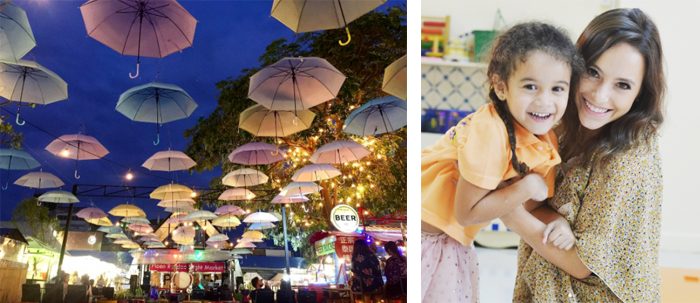 Mike:
Your Non-Immigrant B visa is valid for work only at the place of employment that sponsored you for your work permit and visa. There are strict laws in place in Thailand and the immigration police are constantly looking to make examples of people who are performing jobs other than what their Non-Immigrant B visa was granted for.
Take me back to the Alumni Ambassador Corner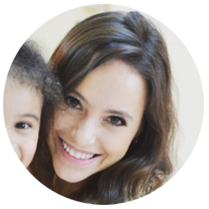 Melissa is a southern girl from New Orleans, Louisiana that loves traveling, photography, music, working with children, and anything that involves socializing, food, and wine! After backpacking Europe at 18, Melissa became fascinated with different cultures and has since traveled to over 15 countries, studied abroad in China, lived in New Zealand for two years, and has taught English in Cambodia and Thailand.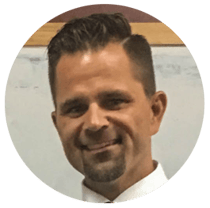 Mike is from the home of cheesesteaks and Tastycake and after earning a Master of Education from Penn State, he spread his wings and landed on America's west coast where he had a successful career in corporate education. With the belief that the world is too big to live your entire life on only one continent, he set out on a life-changing journey three years ago and is now teaching multiple subjects on the amazing island of Phuket, Thailand.
Related Resources: