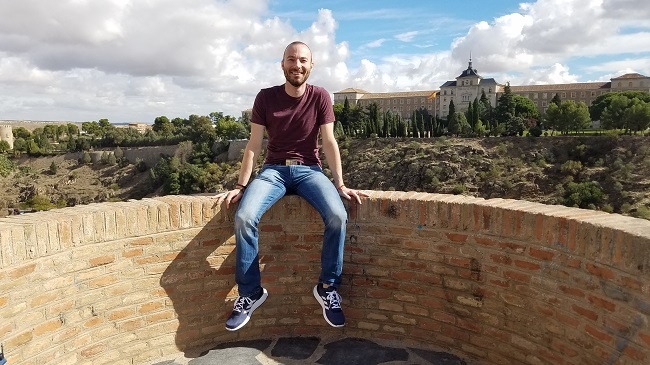 By: James Ritchey
What's next? Isn't this the question we ask ourselves throughout our lives? It's certainly gone through my mind more than I can count. I'm James Ritchey, a 30-something graduate from Arkansas with a degree in biology and Spanish. I think that, like most of you, I've spent the majority of my life asking myself what happens next. Graduating from university, being unable to find work with my degree (I didn't have experience, but how can you get experience without a job, right?), and ending bad relationships have all left me worrying about this seemingly simple question. Unfortunately, it's not one that ever seems to have a simple answer.
Before I left the US, my dream was to live in either Argentina or Spain. However, student loans and car payments seemed to always stand in the way of my goals. Looking at graduate programs around the world didn't do much to help that either. I first needed to pay my debts and save some money, so I thought, "Why not teach English and travel the world while doing it?" That's where ITA came in. I googled numerous academies, trying to find one that would calm my worrisome soul. Thankfully, I was contacted by Jessie Smith after reaching out to ITA. She answered all my questions, earned my trust, and put my mind at ease that this wasn't a crazy idea. After researching countries throughout the world, I decided that there was only one country that could get me working towards my goals faster than any other, and that was China. I spent two years in lively Wuhan, a city in "central" China. While there, I saved money and traveled throughout Asia. This was one of the few times in my life that I knew exactly what I wanted to do next.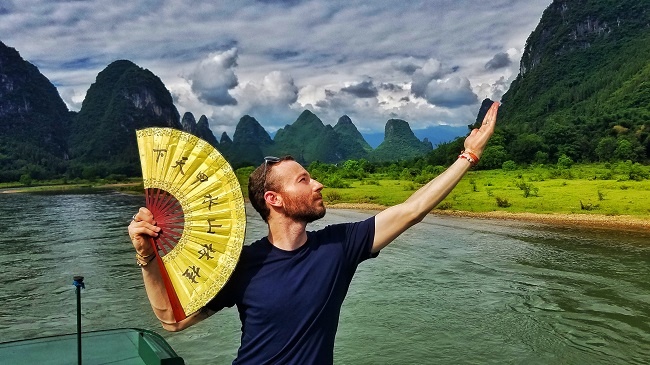 It took me a long year and a half before I was able to make it back home, but I returned for Christmas. I knew that my time in China would soon be coming to an end, and I needed to start preparing for my next move. After convincing my reluctant family of my plan, I decided on a vacation to Spain during the upcoming Chinese New Year to help me make up my mind. I didn't want to spend much money, and I only had about a week, so I settled on only visiting two cities. I knew that since Madrid is the capitol, I'd have an easier time finding work. Plus, the spoken language is completely Spanish (as opposed to mostly Catalan in Barcelona). Still, another part of me – a big part - wanted to live a bit closer to the beach. After getting recommendations from friends, I decided that my other city would be Granada. It isn't too far from the beach, has a great deal of history, and, after the hustle and bustle of China, it seemed like a nice break.
Facebook update: "I'm going to Spain!!!" Well, not so fast, I have to backtrack. A few weeks before moving to China, I had corresponded with someone living in Shanghai. She was incredibly helpful and was undoubtedly responsible for keeping me from being denied entry into the country.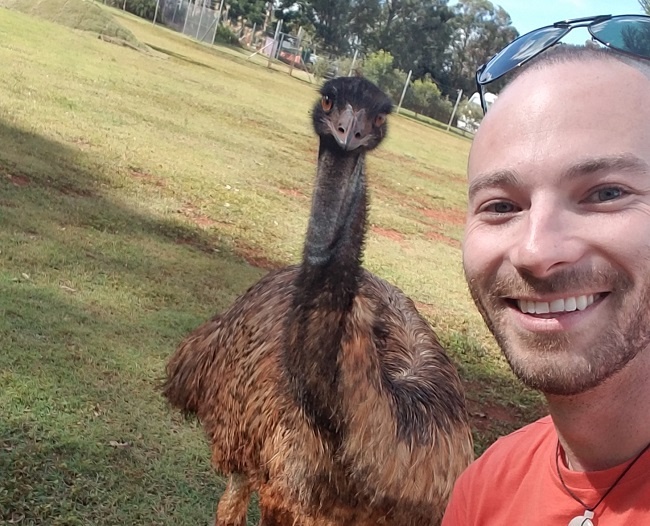 Now, I'm an intelligent person, but I'm honest to a fault. Making a long story short: I promised myself I would never move to China on anything but a work visa, but I was stranded in Houston because, unbeknownst to me, my school had failed to provide all the documents I needed. This isn't information you want to hear from the consulate official when you're hundreds of miles from home. Not wanting to spend more time or money in expensive hotels, I went with the advice of my school (promising me they could convert a tourist visa to working visa once I got there – which, in fact, isn't true), and flew out the day I received my tourist visa. I'm telling you this all to say that it never occurred to me that when being asked why I'm entering the country, "I have a job, and I'm here for work!" would be the wrong answer. Luckily, my new friend in Shanghai had given me this crucial piece of advice just hours before I boarded the plane. (Thanks Anja!)
In her response to my post, this amazing friend of mine told me that she had recently moved to Madrid, and I was welcome to stay with her while I was in the city. She became my de facto tour guide and made my trip much more enjoyable than it would've been on my own. We went to most of the major points of interest, enjoyed copious amounts of beer (a nice break from the watered down Tsingtao that's so common in China), and feasted on tapas. I couldn't get over receiving free food just for ordering a beer! After a few days in Madrid, it was time to head down south on my own.
I have a minor in Spanish, but nothing could prepare me for the accent in Andalucía. Although my Spanish was pretty rusty to begin with, it was like hearing a completely different language. At the time, I assumed it was just me and that my Spanish was particularly awful. However, I learned that the Andalucían accent is incredibly thick and even Spaniards from different parts of the country have difficulty understanding it. That said, I had an incredible time, even though I did the trip completely on my own. Granada was peaceful, beautiful, and full of amazing colors; everything I thought I was looking for in my next destination. Yet after growing accustomed to a city with over 10 million people, it was surprisingly too quiet. I needed more noise, more energy. So it was settled, I knew my next destination.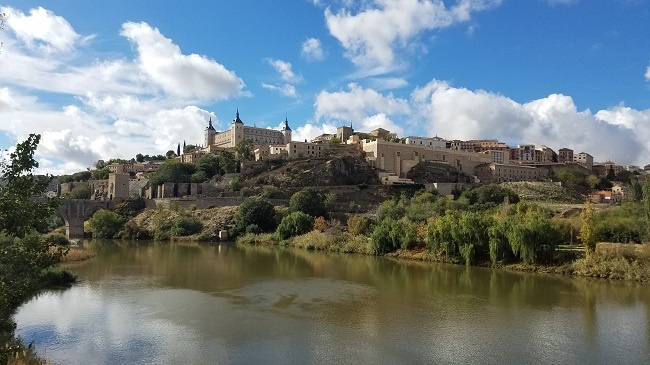 Transitioning to Spanish life was remarkably simple for me. I'm used to eating dinner late (by American standards); siestas are my favorite thing in the world; and my friend helped me land my first job. They're easy to come by, but what's hard is finding enough work hours that don't require traveling four or five hours every day. My first job was in the southern part of the city, about 40 minutes by metro. Soon after, I got a second job that increased my income and came with a decent amount of block hours, but it was in the complete opposite direction. For the past year, I've been spending three to four hours a day commuting between the two jobs and home. The upside of the long commute was the train ride. The views of the mountains around Madrid were breathtaking. Seeing snow covered mountains for about six months was an excellent bonus. For anyone seeking work in Madrid, I recommend finding a main gig first, and then looking for others in that area. That's my plan for my second year. Even though I enjoyed both of my jobs, I want to be able to work a little more without spending so much time commuting.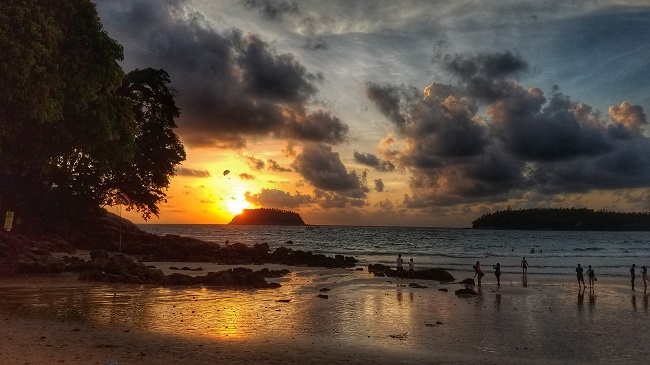 I've been in Spain exactly one year, and I've met all the goals that I had before I left the US. Spain? Check. Job? Check. Travel the world? Check! It's been such an incredible journey so far, but now it's time I made new goals. One of the biggest lessons I've learned along the way is that there is no reason to fear a dream; I can make it happen. You can make yours happen, too, so don't be afraid to make a change. Don't be afraid to ask yourself, "What's next?"

James Ritchey is a 34 year old from Little Rock, Arkansas. He has a BS in Biology and minor in Spanish from the University of Central Arkansas. He worked for the Arkansas Department of Health before deciding to travel the world, and chose Wuhan, China, for his first teaching destination.