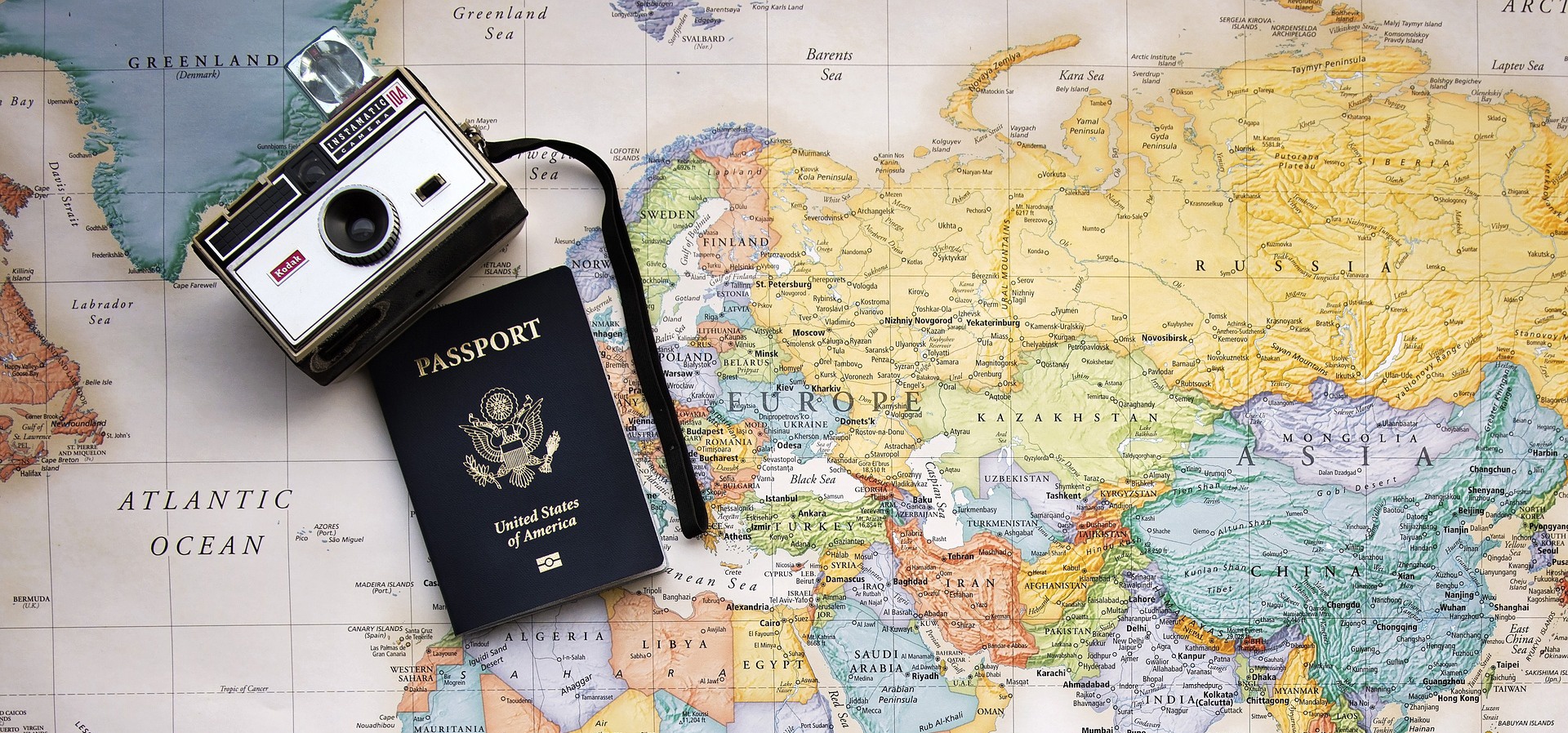 Visas, Visas, Visas — The topic no one enjoys talking about yet the topic everyone needs to know a lot about. Our ITA Alumni Ambassadors have been in your shoes when it comes to visas. It's a foreign topic to most, no matter how experienced of a traveler you are. Our Alumni Ambassadors have been through the visa process firsthand and were tasked with walking us through the steps they took for their visa. Get your notebook ready and enjoy!
---
Christina Bates & Kaci Takomoto

Visa Type
→ Spain Long-Stay Student Visa
---
Where Did You Process Your Visa?
Christina:
My visa was processed in the U.S.A. No visa-run to another country was required.


Kaci:
I had to go to the consulate in Los Angeles in the U.S.A. It varies depending on the state you live in.
---
Required Documents
Christina:
→ National visa application form, one original and one copy
→ Passport and ID, one original and one copy
→ Two passport-sized photos
→ Acceptance letter as a full-time student in Spain from your Spanish University
or Language School
→ One-way trip itinerary/printout
→ Evidence of funds - provide the following: Notarized letter from parents or
custodian declaring full financial responsibility.
→ Public of private health insurance
→ Apostilled State Police Criminal Record clearance must be verified by
fingerprints
→ Medical Certificate

I obtained all required documents from my designated Spanish consulates website. It can be found here.
Kaci:
→ Background Check: This was done in Utah by the BCI
→ Copies of my Passport
→ ID for State of Residence
→ Proof of funds to support yourself while abroad
→ Medical documentation signed by your doctor
→ Private health insurance
→ Letter from the school proving admission
→ Passport photos
→ Application

I made copies of all the documents (although only one copy of each document is required) and did the translation of the background check myself. All documents have to be handed in, in-person, to the consulate for your state.
---
Steps to Obtain Documents
Christina:
Locate your nearest Spanish consualte - this will depend on where you live.
Once you locate the consulate, visit their OFFICIAL website and print off their most up to date student visa requirements. Please be aware that information can be different from one consulate to another, so only go by what yours asks for.
Make an appointment with your consulate. There are some exceptions, but most consulates require you to make an appointment. This must be no more than 3 months in advance, and no less than 6 weeks in advance of your course.
Begin to plan out a timeline from today to the day of your appointment. Requirements often as for medical certificates, police clearance, proof of funds etc, which require you to make appointments as well as locating offices, which doesn't happen overnight. Highlight any requirement that asks for a document to have 'Apostille of the Hague' and/or 'notarisation'. These are time consuming additional steps.
Review everything! Once you have complied all the documents review your requirements list with a fine tooth comb. Look for words such as 'copies' 'duplicates' and 'originals'. These are extremely important because if any of these requests are not present at the time of your appointment, you will be sent away and in some cases asked to make a whole new appointment.
Submit your documents at your Spanish consulate appointment (mine was in San Francisco). Arrive to your appointment early and in good spirits. If you have followed these steps, things should be fine. Bring a print off of your appointment to ensure that there is no confusion about your presence at the office. Submit your paper work and ask when you can expect to have your visa returned to you.
---
Notarization, Apostillization & Authentication
Christina:
The Proof of Funds letter written by your parents/guardians must be notarized. Just bring it to a local bank - they typically have a notary on hand.
The State Police Background Check must be legalized with the Apostille of the Hague Convention from the corresponding Secretary of State. Visit your Secretary of State's website and check out the guidelines to have documents Apostilled. This could take a while depending on the time/state. I was able to pay an expedited fee and drop off the documents in-person at the office to be picked up the next day, but it cost me a $75 fee to expedite it.


Kaci:
I went to the Lt Governor's Office and they stamped my background check.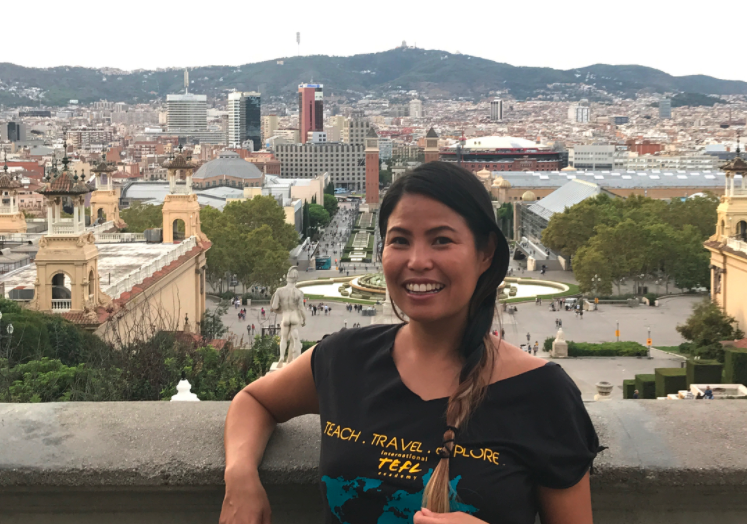 ---
Visa Fees
Christina:
| | |
| --- | --- |
| EXPENSE | AMOUNT |
| Passport Photo | $14.05 |
| Passport Renewal Fee | $170.00 |
| Passport Overnight Fee | $21.00 |
| Spanish Consulate Appointment | $6.00 |
| Fingerprints | $20.00 |
| Money Order for State Background Check | $25.44 |
| Mail Background Check & Fingerprints | $31.82 |
| UPS Pickup for Background Check | $5.90 |
| Expedited Fee for Apostille | $75.00 |
| Apostille Charge | $20.00 |
| TOTAL | $389.21 |
Expenses may differ for each individual. At the time, I had to renew my passport and I only had a little over a month to get all these documents in time so I expedited things where I could so it was a bit more expensive than it would normally be. The table above does not include my flight to the Spanish Consulate in San Francisco. No expenses were covered or reimbursed by my school.


Kaci:
My total visa fees were $120 USD. It was not covered or reimbursed by my school.
---
Visa Validity, Renewal & Restrictions
Processing Time:
Christina:
It took about 3-4 weeks to receive my visa. The Spanish Consulate in the U.S.A. issues you a temporary student visa that is valid for three (3) months. Once you arrive in Madrid, you will make a NIE appointment so that you can get your Spanish ID card for the full year.
Kaci:
I received my visa in 2.5 weeks. They say to allow up to a month for this though. My visa is valid for eight (8) months.

Renewal:
Christina:
Your visa is renewable and you may solicit the renewal of your NIE 60 days before the date of its expiration (day/month/year). Do not let your NIE expire! Technically, you can renew your visa up to 90 days after it expires. It is not recommended that you do this as you can be fined and your application will be much more closely scrutinized.
You must go in person to the Registro de Documentos at the Oficina de Información y Atención al Cuidadano at C/Manuel Luna, 29, Metro: Estrecho - Line 1.
→ Mon - Fri: 9am to 2pm (general information)
→ Mon - Thurs: 4pm to 6pm
→ 16 June - 15 Sept (Summer Working Hours): Mon to Fri, 9am - 2pm
→ Telephone: 91 272 95 00

Kaci:
My visa is renewable. It's similar to the process to get your NIE card once you've arrived in Spain. When you're in Spain and have a place to live, you can get a empadronamiemento (which you get from the lease holder of the place you're renting), then make an appointment to turn in your paperwork. Finding an appointment can be a little difficult because you have to go to the Policia Nacional. I went to Casteldefells, you can always make an appointment in the cities close to where you live.


Required Renewal Documents:
Christina:
→ Current Passport + 2 copies of all pages
→ Current NIE + 2 copies of front & back
→ Original Modelo EX00 + copy
→ Certificado aprovechamiento 2016-2017 (given by the program in which you
participated last year) - 2 copies
→ Enrollment contract 2016-2017 - 2 copies
→ Completed and paid Tasa 052 fee of 16.81€ (three copies will print out – one for the bank, for you, and the Extranjería. Make sure you give the Extranjería copy to the Extranjería).
→ Health insurance purcahsed for the year (any approved European plan)
→ Proof of economic means


Visa Restrictions:
Christina:
You must be enrolled as a full-time student at an accredited school in Spain and you can't legally work for more than 20 hours per week.

Kaci:
You can only work 20 hours a week.
Take me back to the Alumni Ambassador Corner
---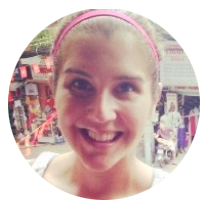 Just a small town girl living in a lonely world, Christina Bates decided to leave that small town of Las Vegas, NV in search of a city boy born and raised in South Detroit. She hasn't found him yet, but she's found fun and fulfillment in her job as a TEFL teacher in Madrid. Christina is one of ITA's awesome Alumni Ambassadors and this is her first time living abroad!
A lover of travel, especially to Europe, Kaci Takomoto has always wanted to live abroad. Finally she was able to fulfill her dream and moved to Barcelona, Spain and became a teacher of English, finance, math, and marketing. "My spirit animal is probably a panda bear. Not for the obvious Asian reason but because they seem super laid back and like to enjoy life.'
Related Resources: