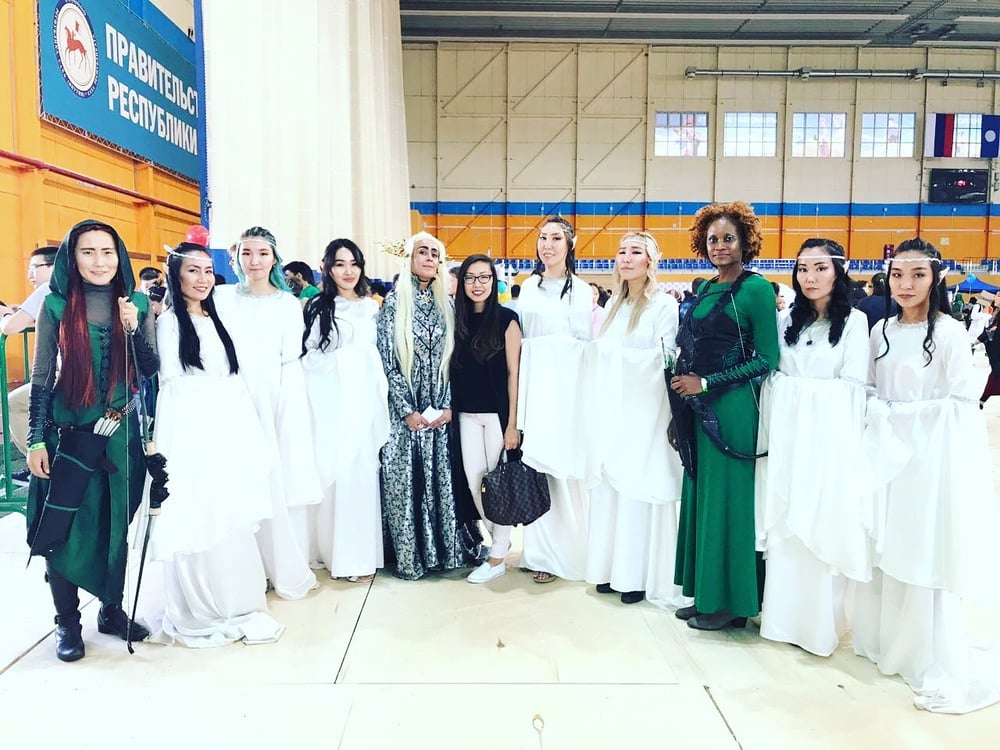 By: Kristine Bolt
OK, I previously shared how I found my job and why I wanted to live and work here in Yakutsk. Now it's time for me to walk you through a typical day in my current position.
This is my second academic year working here. Last academic year, my duties were to prepare my lessons, teach my students, and regularly participate in PR and marketing activities for my school.
This year, things are different in some regards because I'm now the Head Teacher for Children, which carries additional responsibilities. This means that, while my teaching hours this year are about 21 academic hours each week (an academic hour is forty minutes), my remaining working hours are still pretty filled up. It also means that I teach only children this year. Hurrah!
On any given day of the week once I'm at work, I'm fully focused on my job. Once I step through the front door of my school, I'm either delivering a lesson, preparing for a lesson, creating a curriculum for a new course or sitting in a project planning or update meeting, because our school is a rapidly growing one. During teacher observation cycles, I also observe other teachers' lessons, prepare observation reports and meet with the teachers who I've observed. Additionally, I plan and deliver professional development seminars to our teaching team from time to time and ensure that all the children's teachers are on schedule with our curriculum for each of their groups.
My days at school are long; between all my responsibilities, I usually work for about ten hours non-stop each day. To be honest, this could probably be a little less but there are a few reasons why my days are so long. First, I'm an ex financial industry executive; long days are a part of my work DNA and I have to consciously make an effort to put projects and tasks aside and leave them for another day, even when I yearn to put in the extra hour or two just to finish them up today. This urge is a particularly strong one to fight because I'm also a natural procrastinator who has developed the habit of doing things now so I don't have to stress out about them later.
Second, I believe in bringing my all to my job. This means that I go the extra mile when I'm preparing my lessons, ensuring that my students will not only have fun in my classes but that by the variety of activities that I prepare for them, they will actually learn what they need to and become more confident English speakers. What this translates to is me spending a little extra time thinking through and preparing activities for every lesson.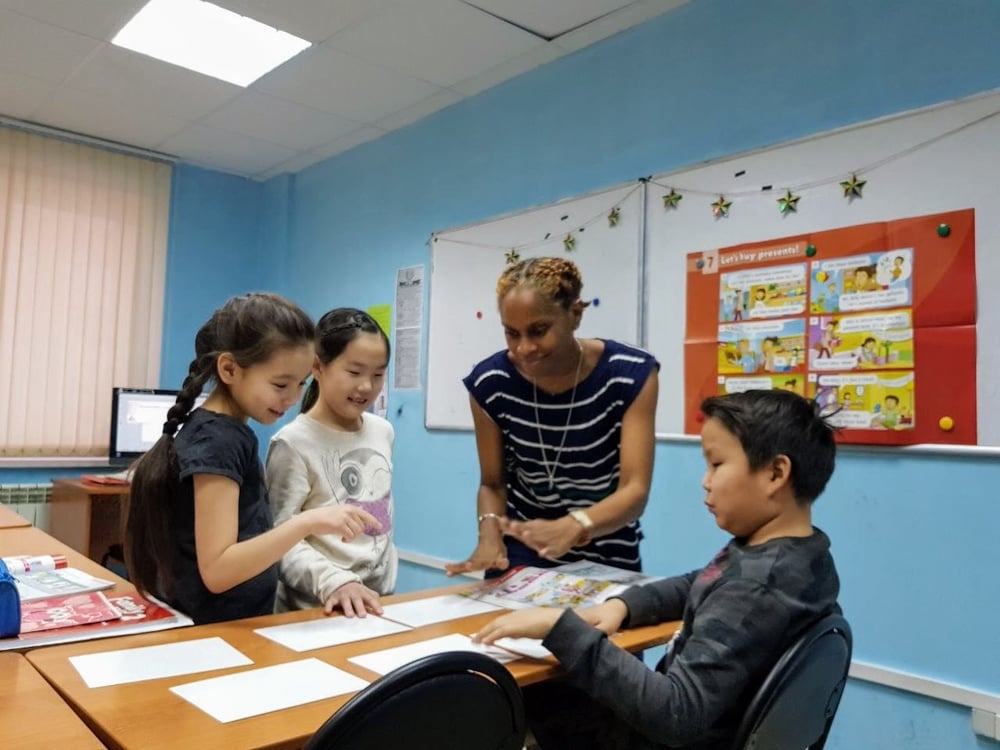 Third, as an ex industrial engineer I have a natural bend towards trying to make things work better. This means that I spend quite a bit of time improving processes and documentation in order to raise the standard of expectation for my current position. Fourth, I absolutely love my job. I love my kids, I love my colleagues, and I love the company that I work for, so I am very highly motivated to give my absolute best every single day for every single task that I undertake. At this point, this love translates into more time and effort on my part.
Overall, I'm trying to be the best Head Teacher for Children ever to cross the door of my school while still trying to find that balance where I leave work mentally when I leave work physically every evening. Last year, I found that rhythm but, with my new position and added responsibilities, I'm still trying to find it this year.
Even so, my life isn't all about work. I'm generally pretty busy outside of work, too. It's rare when I spend an entire non-working day at home. In fact, I currently have to be very intentional about making sure that happens at least once a month, so that I can truly rest and have some time to myself. For example, two weekends from now (I already have plans for next weekend), I'm staying in all weekend and spending two full days doing some necessary thinking and life planning, and just lying around watching movies and reading. As a borderline introvert, this type of solitary recuperation is necessary for me.
So, not counting the amazing experiences that I have here (which I'll tell you about in another post), what are my routine activities outside of work? People are sometimes surprised that I have those because they assume that life in the far north means that we hibernate for the winter and only venture out for work. Nothing could be further from the truth; there's always something to do here, no matter the temperature.
For example, last school year I was in a band. I was one of the front women; that is to say, I did some of the singing. We used to meet on some Sunday afternoons to practice for the occasional gig or just to jam together.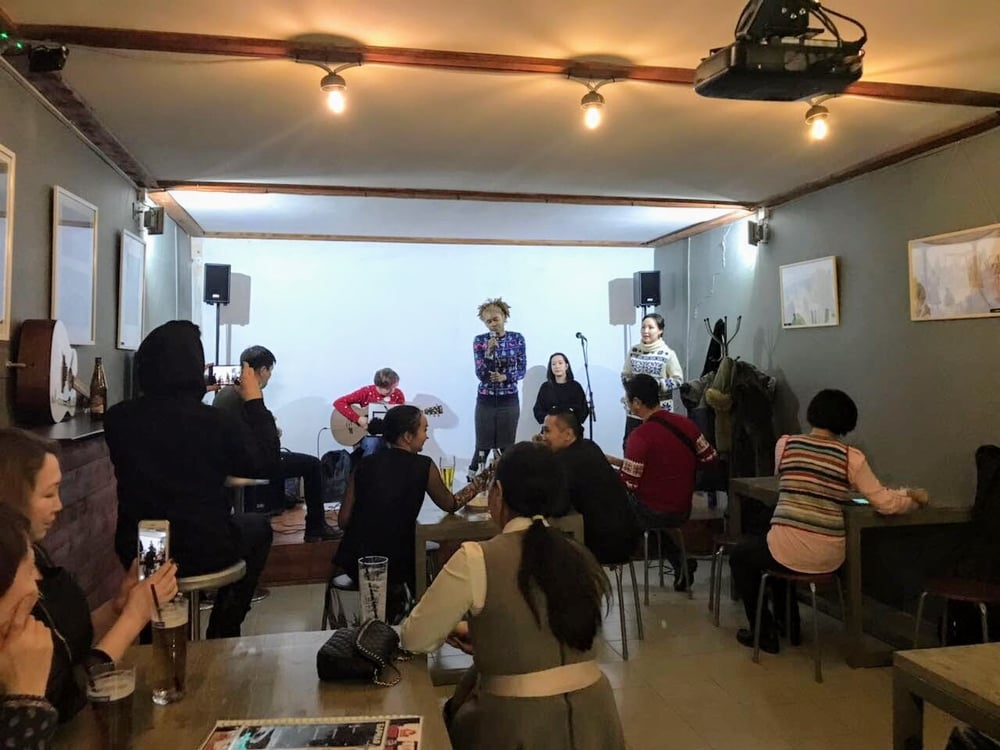 I'm also part of a bridge (the card game) club. I never played it before I came here but one of the other expatriate teachers at school is an avid player, so she got a group going. All five or six of us local and expatriate colleagues and friends of colleagues who are members of the club were new to the game; but we sure do enjoy our Sunday afternoon Irish coffees, Georgian wine and potluck while we play bridge and socialize.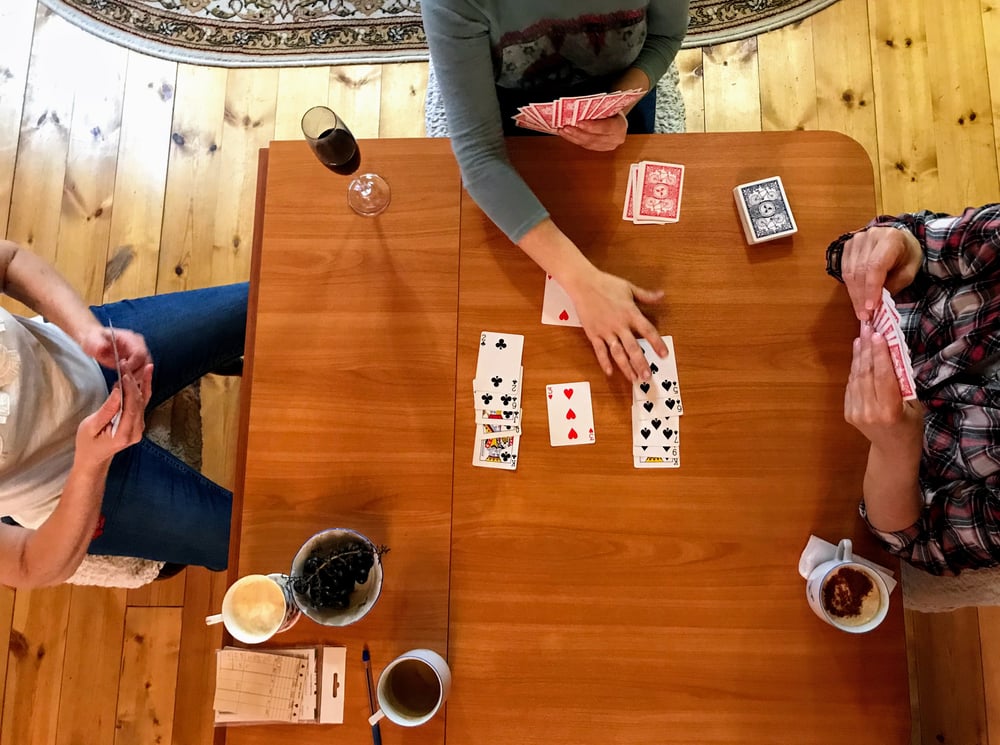 Then there are my lessons. Last school year, I had Russian lessons twice weekly for an hour each time. This year, I have them once weekly for two academic hours each time. I love my Russian lessons partly because I'm a classroom learner; I genuinely love learning in a classroom. I also love my Russian lessons because I love the mental stimulation of learning something that I didn't know before, in a systematic way. Last year when I started, I was an absolute beginner, starting from scratch with the alphabet and numbers. This year, I'm low elementary, and I hope to end this school year as a solid high elementary speaker of Russian.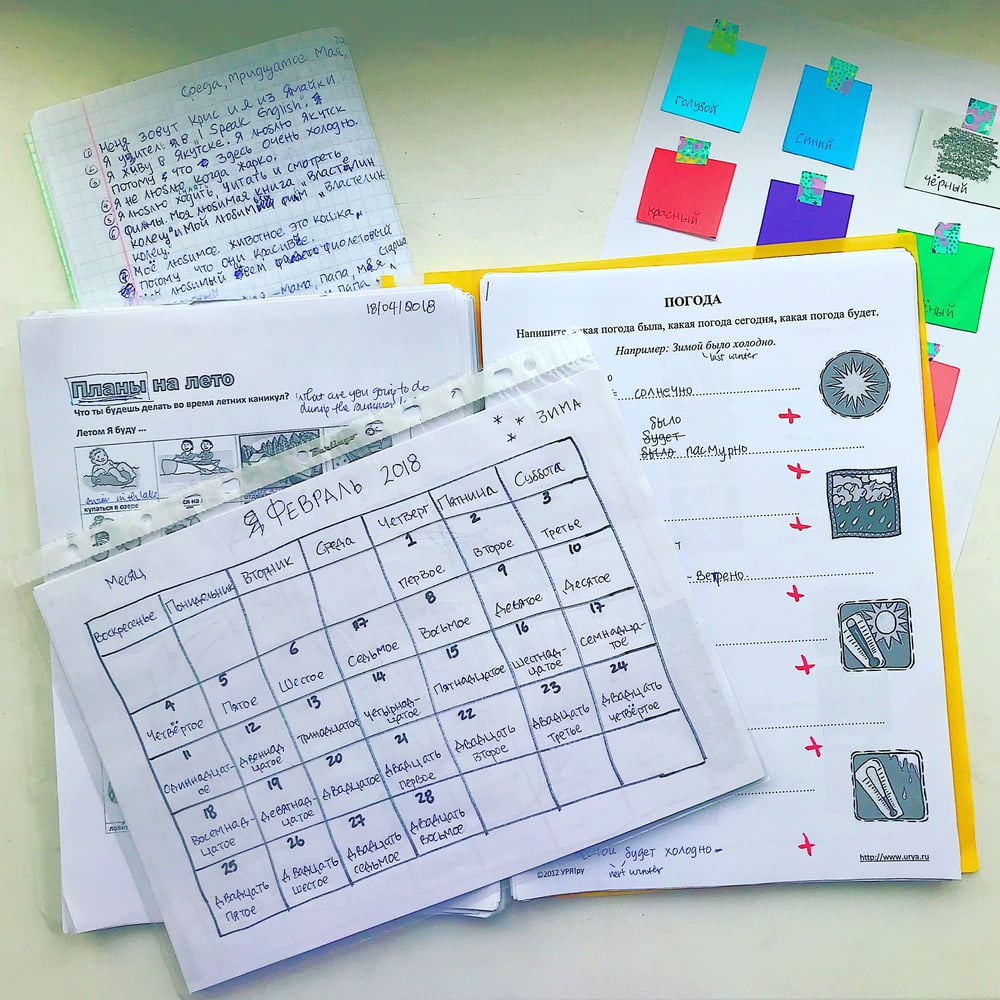 Early this year, I also started learning how to play the khomus. This is known as the Jew's harp in other parts of the world. It's the national instrument of Yakutia. I'm not great at playing it, but I do enjoy trying, and I performed along with my teacher and another student at the local summer solstice festival in July, which was a really fun experience. People here are always flattered and delighted when they see a foreigner showing interest in their culture so when I play, no matter how bad I am, people are encouraging and gracious.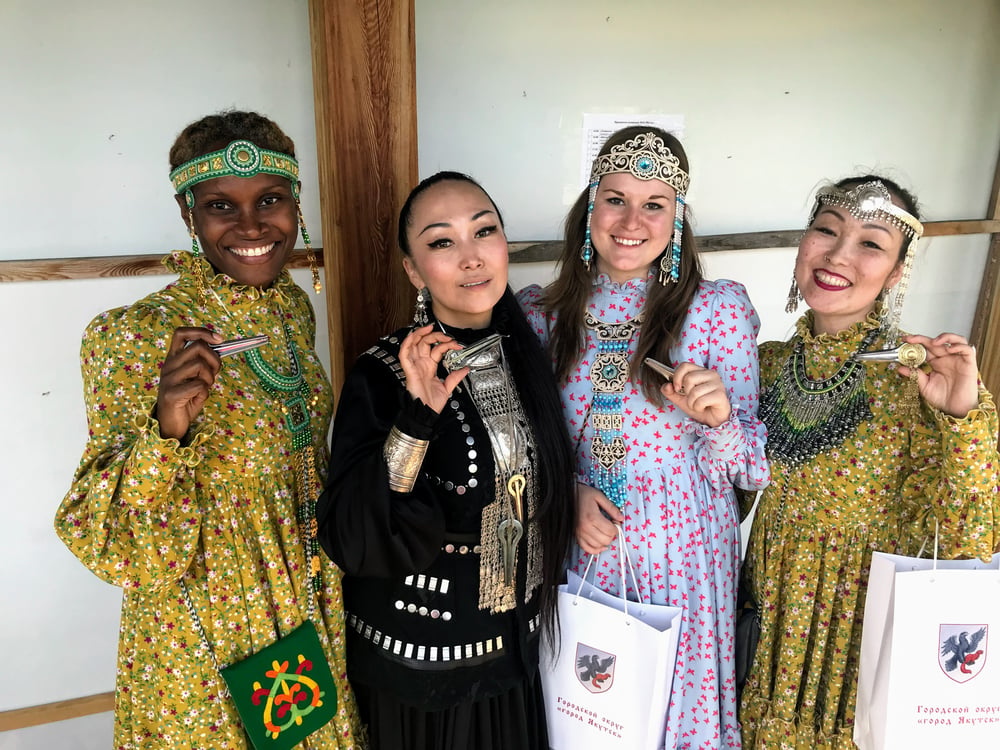 I also go to various types of shows and participate in other outings. For example, the cinema near our school will occasionally show a film in English, and if it's one that we've all been waiting for, we'll get a group together and go watch it. I also occasionally go to various shows, like dance and musical performances, and I sometimes go out for dinner or drinks with friends or acquaintances.
Outside of the usual weekday routine, I go on an out of town excursion every few weeks. For example, in early autumn, I joined a group for a day hike to a cape overlooking the Lena River. In early November I went on a weekend excursion that took me to a village about three hours' drive away. But my out of town excursions are a topic for another time.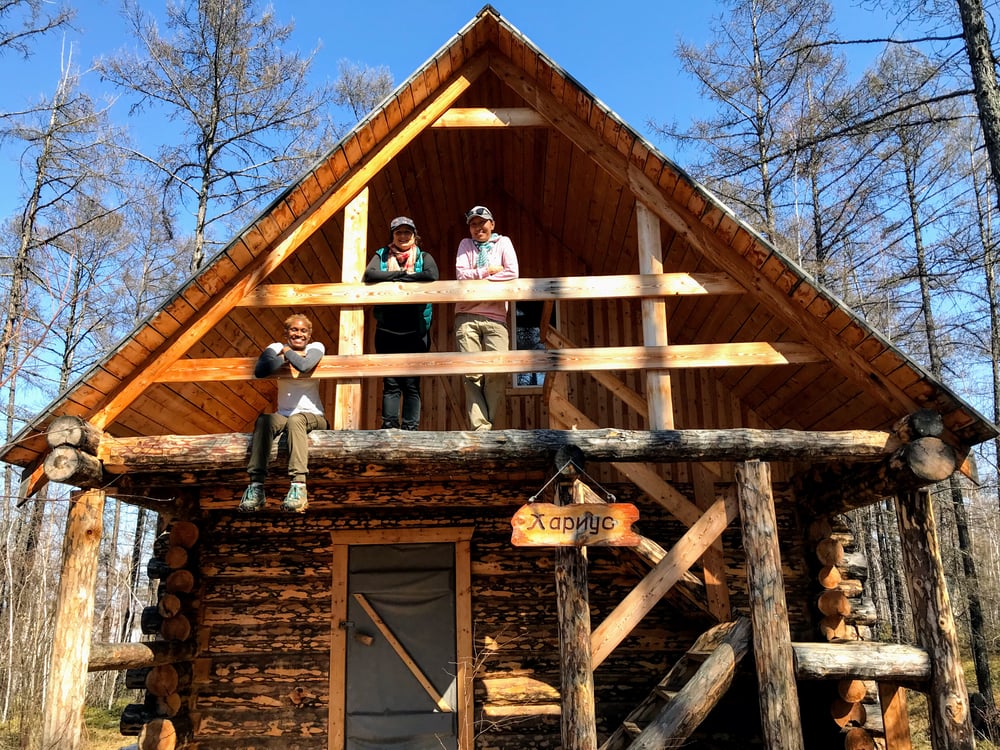 Whew! It does sound like kind of a lot, doesn't it? I don't believe in exhaustion as a way of life, so even as busy as my life is, I'm really trying to find my balance again. Still, even as busy as my life is, my routine is never boring. And even as busy as it is, I'm happy to be putting check marks in the "job well done, life well lived and experiences well had" column of my life, so it's all good.
Kristine is an atypical Jamaican - unless she's on a beach, she hates to be hot and much prefers life in cold climates, which is why she happily lives and works near the top of the world in northern Siberia. Read more about Kristine.