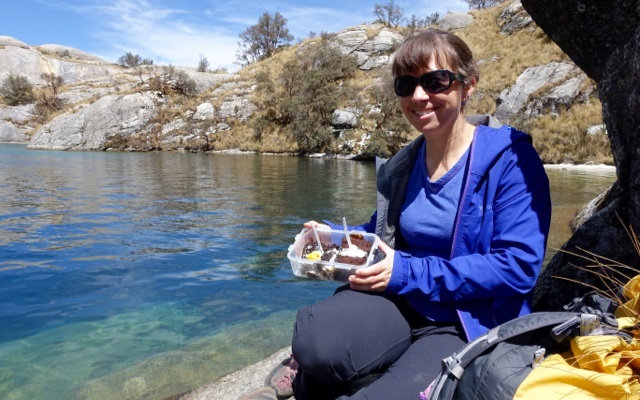 What is your citizenship?
Canadian

What city and state are you from?

Calgary, Alberta

How old are you?
38
What is your education level and background?
Bachelor's degree
Have you traveled abroad in the past?
Some international travel with friends, family, business, etc.
If you have traveled abroad in the past, where have you been?
Europe, Asia, Australia, Central America, North America, New Zealand
What sparked your interest in going to teach English abroad?
I wanted to live abroad and thought teaching English was something I could do while away.
What did your friends and family think about you moving and teaching abroad?
Supportive.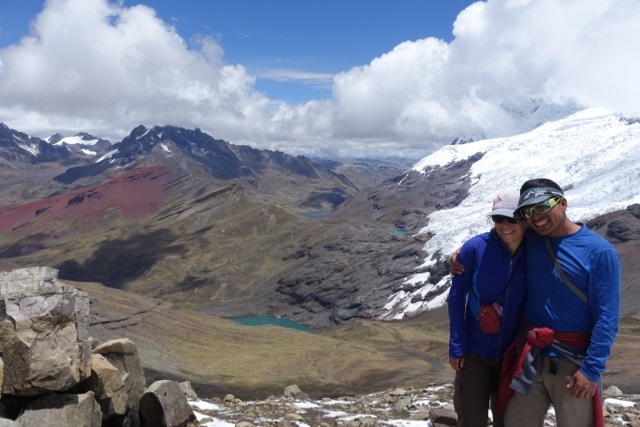 TEFL CLASS INFORMATION
Why did you decide to get TEFL certified and choose International TEFL Academy?
I decided to get TEFL certified to be a better language teacher and do have more opportunities to find work. I chose International TEFL Academy because the online course fit my schedule and it offered accreditation.
Which TEFL certification course did you take?
Online TEFL Course.

How did you like the course?

The course was interesting. It took some time to find a practicum location, but it was a good experience.
How has your TEFL training helped you in your current teaching position?

It has helped me to be better prepared for teaching and to be a better teacher. It has helped me with lesson planning and classroom management.
Which city and country did you decide to teach English in and why?
I chose to teach English in Peru in the city of Huaraz because I am living here.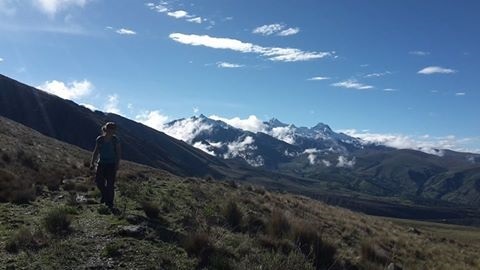 How long have you been in this country and how long do you plan to stay?

I have been in Peru for 9 months and plan to stay for a year.
What school, company, or program are you working for?
Centro de Idiomas.
During which months does your school typically hire?

Year-round.

Did you secure this position in advance of arriving?
No.

How did you interview for this position?
In-person interview.

What kind of Visa did you enter on?
Tourist visa.

Please explain the visa process that you went through.
I was granted a tourist visa when I entered the country.

What are the qualifications that your school requires for teachers? Please check all that apply
Native-English Speaker.

What is the best way to apply?
In-person.

Please include any application resources (website, email, etc.) or other information here:
Apply in person.

Tell us about your English teaching job!

At the school each teacher teaches 1-3 classes per month. Classes are 1.5 hours 5 days a week. The pay is S/350 ($110 USD) per class per month. It is a private language school and the students are children, teens and adults. New classes start each month/4 weeks, so if you want vacation you can take a month off. For shorter periods you could get another teacher to substitute teach.
How did you find somewhere to live and what is it like? Do you have roommates?
I live with a Peruvian friend so I didn't have to look for a place to live. Where we live is nice; we are a little bit outside the center of town.
COUNTRY INFORMATION - FUN!

Please explain the cultural aspects, public transportation, nightlife, social activities, food, expat community, dating scene, travel opportunities, etc...

There are many interesting and beautiful places to travel in Peru. Bus travel is common and fairly inexpensive. Here in Huaraz there are lots of opportunities for outdoor adventures in the Cordillera Blanca mountains. There's lots of hiking and climbing very close. There are many famous archaeological sites in the country (Machu Picchu, Nazca Lines, Caral, etc.). The food is good, there are lots of fresh vegetables and fruits available in the markets. Restaurant food is also tasty and inexpensive. Public transport in Huaraz is by collectivos, vans that follow routes and pick up passengers. There is an airport a short distance from town and buses connecting to many destinations. Some public transport is available to the mountains. There aren't too many expats in Huaraz, bit there are more in the bigger cities (Lima, Cusco, etc.).
COUNTRY INFORMATION - MONEY
What are your monthly expenses?

Approximately: Gas S/50 ($15 USD), Electricity S/25 ($7.50 USD), WiFi S/60 *$18.50 USD), Food S/300 ($92 USD), Social activities S/100 ($30 USD), Transportation S/60 ($18.50 USD), Phone S/10 ($3 USD)
How would you describe your standard of living?
Good.
In your opinion, how much does someone need to earn in order to live comfortably?
S/1000 ($310 USD) per month.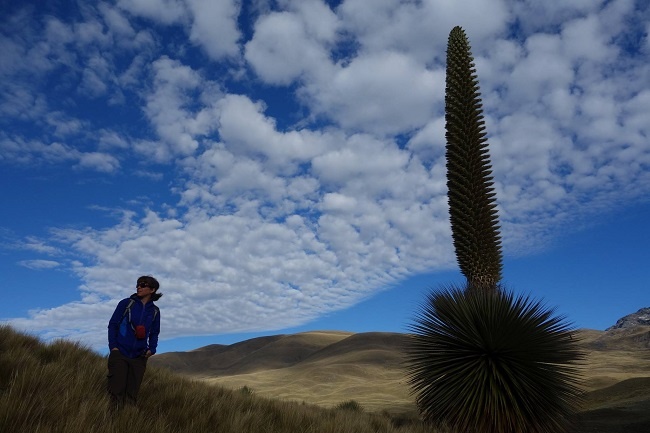 ADVICE FOR PROSPECTIVE ENGLISH TEACHERS
What advice would you give someone planning or considering teaching abroad? Would you recommend teaching in your country?
I would recommend teaching English in Peru. There seem to be many opportunities to teach and it is a nice place to live. I would recommend looking for work once you are here and going to talk to people rather than contacting them by email.