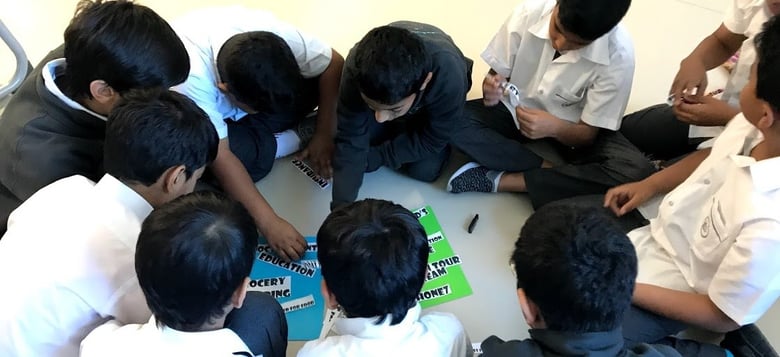 To help our students and graduates make a smooth transition to their new lives teaching English abroad, we've enlisted our ITA Ambassadors to provide us with insider facts and tips for making the most of life in cities around the globe like Ras al Khaimah, United Arab Emirates (UAE).
Whether it's finding an English-speaking doctor, opening a bank account, or simply finding a supermarket where you can find the odd comfort food from home (peanut butter!), our ambassadors have actionable on-the-ground-tips to help you feel at home in your new home city. Please note that things change and we will do our best to keep these "Fact Sheets" updated over time and that current and future ambassadors will continue to provide the most accurate and up-to-date information possible.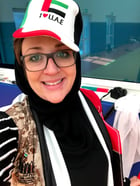 Name: Katie Ayers
City: Rak al Khaimah "RAK"
Country: United Arab Emirates (UAE)
Visa Type: Work Visa


Where can you find North American comfort items like peanut butter in RAK?
Ras al Khaimah is one of the more traditional Emirates. A lot of Emirati families live in RAK but it is still pretty Westernized. It is a lot easier to get traditional Irish and English food but you can find "export" Doritos everywhere - it's just inconsistent whether it will be there EVERY TIME you need your fix. The most consistent locations are
→ Spinny's at Al Hamra Mall
→ Choithroms in Mina al Arab and Julphar Towers
My favorite is Choithroms, it's a bit cheaper than Spinny's but honestly I tend to go to Spinny's partly because it has the coffee I like but also because I prefer the meat from here. I mentally compare Spinny's to Whole Foods because of the accurate nickname "whole paycheck"
The local grocery stores have some export items, mostly chips and cereal. You just can't go to the store with something in mind, it won't be there - instead be excited on the day that you can get export Doritos, tortilla chips, and cereal at one time. More traditional comfort foods, peanut butter, pasta, fruits and veggies - they're pretty standard.
Transportation - how do people get around town?
In RAK pretty much everyone drives - since I got my local license I've gone without a car for a few weeks only. You're basically surrounded by sand so it's nice to have an easy escape. Renting a car is about 1500AED per month which works out to $400 USD. Gas is at most $25 USD to fill the tank. It's smart to buy a car because they're not that expensive and with a loan it costs about the same amount as renting a car each month.
Other modes of transportation are basically limited to taxi's. They're fairly cheap in RAK and if you're going somewhere within the Emirate - I'd say the most you'd have to pay is $10 USD each way. You can also take a cab to Dubai for $55 dollars, not bad at all.
Some people do ride bikes in the winter time, in the summer it's far too hot . There are buses that go to Dubai and Abu Dhabi but there isn't any local transit.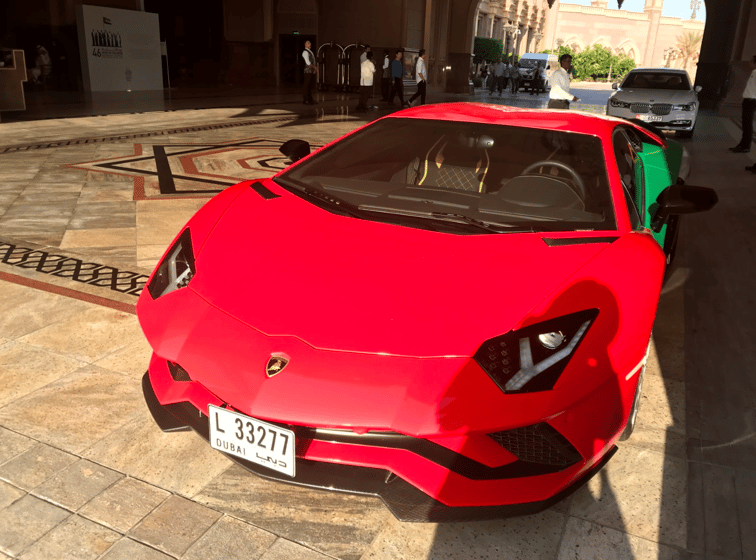 Please recommend up to 3 hospitals/doctors in RAK for English speakers
If you're in RAK and an emergency comes up, RAK Hospital is the go to location. It's basically where you go for a check up, doctor's appointment, surgery and emergencies. I've had good experiences there and it's definitely where we go when help is needed - it's close. Khalifa Specialty Hospital is also a place my coworkers go, it has a bit better of a reputation amongst the locals, it's a bit further away and I haven't personally experienced the services. For the dentist, I go to a local dentist called Julphar Dental, my insurance isn't excellent when it comes to dental but basics get approved. For eyes, we basically just go to the eye glasses shop to get a check up.
Please share your recommendations for beauty supply stores, hairdressers, barbers, etc in RAK
Many people when they first get to RAK get their hair done at Tips and Toes. I don't really recommend this, the results will be a direct result of the hairstylist you're appointed. Senses Organic Spa is another very popular place. I'd say the most popular options are to go to local expats at their house, it's very popular to have stylists come in or you go to their house. The other option is going to Dubai, you're just more likely to get skilled stylists who can meet western expectations.
I am very picky about what products I use on my hair and skin, I don't like using products with a ton of chemicals, but the organic, non-paraban movement hasn't quite taken hold in RAK. I get most of my products from Life Pharmacy and Boots Pharmacy (Boots is British and their name products are very nice).
Most malls have a Sephora, where you can find the same make-up, nail polish and other beauty products that you can find in the US. There are also "department" stores that have Clinique, Nars, Mac and other beauty lines you could find at Macy's back home.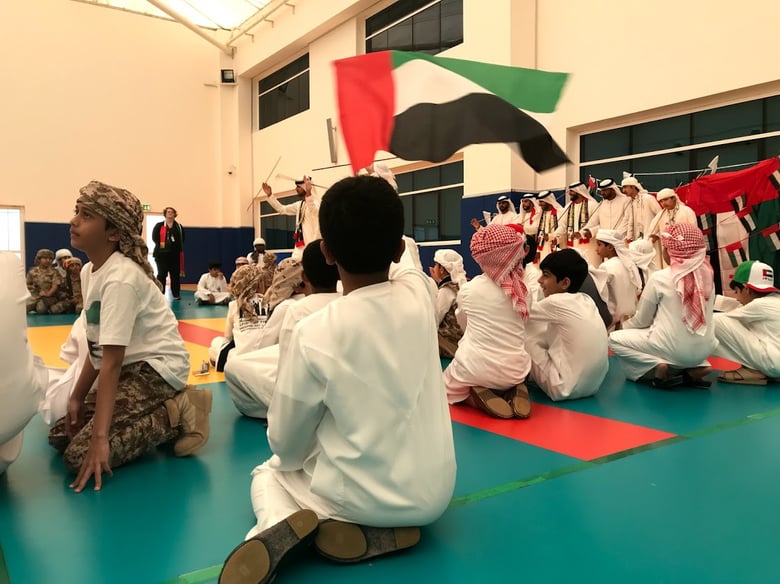 If you've opened a bank account, please list the name and location of your bank
I bank with ADCB (Abu Dhabi Commercial Bank) - we had to open immediately upon arriving in order to ensure receiving paychecks promptly. The bank statement/salary statements are also essential to obtain many other legal items you need to truly function out here. Another popular bank is NBAD (National Bank of Abu Dhabi) and HSBC is also out here.

Please list restaurants you enjoy eating at in RAK
My absolute favorite restaurant is called Karam al Sham which means "the generosity of Syria". Middle Eastern food is all very similar, although I'm sure that's because I'm not as honed in on the flavor profile because I definitely don't think all Mexican food is the same and I'm sure some may think that. Anyways, the food is Syrian. I love the lentil soup, hummos, falafel, toubelah, eggplant and mixed grill. That's 6 dishes that I get literally every time I go. Lemon and mint is a very popular drink out here and I'm certain it's the best at Karam al Sham.
I really enjoy Hanoi, it's owned by a Vietnamese family and is deliciously fresh and light, which is sometimes hard to find out here. I like the bun dau which is a bowl of noodles, veggies and the best tofu I've ever had.
I also enjoy a Lebanese sandwich shop called, Bedyafina, it's basically a glorified hole in the wall, especially for this country. The haloumi sandwich (think squeaky cheese) and the sujuk (sausage) is really delicious. You don't really get to customize - but they've done a good job deciding what's right. The sandwiches are cheap and fresh.
Bombay Dunbar is an Indian restaurant that also has some Chinese dishes. The food is very spicy here but tastes authentic and is incredibly cheap. In Chicago a meal of Indian food is $25 USD for the curry, rice, naan and samosas, here it's like $10 USD. I enjoy everything I've ever gotten at this restaurant.
I'm also a fan of a bar called The Bay. You can't go wrong with their happy hour and the food is yummy. They also do a BBQ on Saturdays.
There's not a ton of "specials" out here - but every once in a while you can find a good deal!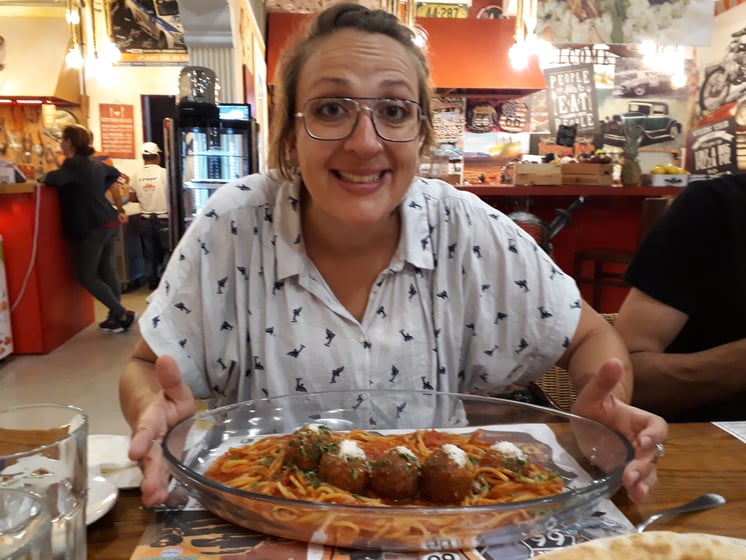 Please list places you enjoy visiting during your free time in RAK
During the week my only free time is used boxing and going to cafes. I work out at a gym called Box 1. It looks like a bunker but the inside has a boxing ring, some crossfit equipment and all of the things you need for lifting. It's essentially a personal training gym but they run classes once per night and they're challenging but make you feel like you can eat the chocolate bar and have no regrets (I never do, I always eat the chocolate).
We spend a lot of times at cafes, just watching football and smoking shisha. My favorite is called Marrakech, but it's not practical year round because it's mostly outside and even at night during the summer it's basically unbearable outside. We go to one that is completely indoors that has the added benefit of having delicious food but I actually don't know what it's called in English. Sometimes we just head to a cafe called Tucano, which is a more Western cafe but also serves a really delicious blueberry/mint shisha.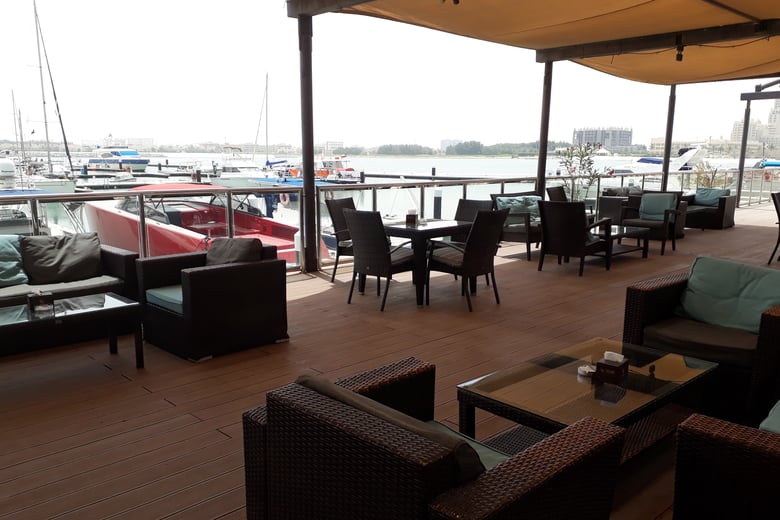 On the weekends, I tend to get out of RAK for one of the days, and head to Abu Dhabi or Dubai. I don't necessarily have a favorite place, but in Dubai I like to go to the markets that are open (when it's not too hot). Ripe Market is a great Friday Market with fresh veggies, food trucks and artisan crafts. I really love the park and the whole feeling there. I also enjoy Global Village, which is sort of like Epcot at Disney World but very far from a Western focus. All of America (North and South) is in one small building. There's food and goodies from countries such as Egypt, China, Pakistan, Syria, Yemen (go here for honey), KSA, India, etc. It's an experience!
Local bars include The Bay, Belgian Beer Club (BBC), Trader Vics, The Bunker, a bar in the Double Tree (not sure of the name) and a few others I honestly never go to. The Bay is basically the only one I frequent. Thursday nights they have a really fun DJ that plays old school music combined with some latin beats, it's really fun and relaxing. We also do brunch from time to time. It's basically all day drinking and eating. I'm a little too old to do this all the time and I usually am knocked out the entire next day and I always regret that.
My final favorite is the Waldorf Astoria. I'm so fancy. You can go there on a day pass and use their tennis courts, pools, beach, spa, gym, etc. It's an amazing time. I did this a lot more last year, I've been trying to be more responsible about my money this year so I can travel easier. Key word - trying.

What resources did you use to find permanent housing in RAK?
Luckily my job provided me with fully furnished accommodations right on the school campus. At times it feels a bit like living in a dorm that's been placed on a prison yard, but you become accustomed to literally living at work.

Have you found an expat community in RAK? How?
My school comes fully equipped with an expat community. RAK is a small Emirate so most expats you at least know of and you see similar groups of people when you go out. Outside of school I've also met some wonderful people at the gym I box at as well as at classes/discussions I've attended in the community.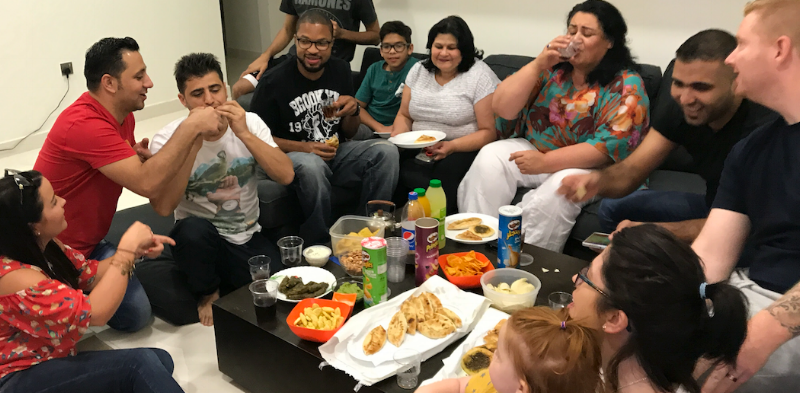 Please list any additional information/resources you think will be useful for those interested in teaching English in RAK
Ras al Khaimah is located an hour north of Dubai and 2.5 hours from Abu Dhabi. RAK is calm, it's where people who live in the other Emirates come to relax. We are a unique place with mountains (yes actual mountains!) in the backyard, that are home to the world's longest zipline and the gulf in the front. To enjoy the water we have the Waldorf Astoria as well as a lovely resort called The Cove Rotana. There is also a Double Tree and several Hiltons. All offer day passes where you can go relax on the beach, in the pool and DRINK!
Drinking may be traditionally taboo in Islamic culture, but you won't have a hard time finding a good drinking hole in RAK - we are also the lucky Emirate that has upwards of 4 liquor stores. Another reason for the folks in Dubai to head up to the North. As you can tell the country is overall very Westernized and in many ways caters to expat communities. It is important to align your time here with the customs of the culture, meaning being modest and showing respect to the local religion and belief.
Want to Learn More about Teaching English Abroad?
If you are excited about teaching English from either the comfort of your own home or anywhere in the world, contact us about TEFL certification options and get ready for a great adventure!
Related Resources: