By: Maryclare Flores


The days of cramming myself into the metrobus, getting kissed everyday by the lovely señora in the cafeteria for my morning coffee, and hearing "Maestra! Maestra!" was over.
As I was on the plane home, exhausted from crying all night the night before with my friends in Mexico, I was suddenly calm. This will feel good, I thought. Weird, but good.
I didn't know whether I should feel guilty for being relieved to come back home. My last couple of days in Mexico, I was kind of annoyed. I was so sick of the pollution and holding my shirt or scarf up to my nose and mouth as I walked, only to choke on more cigarette smoke when I tried to come up for air. I was sick of the machismo that reared its ugly head in different ways in this country, though I knew I would face it again in the U.S. I was sick of our water going out and the cockroaches. I was sick of getting sick, as I always do, but this time so far from home. Yet, I knew I'd miss it soon enough. So I went to my favorite lunch hang out and said goodbye to the people who worked there, hung out with my friends and got my favorite tacos del pastor in the middle of the night, and last minute packed my things a suitcase and left the rest that wouldn't fit behind which felt oddly metaphorical.
I was so grateful for my experience, meeting my family for the first time, having the opportunity to teach and travel, finding a new best friend, and being graced with the warmth and kindness of strangers. However, I was also excited to get home and drink from the tap, open my mouth when I took a shower, and breathe deeply as I walked outside on my commute to work. Does this make me a bad Fulbrighter?
I got home in the middle of the night, wearing a sombrero so that it wouldn't be crushed in the suitcase and American clothes for the chilly flight. My parents were waiting for me with a Lou Malnati's pizza that I ate right out of the box in the airport. I was with my family now. But this also meant sleeping on couches, no money, no home, and wondering how I was going to pull it all off.
I had one week at home before I left on another flight to Boston. I accepted an offer to enter a program called Boston Teacher Residency, an intensive Master's program that would allow me to be in the classroom every day teaching with a collaborating teacher, but also taking master's classes with coaches who would observe me to improve my practice.
It seemed perfect for my goal of becoming a highly qualified elementary school teacher who could communicate with families in their primary language and better understand their perspectives. After all, in Chicago, Mexicans were the largest group of Latinos by far, and though my father was a Mexican immigrant, I knew nothing of the diversity of Mexican culture. The year in Mexico that I had spent was not only personally fulfilling, but was an investment in making me a more well-rounded educator.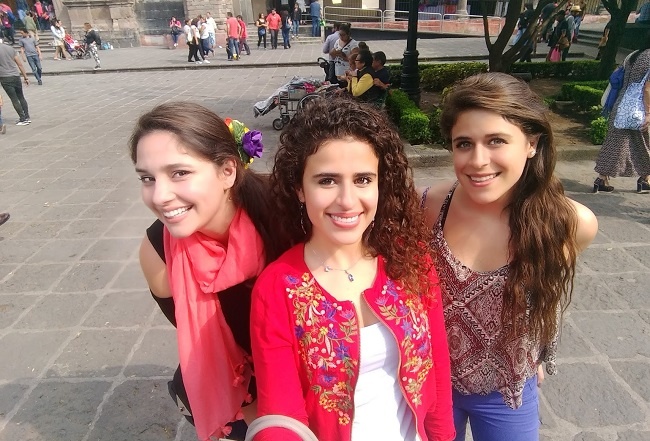 However, I did not find Mexicans in Boston. In fact, in my year in Boston, I have only found two. What I have found in Boston is a new world of expats, students, Cape Verdeans, Puerto Ricans, Dominicans, Jamaicans, the list goes on. These were cultures I had never been exposed to before and some that I had never even heard of. I panicked for a second when the Spanish dialects were so different than the smooth and enunciated Mexican Spanish I was accustomed to. And I worried when I heard the Haitian Creole that I wouldn't share a common language with the parents of my children, until I learned that many in the community were trilingual. And though it wasn't the same, we have been able to communicate, and that's what matters.
What does translate are the skills I have brought with me such as adaptability, perseverance, and my dedication to learning as much as possible. I have been given a new challenge of learning new cultures, a new school system, and a new balancing act with my Master's and work and little support from my program; yet, it has brought me one step closer to finding my new challenge: being a first year teacher in my own classroom.
On June 28th, I will have graduated with my Master's and accepting my role as Ms. Flores 5th Grade Inclusion Teacher, recalling that this time last year I was leaving Mexico about to start my new journey.
I'm about to start another one. Are you?
Maryclare Flores is from Chicago, IL. She pursued her BA in "Youth and Social Justice," followed by serving in City Year, teaching in Mexico City with the Fulbright ETA grant, and returning home to the states to learn and teach 5th grade in Boston, MA.