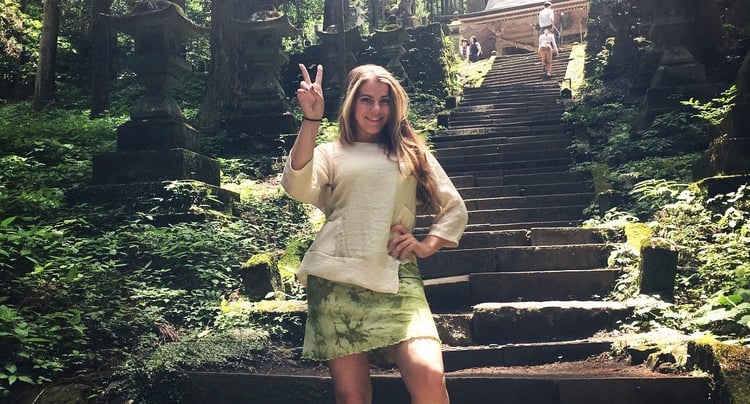 To help our students and graduates make a smooth transition to their new lives teaching English abroad, we've enlisted our ITA Ambassadors to provide us with insider facts and tips for making the most of life in cities around the globe like Kumamoto, Japan.
Whether it's finding an English-speaking doctor, opening a bank account, or simply finding a supermarket where you can find the odd comfort food from home (peanut butter!), our ambassadors have actionable on-the-ground-tips to help you feel at home in your new home city. Please note that things change and we will do our best to keep these "Fact Sheets" updated over time and that current and future ambassadors will continue to provide the most accurate and up-to-date information possible.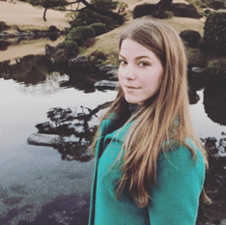 Name: Kelsie Foster
City: Kumamoto
Country: Japan
Visa Type: Engineer/Specialist in Humanities & International Services - basically a fancy way of saying work visa!
Where can you find North American comfort items like peanut butter in Kumamoto?
Kaldi Coffee Farm is a small import store where you can find ingredients for Italian food, Middle Eastern food, Mexican food, and so on. Cocosa is a larger grocery store but has lots of imported items! In Japan, cheese isn't a common food so if you like good cheese, while it may be expensive, they have it at Kaldi and Cocosa. Both of these stores are in downtown.
Kaldi Coffee Farm
1-2 Anseimachi, Chuo, Kumamoto-shi,
Kumamoto Prefecture 860-0801

Cocosa Shimotori
1 Chome-3-8, Shimotori, Chuo, Kumamoto-shi,
Kumamoto Prefecture 860-0807

Transportation - how do people get around town?
In Kumamoto, there's a streetcar which people use a lot to get around in the city but it can be limiting depending on where you want to go. The street car costs $1.50 USD each way. Buses, bikes, and walking are popular. Buses vary depending on how far you go/what stop you get off at, but for inner city, it usually costs no more than $2.00. Taxis are very common but in Japan the starting rate is around $6.00 so it is expensive.
Trains are also very common when going outside the city. The cost for trains can go from $2.00 to $20.00 if you are going 2 or more hours. We also have Shinkansen, which are bullet trains. These are kind of expensive but they are fast!
Please recommend up to 3 hospitals/doctors in Kumamoto for English speakers
I have been sick two times here. When I got the flu, I went to the general hospital. Upon checking in, they gave me an English form to fill out to briefly explain my medical history and symptoms, etc. The doctor spoke enough English to tell me what I had. And the hospital receptionist was nice enough to walk me next door to the pharmacy and speak to them in Japanese. The Japanese people are super accommodating and the customer service is unlike anything you may have experienced before. And it goes a long way, especially when you are not feeling well.

Kumamoto Regional Medical Center
Chuo-ku Honjo 5 - chome 16 - 10
Kumamoto-shi 860-0811
Please share your recommendations for beauty supply stores, hairdressers, barbers, etc in Kumamoto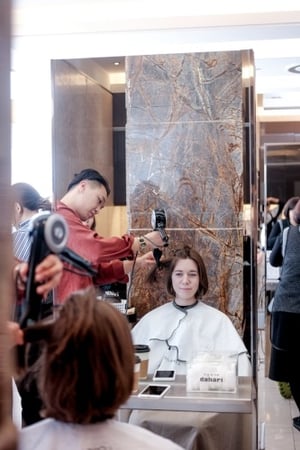 Hairdressers and barbers are as common as convenient stores here! They are everywhere! But, if you have ethnic hair or something they not be experienced working with, you may have to ask around. Like I said, the customer service here is great so if you ask a shop and they can't do what you want ask for an "osusume" or recommendation.
As for beauty supplies, those are everywhere too. We have 100 yen shops (usually called Daiso) which are the equivalent to $1.00 stores but better. You can find things there and also there are many drugs stores here with great cosmetics. If you want more high end cosmetics, we have everything you would want in a department store called Tsuruya.
If you've opened a bank account, please list the name and location of your bank
My company helped me open a bank account. The first day I arrived my supervisor took me to JP Bank (Japan Post Bank). In Japan, the Bank and Post Office are tied together. Japan is a mostly cash-based country. I have a cash card and I go to the ATM to get money out. You can access your JP cash card from any ATM in Japan. Since Japan is so safe, I don't feel uncomfortable carrying cash on me. But be careful going to other countries like Korea because your JP Bank cash card may not work there.
There are many other banks here but I have heard it is difficult for foreigners to get a debit or credit card unless you have lived here for a long time.
What restaurants do you enjoy eating at in Kumamoto?
One of my favorite subjects… food! Japan has great food!
In Japan, they don't usually have deals on certain days but they do have happy hour. I love Ni No Ni. It's a popular Chinese restaurant chain and their food is delicious and relatively cheap! It's great to go with a group of friends and get several dishes to share.
If you want a good burger there are two places that taste like home!! Brothers Diner and Sunny Place both have delicious burgers and a really cool and authentic atmosphere.
If you are craving Mexican food, Tortacos and La Catrina are good! They are both owned by Mexicans.
There are so many ramen shops, Japanese izakayas and sushi shops to choose from! A tonkatsu (panko encrusted fried pork cutlet) place I love is called Katsuretsu Tei. It's divine!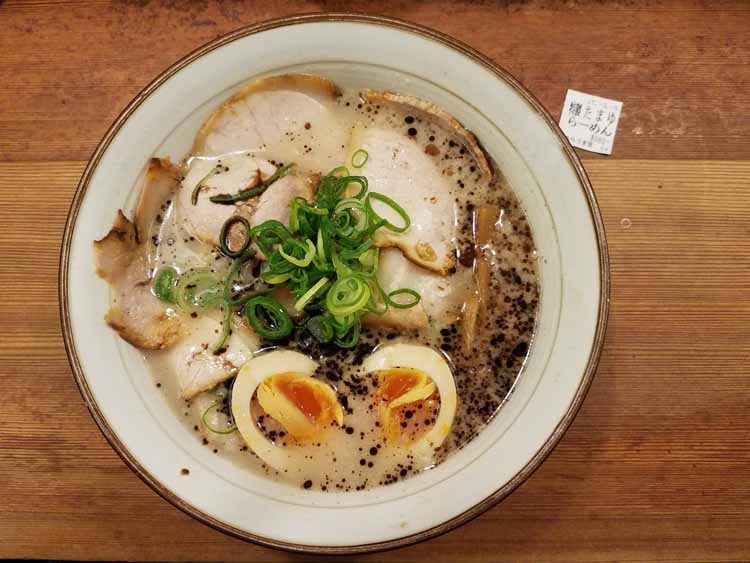 The food quality in Japan is very good and fresh so it's hard to go wrong! And if you just walk around you'll find many cute cafes! Don't be afraid to walk down alleys. That's where you'll find the best stuff! Also, a set menu is popular here, usually for lunch.
What places do you enjoy visiting during your free time in Kumamoto?
There are so many hidden places that are so cute. Asia is a vertical society so you have to look up! Honestly, one of my favorite things to do is walk around and discover near places!
There's a little cafe called Orange that I love. It has good food and drinks as well and it's a chill atmosphere with lots of books… they are all in Japanese though.
For bars: Jeff's Bar is an expat bar usually filled with foreigners. The owners are very nice and speak English.
Corazon is a dive bar near the club, Sanctuary, and it's owned by a Mexican man who also owns La Catrina.
If you want a dark, romantic bar that makes you feel like you're in 1950s, go to Vincent's Cocktail Bar. There's no menu. The guy is a professional bartender and can make anything you like.
If you like clubs there are Sanctuary, Vivid, and Epic. I like dancing so I go to these!
If you like Karaoke there are so many karaoke places!
A cute bakery I like is called Out of Step. The lady who owns it is Japanese but she lived in California so her English is very good. The bagels are great!
What resources did you use to find permanent housing in Kumamoto?
My company provided me with housing at a place called Leo Palace. It's furnished so that was super convenient for me. When finding your own apartment in Japan there are fees you have to pay and it can be expensive. I was very lucky my company provided housing for me.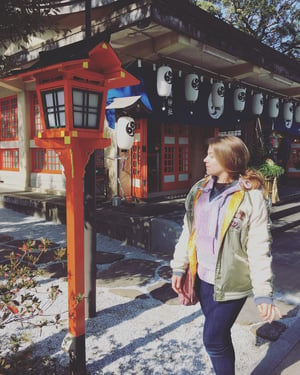 Have you found an expat community in Kumamoto? How?
There aren't many foreigners here and I wanted to get the full experience so essentially all of my friends here are Japanese. I see expat acquaintances when I'm out on occasion at bars and clubs though!
Please list any additional information/resources that you think may be useful for ESL teachers in Kumamoto...
- Get google translate
- Say yes to every opportunity you have whether it's meeting new people, going to a new place, anything!! You never know what you could learn or see!
- Don't be afraid to literally go into any place (even if it looks daunting) if you don't speak Japanese. I have made most of my friends here through putting myself out there!
- Don't be afraid to try food. In Japan the food is very safe and fresh and you never know if you will like it even if it is something very different from what you're used to.
- Watch what other people are doing in regards to chopstick manners and wait to drink until everyone has their drink if you are out with Japanese friends. You will all, "Kampai", which is Cheers! Then you can drink together :)
- Transportation can be crowded so if you are claustrophobic… think happy thoughts!
- If you are tall or wear large shoes you may want to consider bringing items from home.
Want to Learn More about Teaching English Abroad?
If you are excited about teaching English from either the comfort of your own home or anywhere in the world, contact us about TEFL certification options and get ready for a great adventure!
Related Resources: