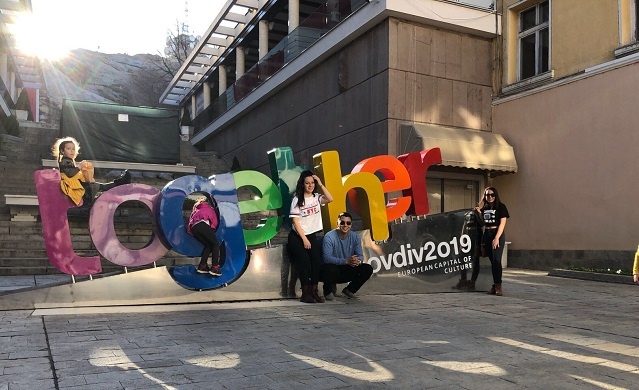 What is your citizenship?

United States

What city and state are you from?

Woodbridge, Virginia

How old are you?

24

What is your education level and background?

Bachelor's degree

Have you traveled abroad in the past?

Studied Abroad

If you have traveled abroad in the past, where have you been?

Ecuador
If you have studied abroad in the past, where did you study?

What sparked your interest in going to teach English abroad?

My desire to travel and experience different cultures.

What were some of your concerns before teaching abroad?

My biggest concern was any issues with my visa.

What did your friends and family think about you moving and teaching abroad?

My family was incredibly supportive, however also very sad that I was leaving.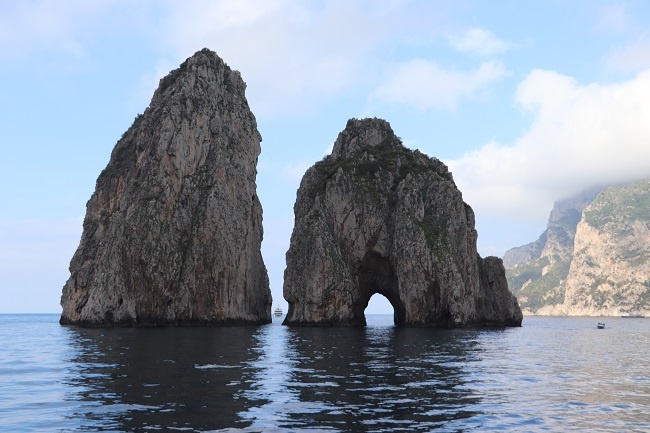 TEFL CLASS INFORMATION
Why did you decide to get TEFL certified and choose International TEFL Academy?

I decided to go with the TEFL Academy to get certified because of the outstanding reviews from all the people who took the course.
Which TEFL certification course did you take?

Online TEFL Course

How did you like the course?

I thought course was very informative and encouraging. The course over prepared me for everything I experienced while abroad. The instructors were very helpful, and got back to me very quickly.

How has your TEFL training helped you in your current teaching position?

My TEFL training has helped me to always be prepared for my lessons and more comfortable with my students.

Which city and country did you decide to teach English in and why?

I decided to teach English in Italy in the city of Rome. I was teaching in Rome for a little less then six months. My top two places were Italy and Spain. I decided to go with Italy because I already spoke Spanish fluently and I wanted to learn Italian.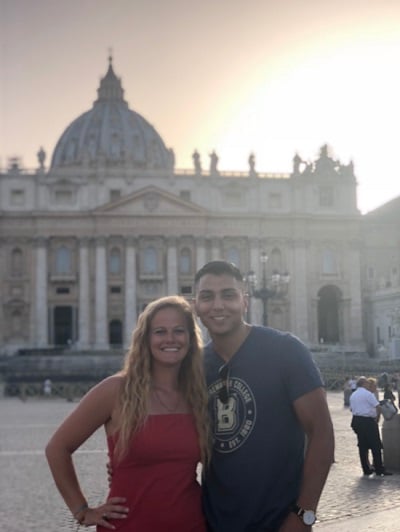 How long have you been in this country and how long do you plan to stay?

I was teaching in Rome for a little less then six months.
What school, company, or program are you working for?

During which months does your school typically hire?

All the time

Did you secure this position in advance of arriving?

No

How did you interview for this position?

In-Person Interview

What kind of Visa did you enter on?

Student Visa

Please explain the visa process that you went through.

Darby was able to help me obtain my visa.

What are the qualifications that your school requires for teachers? Please check all that apply

- TEFL Certification
- Native English speaker
- Bachelor's degree

What is the best way to apply?

Apply online
Tell us about your English teaching job!

Hours per week: During my time at Darby school of languages, I was able to maintain about 15-25 work hours a week.
Pay: The pay was probably one of the highest in Rome; it was about €20 an hour, but after taxes it was €16 an hour.
Ability to save: I was able to save up a little bit of money; however. I spent most of my money traveling in Europe while I could.
Type of school: The type of school I was working at depended on Darby's needs. Sometimes I would be at high schools, private lessons, or small groups.
Type of students: The age of my students varied for each lesson.
Vacation time: Darby was very flexible with time off, but as long as you told them in advance they typically would never give you any issues. It was a great experience, and I got to see a lot of Rome because my lessons were not in one location every day.

How did you find somewhere to live and what is it like? Do you have roommates?

It took about two weeks to find a location I could stay at for the entire six months. The main source I used was Facebook and word of mouth.
COUNTRY INFORMATION - FUN!

Please explain the cultural aspects, public transportation, nightlife, social activities, food, expat community, dating scene, travel opportunities, etc...

Cultural aspects: Having a Hispanic background and a culture from South America, it actually wasn't very different to the one in Rome.
Public transportation: However, my one and only complaint was the public transportation. Buses, metros, and trams would all come at different times. It would say that it would arrive at a certain time, but sometimes it will show up 30 minutes later.
Social Activities/Nightlife: Nightlife and social activities in Rome are incredible. I was able to meet a lot of people my age and spend time with them, whether it was over wine or an espresso.
Food: The food was out of this world. Compare to the food in the United States, the food in Italy was 10 out of 10.
Expat community: Thanks to Facebook and other social media, finding the expat community was easy. They are friendly and helpful. I was able to meet a lot of good friends that way.
Travel opportunities: As for traveling, I was able to see over 10 different countries during my time here; it was cheap and affordable if you plan ahead of time.

COUNTRY INFORMATION - MONEY
What are your monthly expenses?

As for monthly expenses in Rome, it would come up to a total of about 500 a month. That's including my rent, MetroCard, and groceries. I tried to limit myself from going out to eat to only do weekends. My groceries never exceeded about €30 a week, so I did OK on that. The metro car would cost me €30 a month, and my phone bill was about €10 a month.

How would you describe your standard of living?

Its a pretty high stranded of living if you manage your financial situation well. The economy in Italy at the moment isn't the best; however it is livable.

In your opinion, how much does someone need to earn in order to live comfortably?

If you can make a little over 300 euros every week and a half, you should be good to go. However, it ultimately depends on how you mange your money.

ADVICE FOR PROSPECTIVE ENGLISH TEACHERS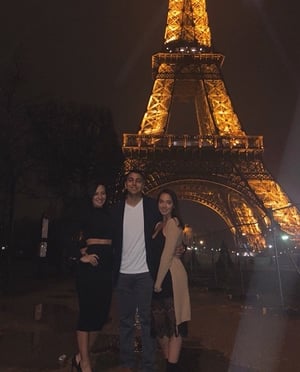 What advice would you give someone planning or considering teaching abroad? Would you recommend teaching in your country?

The best piece of advice I could give about teaching in Italy is to do your research, be adaptable, and stay optimistic. Living in Italy is not the same as living in the United States; things that you may be used to culturally and socially are not the same. This does not mean that one is better than the other. However it is different, and you will need to adjust. Also, if you have a chance to save up some money before hand, that would be a great idea. Just to have a safety net just in case.