Hong Kong: The OTHER Big Apple

By Armand Diab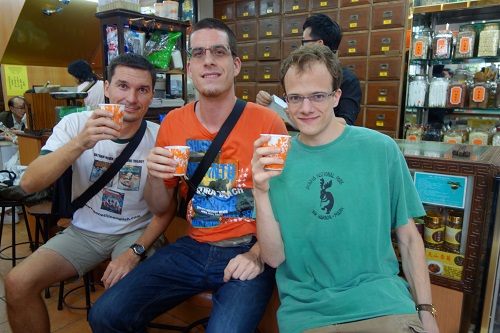 Hong Kong is the city. No, really. This isn't your typical Asian metropolis, like Tokyo, Shanghai or Seoul. It's an (un)official part of China (well, a Special Administrative Region, if you will), but it's also very Westernized, as it has loads of Europeans and Americans who call it home. The city that it most resembles, at least to me, is the Big Apple. I mean, they're both large cities, with plenty of modern architecture in their skylines, they both have a population that's over 5 million (and counting), both are located next to the water and divided in few different peninsulas, where its citizens require either ferries or bridges to get to and from. That's right, folks: Hong Kong is the New York city of Asia.
My frequent visits to Hong Kong I owe in large part to the International TEFL Academy in Chicago, for had I not taken a class there in the spring of 2013, I never would've received my TEFL certificate, and without it I would not have gotten a teaching position at a primary school in Shenzhen, China (a Domino effect, as you can plainly see). Shenzhen is less than an hour away from Hong Kong, and even though both places are technically China, a border and customs needs to be crossed to enter one from another. Since Hong Kong was ruled by the British for so long (the Chinese won their independence back in 1997), English is spoken by nearly everyone there. A few miles away, in Shenzhen, that southern, tropical and relatively young Chinese City, that is hardly the case. Mandarin Chinese is spoken everywhere in Shenzhen, but in Hong Kong, Cantonese and English are the preferred languages. In other words, anyone who knows even a minimal amount of English will do just fine in this so-called "Pearl of the Orient".

There are many things that a visitor in Hong Kong can do, even during the briefest of visits. I've been there several times, but never did my stay exceed two consecutive days, simply because the city is designed in such a way that an enthusiastic and motivated tourist can see its many attractions in 24 hours or less. For one, there's the Star Ferry, which crosses Victoria Harbour hundreds of times in a given day, and should be a must on everyone's list. There's also Good Spring Company Limited, who brew a special kind of tea (albeit bitter) believed to have immunity-boosting powers, and who are visited by various tea aficionados the world over. And let's not forget the Hong Kong Central Mid-levels escalator system, which is the longest in the world (about 800 meters) consisting of 20 escalators and 3 moving walkways. These, and many other attractions, are there for everyone in Hong Kong to see, whether they stay for a day or an entire week.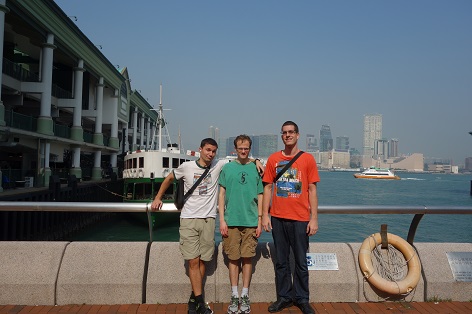 Teaching English in Hong Kong would've been exciting, and dare I say it, even more so than teaching English in Shenzhen, where I currently work. It is something I would've preferred, but English is so common there that they don't really need as many ESL teachers as mainland China. In most cases, English teachers in Hong Kong need to have a Teacher's License, and more than just a few years of experience. The TEFL certificate alone is a long shot of getting you a good ESL job, but certainly not an impossibility. Of course, many other factors should be considered by those wanting to teach in this awesome Asian city: what is the general cost of living there, and how much money (if any) would you be able to save after expenses? Hong Kong is by no means a cheap place to live. Whereas English teachers in mainland China will be able to save anywhere from $400 or more per month, in Hong Kong that will hardly be the case, as rent and food can cost quite a bit more.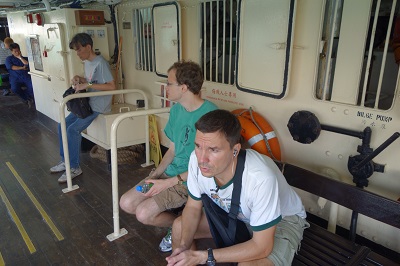 Unlike in mainland China, people drive on the left in Hong Kong, a habit and custom the citizens picked up from their former British rulers. This was something I completely forgot about, until I almost got ran over by a car during my first visit there. You see, I was crossing the street, but having made sure no cars were coming from the left, I failed to look to my right (And why would I? It's not like I was in England or Australia), and as a result, I missed the cab that came flying at me by only a foot or two. So if you ever find yourself in Hong Kong, and should you get impatient (as I did) waiting for the "walk" signal, be sure to look to your right first, and then to the left. Just a friendly suggestion.
About the Author: Armand Diab is a 35 year old former Corporate Video production freelancer who graduated from Columbia College Chicago in 2002 with a Bachelor's Degree in Film & Video Production. He took the TEFL class at the International TEFL Academy in Chicago in spring of 2013, and has been teaching in Shenzhen, China since September 2, 2013. He will be there until the end of June 2014.
Shenzen, China Q&A with Armand Diab