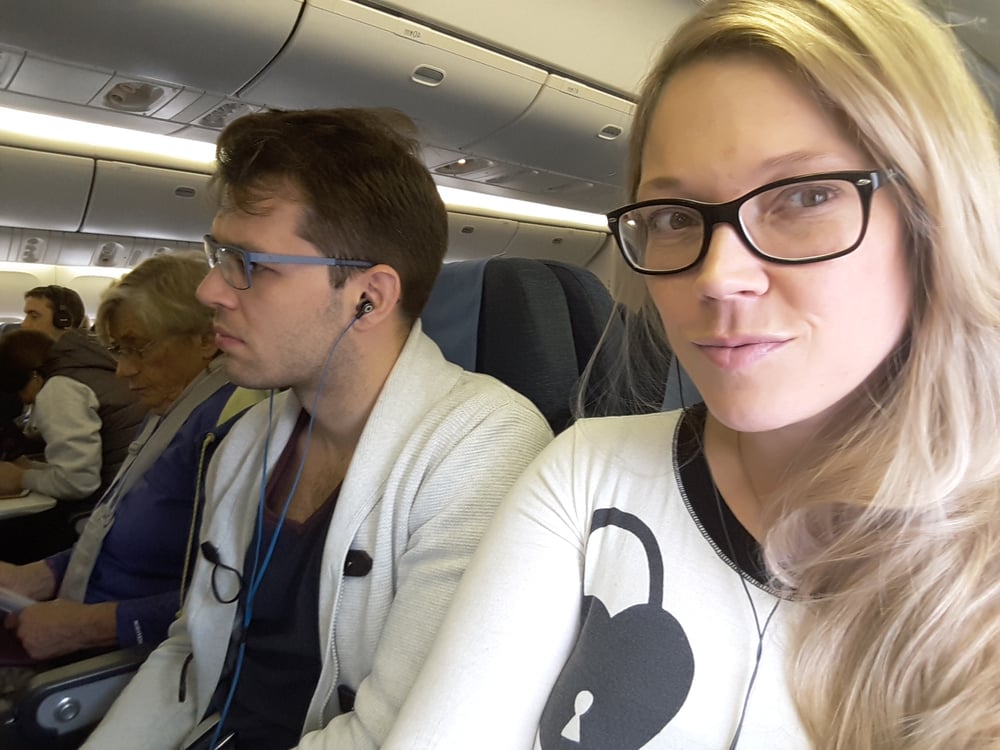 By: Tamie Arietta
One of the greatest things about Germany is its location in the center of Europe, which makes it the perfect hub for venturing out. On top of that, Germany itself is abundant in diverse destinations which are worthy of exploring, from cities over mountains to beaches.
Obviously, you will need a way to get from A to B. There are several options to get around Germany and neighboring countries. These range from super cheap if you are on a budget to extra convenient and super quick.
Your most affordable long-distance transportation is generally the bus. A reliable and well-known company is the green Flixbus, which connects to almost every medium size town in Germany. Most buses offer basic comfort such as a restroom, AC, charging stations and (super slow) Wi-Fi.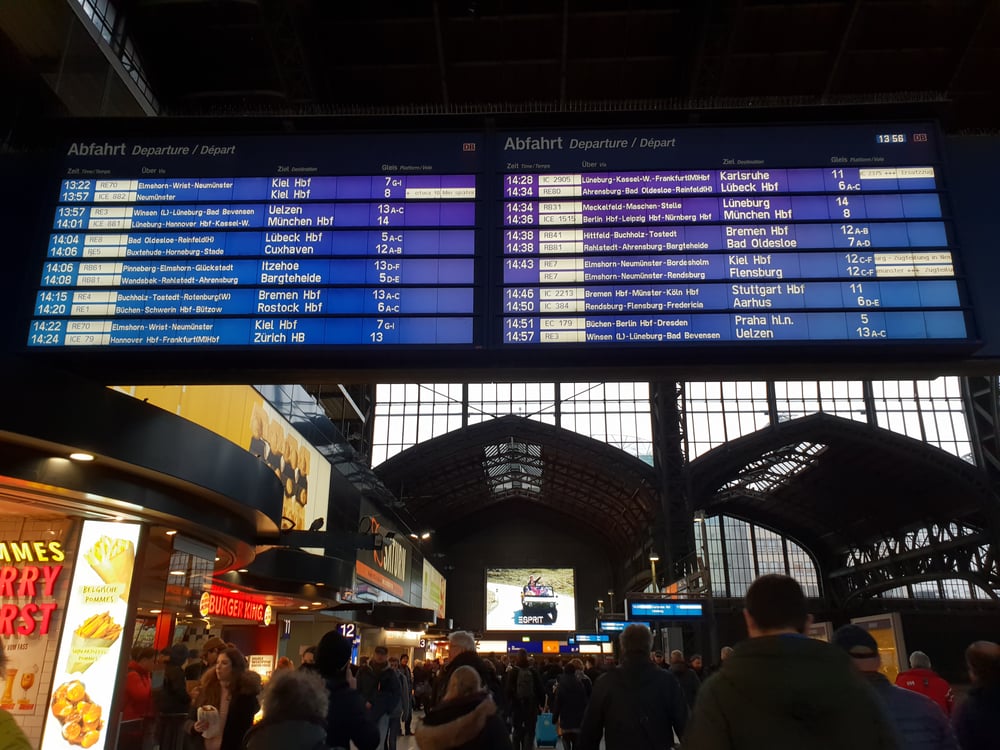 Since long-distance buses will stop multiple times along the way, they tend to take a very long time. The distance Hamburg to Munich, which is almost 800 kilometers (500 miles), will take the bus about 13 to 15 hours. However, the buses are incredibly cheap. You can get from Hamburg to Munich for 30 € and sometimes much less, which will leave you with plenty left over in your budget to explore your travel destination. I was actually able to travel from Hamburg all the way to Nuremberg for 1 € by finding special deals.
Another great bargain option is car sharing, which sometimes even rivals the bus in price. The most popular provider in Germany is BlaBlaCar, which also offers a website in English. After registering, you can choose a driver that wants to go to the same destination as you do. While there are plenty of offers around the weekend between bigger cities, connections to smaller towns can be difficult to get, especially during the week.
Carsharing is often quicker than the bus, and the standard rate is 6-7 € per 100 kilometers. Make sure to select a well-rated driver with a reliable car. I have had two rides where the driver was driving a beater car, and we broke down. Standing at the highway waiting for the ADAC (roadside assistance) at 11 pm is not a travel experience you want to have, trust me!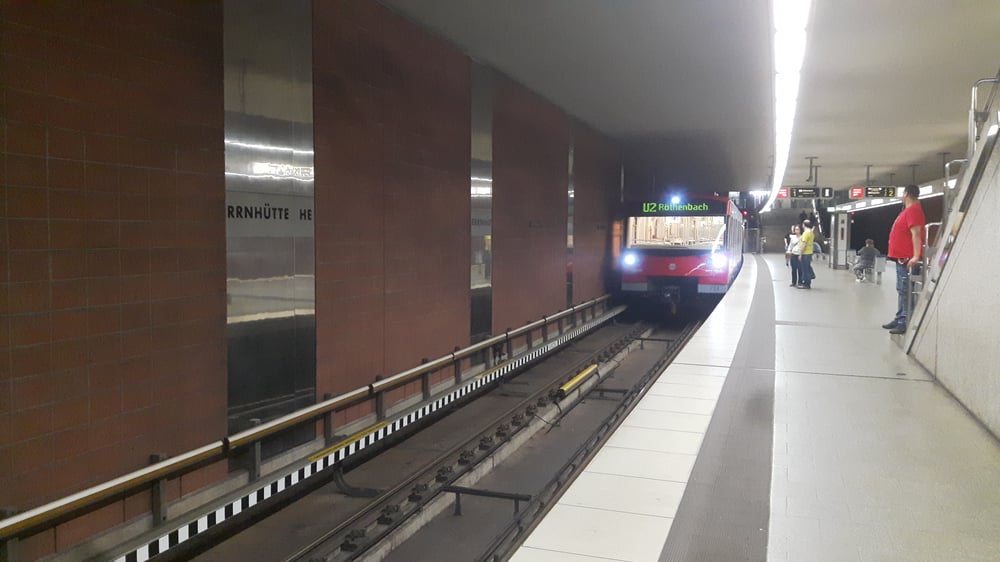 For long rides, it can make sense to pay a little more to have only four people in one car. Travel times can vary depending on your driver wanting to pick up people at different locations or driving the full distance without major breaks. It's always useful to inquire first.
Carsharing can be a great way to meet like-minded people while traveling, and I have had rides where I was literally laughing for the whole time. However, sometimes you may not connect with your fellow travelers and putting five strangers in a car can make for awkward moments. If you are the adventurous type, you owe yourself to give it a try at least once!
Probably the most common way to travel within Germany and neighboring countries is the train. The German railway homepage www.bahn.de is the most convenient way to book transportation for your selected route.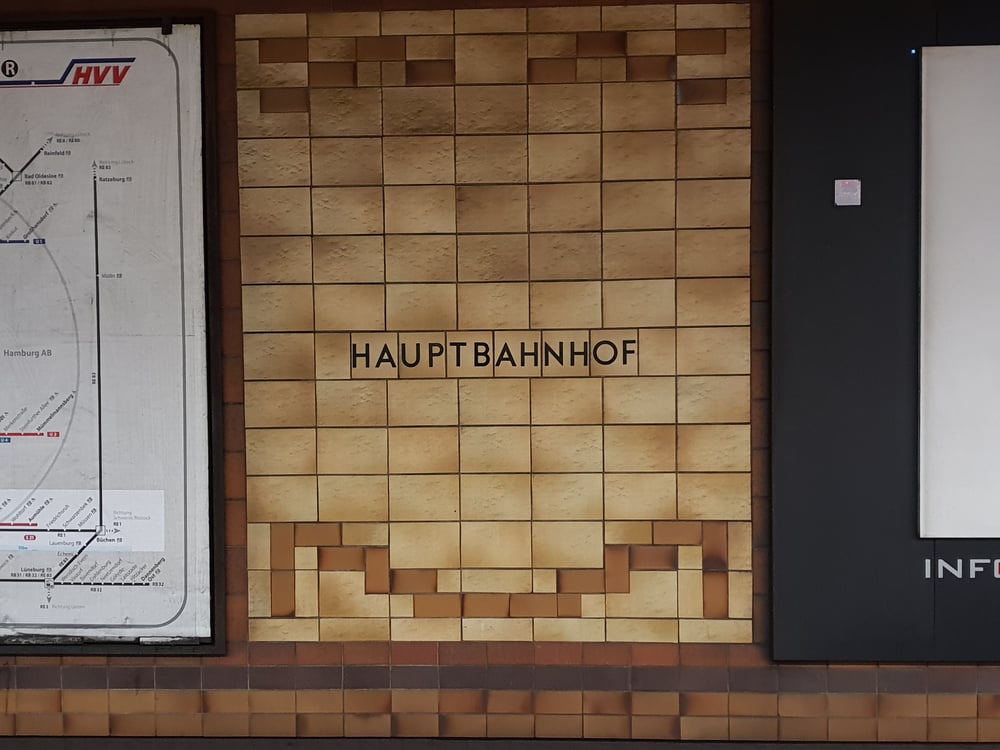 Your best bet will be the Inter City Express ICE, Germany's iconic white train with a red stripe. It is super quick, goes almost every hour, and you can find connections to every little village. Comfort levels are high with board restaurants, charger stations, great Wifi and comfy seats. However, the ICE is rather expensive, so book at least a month in advance for the best deals! For example, Hamburg – Munich will cost you at least 100 € one way in second class. For that, you get a 300 km/h (185 miles per hour) high-speed train that will get you there in 6 hours.
Other trains include the InterCity IC and regional trains like the Regional Express RE. While regional trains are much cheaper, they will take almost twice the time of the ICE. The IC is a good happy medium, and you can find great deals if you are willing to give up a bit of the ICE comfort and speed.
My favorite website for finding my long distance transportation is www.busliniensuche.de. It is available in English and compares prices for buses, car shares and also trains. That way you can see all your options at a glance and be sure to get the best deal to protect your travel budget. The cheaper you travel, the more you get to see!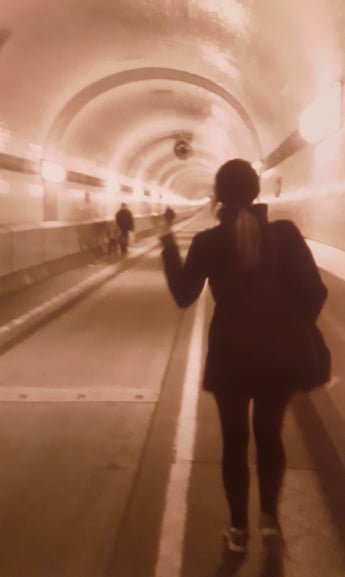 Lastly, there is always the option to fly, which is, of course, the quickest way. Make sure to check Skyscanner or Swoodoo for the best deals. To avoid overpaying, book one to two months in advance. That way you can find surprisingly good deals. If you try to book for the same week, Hamburg – Munich will cost you at least 150 € for the 90-minute flight.
However, if you are open to several different travel destinations, you can be sure to find a direct round trip flight to beautiful places within Europe under 50 €. For example, even a small airport like Hamburg offers direct flights to London starting at 29 €, Madrid at 44 €, Milan at 26 € and Lisbon at 50 €. For a budget of 100 €, you can fly to almost anywhere in Europe roundtrip.
If you are looking to explore not just one country, but most of Europe, Germany is your perfect hub. With several great means of transportation, you can be sure to find a good deal for the route you're looking at. Make sure to book in advance and try to be flexible with dates and your next destination, and money won't be an excuse not to travel!
A true nomad at heart from San Diego, Tamie has explored most of the United States but had never been abroad until given the opportunity thanks to a massive layoff from the corporate world. After almost a year of traveling, volunteering, and studying around the world, she found a way to combine her passion for traveling, helping others, and teaching, in Hamburg, Germany. Read more about Tamie.