By Nicola Rae
Whether you're based in Europe or just traveling through, chances are you'll have an opportunity to visit Paris, France. Paris, a cultural hub of Europe, is known for its breathtaking architecture, deep history, delicious food. Just like in the movies, you will probably find a passionate Parisian romance. But if not, you will at least get to enjoy some fantastic crepes.
Getting there
Arrive by train - If you're traveling on the Eurostar or Thalays, you will most likely enter Paris at Gare du Nord train station. From the train station, you can easily connect to the metro and get anywhere else in the city.
Arrive by plane - When you fly into Charles de Gaulle, take the RER B train in the direction of Paris. It should take 30 minutes and a ticket costs about 10 Euros. Once you get into the city, you can connect to the metro from Gare du Nord or Châtelet Les Halles.
Uber is available in Paris, as are traditional taxis. Have your address written out if you use a traditional taxi and don't speak French.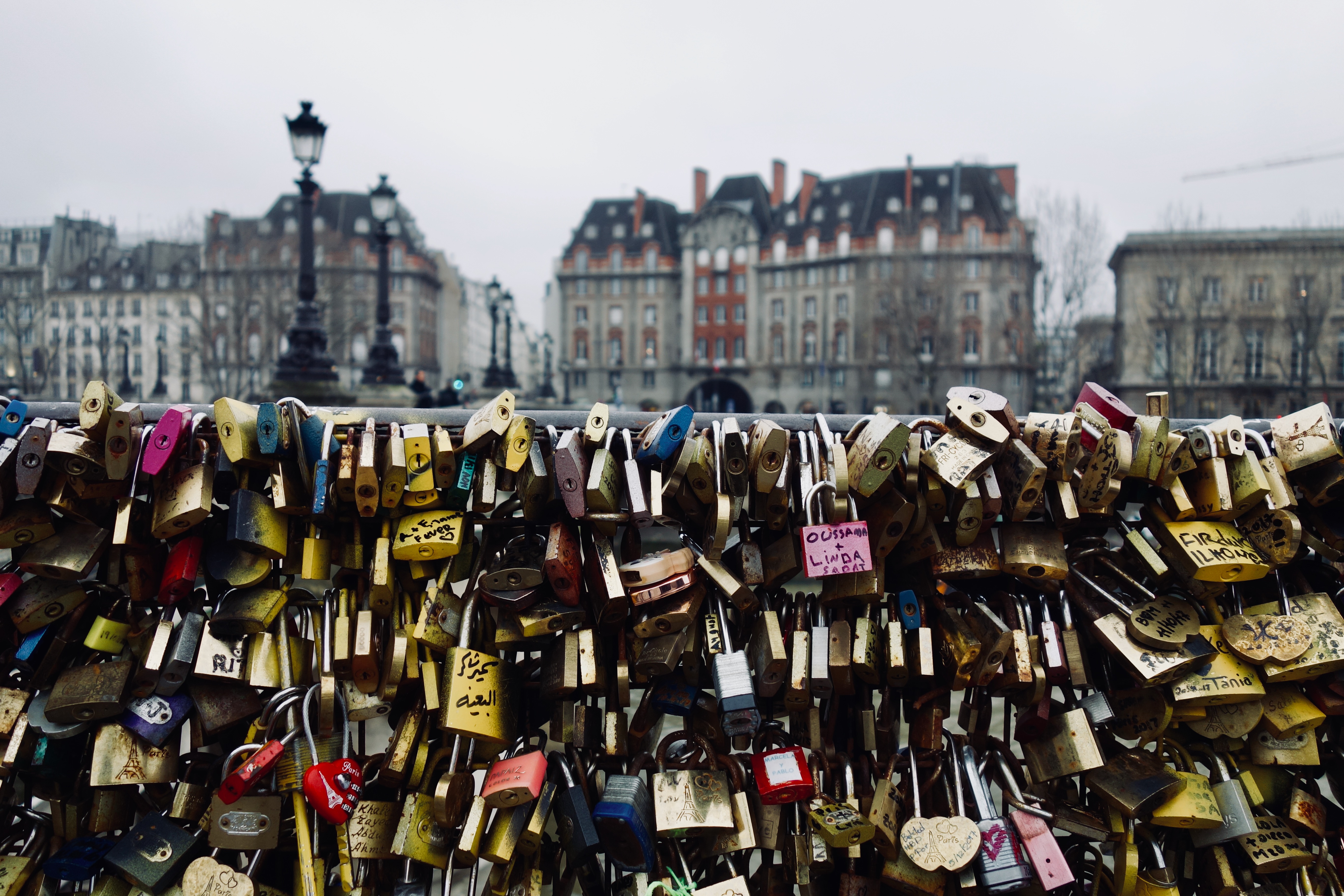 Where to stay
Stay in the Marais (4th arrondissement) for a eclectic, artsy vibe, or somewhere close to the main monuments (The Louvre is in the 1st, the Eiffel Tower is in the 7th). You will pay a bit more being in city center, but you will save precious time not having to trek all the way in from the suburbs.
How to get around
The metro is the easiest and coolest way to get around Paris, plus you'll look and feel like a real Parisian! You can buy metro tickets in books of ten (14.50 euro), but if you plan to take it often during your weekend in Paris, consider buying the day pass (7.50 Euros for central Paris, 12.50 Euros for central Paris including Versailles) and you get to take it as many times as you want during the day. The metro operates from about 5:30am - 1:00am.
You can find updated information and the metro map here.
Uber is also an option in Paris, but the metro is cheap and covers almost the entire city.
What to do
Visit a museum or six. Paris is a phenomenal place to visit for any art lover. From the quirky, eclectic Pompidou to the classic Musee d'Orsay in a gorgeous old train station, you could easily spend your entire weekend just seeing world famous art. If you can swing it, try to schedule your trip on the first weekend of the month. Many Paris museums (including the Louvre) are free on the first Sunday of the month. Check out the schedule for when things are free here!
Wander through the Tuileries Garden or Luxembourg Garden. Especially in the spring and summer, these gardens are a peaceful place to read a book, enjoy some ice cream, and people watch.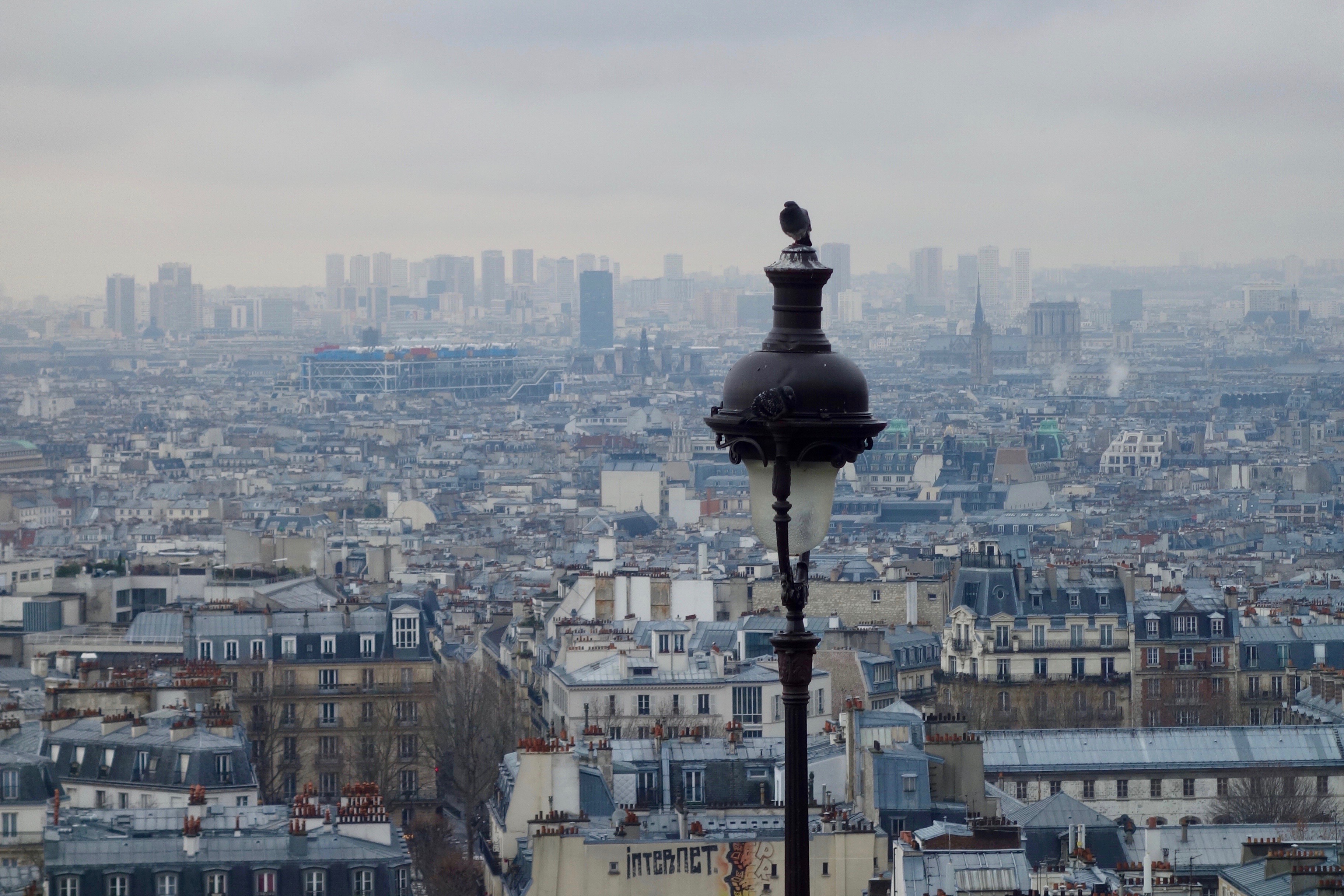 Hang out in Versailles - If you're even remotely into history, architecture, gardens, or the French Revolution, Versailles is your place. Set aside an entire day to visit Versailles. It takes about half an hour to get there by train from Paris on the RER C train. Once you're there, explore the historic palace or rent a bicycle and ride around the gardens.
Take in a panoramic view at Montparnasse - Everyone wants that iconic Paris skyline picture. So most people head to the tallest Parisian monument around: the Eiffel Tower. The problem with taking your city picture from the top of the Eiffel Tower, however, is that the Eiffel Tower will not be in the picture. So go to Montparnasse, the industrial block of a skyscraper in the 15th arrondissement and grab an amazing picture of the City of Light that includes everyone's favorite beautiful giant asparagus.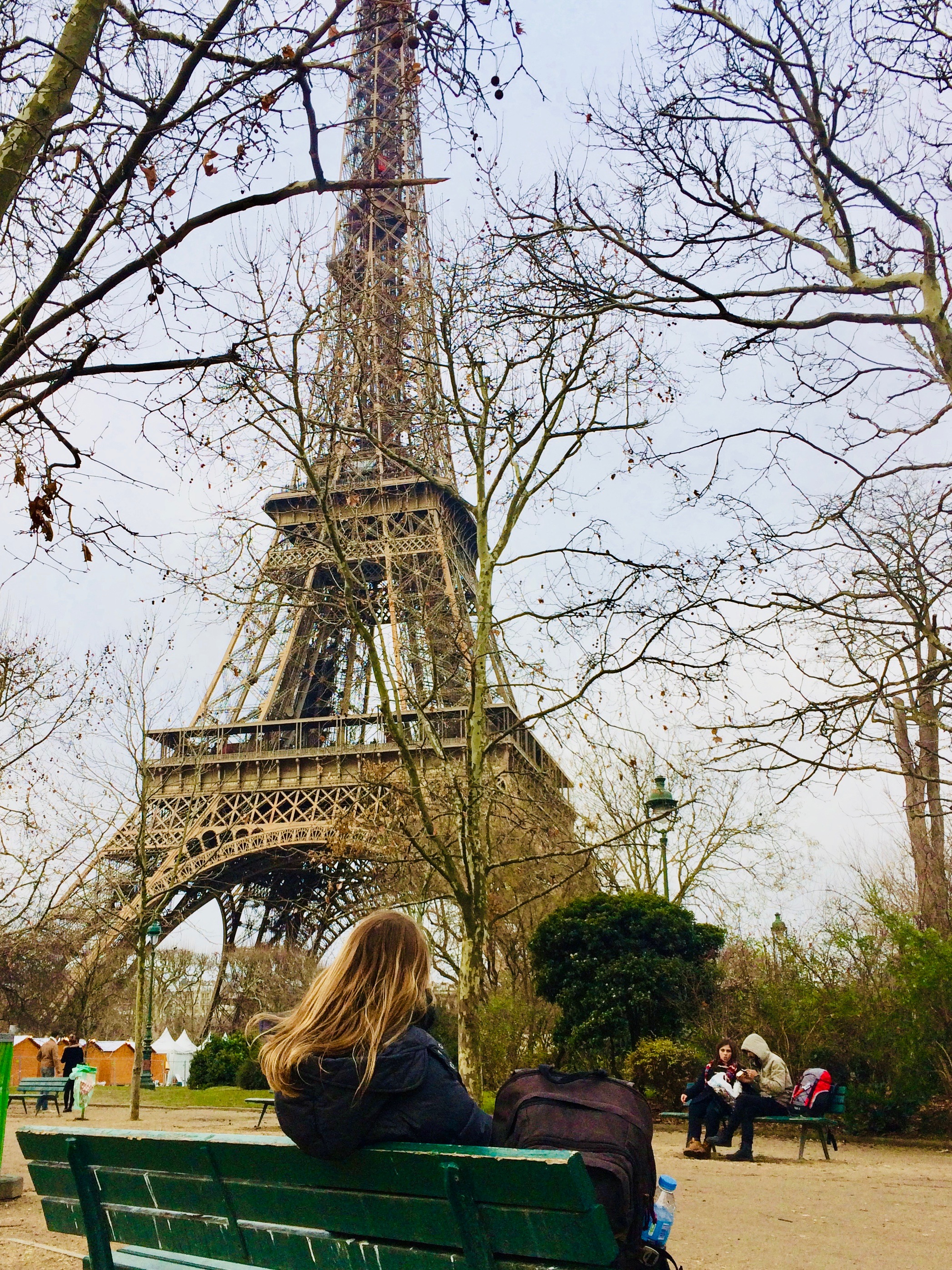 Eat lunch on the steps of the Sacre Coeur in Montmartre. Montmartre is an artists haven. As you explore the cobbled, winding streets, you can feel all cool and artsy because you're strolling down the same streets that Matisse, Picasso, and Van Gogh used to stroll down. Plus, you'll get another fantastic view of Paris and you'll be close to the famous Moulin Rouge (yes, it's a real place!)
If you aren't put off by a little death, Paris has a fascinating dark side. Check out the Catacombs - a sprawling maze of bones and memorials deep beneath the city. It is said that over a million people's remains rest together in the Catacombs, and if you aren't put off by burials and small spaces, it is a fascinating place to walk through. Paris is also home to the Père Lachaise Cemetery, a massive cemetery in the 20th arrondissement. Visit the graves of legends like Chopin, Jim Morrison, and Oscar Wilde.
Drink wine, and drink it often. France is known for its wine, so what better way to immerse yourself in local traditions. Plus, at many restaurants, a glass of wine is less expensive than a bottle of water. Eat meals and drink wine al fresco and plan to take your time. In Paris, life is meant to be savored, not rushed through.
Sample all the macaroons, crepes, bread, and cheese you can get your hands on. This is Paris, after all! Even the bread from the grocery store is better than anything I've ever had at home. And if you're looking for good crepes, check out Happy Caffe next to the Louvre and Tuileries Gardens. It's a non-fussy little walk up but the crepes are fantastic.
Hang out at Champs de Mars and watch the glittering Eiffel Tower. From sunset until late, the tower glitters and sparkles. Take a breath and enjoy the fact that you're in a place as magical as Paris.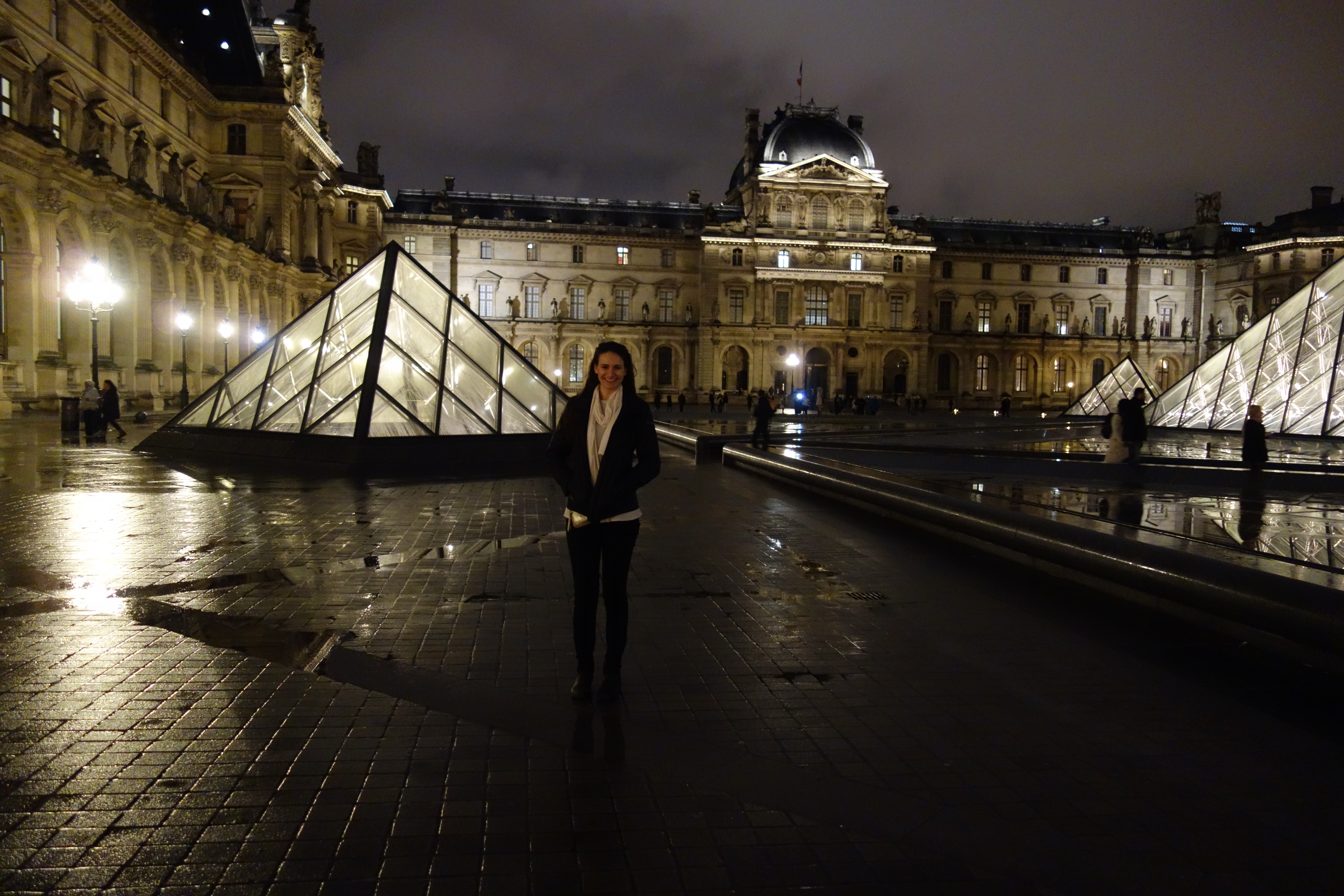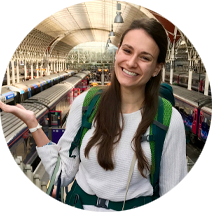 Nicola is an Atlanta native who loves teaching, budget travel, and guacamole. She holds BA's in Anthropology and Sociology from the University of Georgia and a Masters in Education from Francis Marion University. She is currently teaching English online while house sitting. Whens he's not busy teaching or drinking coffee in cozy cafes, Nicola enjoys writing about her travels on her blog seenicwander.com.
---
Want to Learn More about Teaching English Abroad?
If you are excited about teaching English from either the comfort of your own home or anywhere in the world, contact us about TEFL certification options and get ready for a great adventure!
Related Resources: