TELL US ABOUT YOURSELF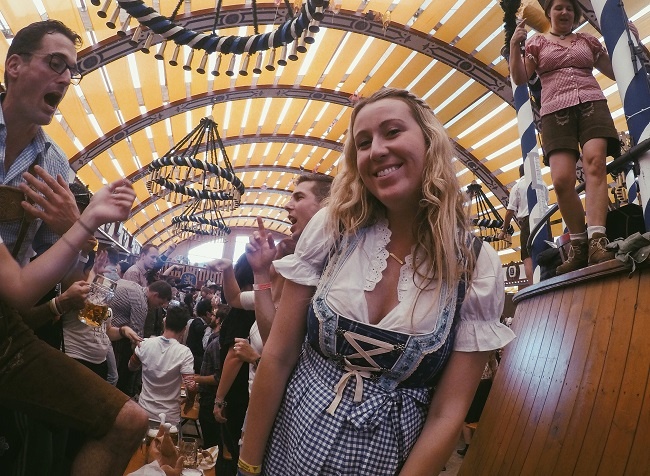 What is your citizenship?

United States

What city and state are you from?

Newport Beach, CA

How old are you?

22

What is your education level and background?

Bachelor's degree
Have you traveled abroad in the past?
Some international travel with friends, family, business, etc.

If you have traveled abroad in the past, where have you been?
New Zealand, Australia, Italy, Peru, Mexico, Costa Rica
What sparked your interest in going to teach English abroad?

I was a science major in college and had really intense course work, so I never had the opportunity to study abroad. I have always wanted to travel around Europe and living and teaching in Prague gives me limitless opportunities to do that!

What were some of your concerns before teaching abroad?

Obviously, leaving your comfortable life at home and moving to a new country by yourself is really scary! I was worried about leaving my family and friends and that it might be difficult to make new friends in a new place, but that was not the case at all! Another concern was that I did not have a job lined up until I moved here so everything was very up in the air. I ended up finding a job and making a friend within a week of being here, so even though these concerns are valid, everything ends up working out!

What did your friends and family think about you moving and teaching abroad?

My friends and family were actually very supportive of my decision to move abroad. They were also excited because it gave them a reason to travel and come visit me!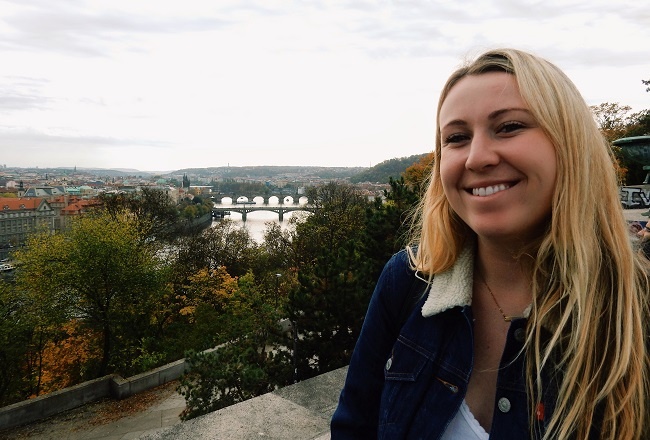 TEFL CLASS INFORMATION
Why did you decide to get TEFL certified and choose International TEFL Academy?

I decided to get TEFL certified because it opens up so many opportunities and allows you to travel and teach anywhere in the world. I chose ITA because of the large alumni base they have and how many success stories I read. They also give you the support you need to search for jobs and they help to set you up for success.
Which TEFL certification course did you take?

Online TEFL Course

How did you like the course?

I chose to do the online course because I was still finishing my senior year of college at the time, and the online course gives you a lot of flexibility. It was a very manageable amount of work yet still very informative, which I really appreciated.

How has your TEFL training helped you in your current teaching position?

I think the biggest takeaway from my TEFL course was lesson planning. It can seem very daunting at first but you get a lot of practice with it in your course. Also, the Business English course was helpful for my current position.

Which city and country did you decide to teach English in and why?

I decided to teach English in the Czech Republic in the city of Prague. Prague is such a beautiful city with so much history. When you are walking around the streets, you literally feel like you are in a fairy tale. It is very centrally located which makes traveling very easy. It is also very cheap to live here which is a big plus! (Beer is $1.50!)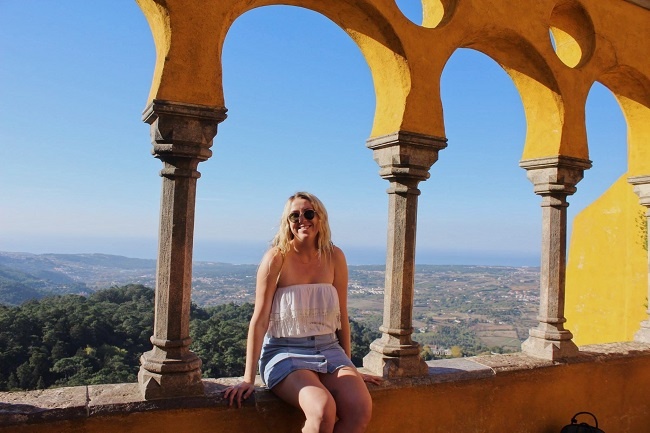 How long have you been in this country and how long do you plan to stay?

I moved here in September 2017, and I love it so much that I have decided to stay another year!

What school, company, or program are you working for?

VIPKID, Glossa Language School, Private Lessons

During which months does your school typically hire?

Year Round

Did you secure this position in advance of arriving?

No

How did you interview for this position?

In-person interview

What kind of Visa did you enter on?

Working Holiday Visa

Please explain the visa process that you went through.

My visa process was actually extremely easy. I have dual citizenship from New Zealand and they have a Working Holiday exchange with the Czech Republic, so I was able to work here through that. I had to go to the Czech embassy in Berlin to submit my application and it was approved within a month.

What are the qualifications that your school requires for teachers? Please check all that apply

- Native English speaker
- TEFL Certification
- Native English speaker

What is the best way to apply?

In-Person
Tell us about your English teaching job!

I have the best of both worlds with my jobs! In the mornings from 10 AM-2 PM, I teach online for VIPKID. VIPKID is a fantastic company where you teach one-on-one 25 minute lessons to children in China. Given the time difference, the hours are ideal for living in Europe! The pay is extremely good and you can make between $16-$22 an hour. Considering Prague is such a cheap place to live, earning money in US dollars is very advantageous given the exchange rate to the currency of the Czech Republic.
In the afternoons, I teach adult students for a language school called Glossa and I also have some private lesson students. I love teaching adults because you learn so much about their culture and a lot of times they just want to have conversations! Given my multiple jobs, I am able to save some money for traveling! My schedule is very flexible so I am able to travel a lot.

How did you find somewhere to live and what is it like? Do you have roommates?

Originally, I found my apartment on a Facebook page called Flatshare Prague. I got very lucky and found a place in the city center for not that expensive. I am now moving into a new apartment with my friends that I have made here.
COUNTRY INFORMATION - FUN!


Please explain the cultural aspects, public transportation, nightlife, social activities, food, expat community, dating scene, travel opportunities, etc...

Prague is SO MUCH FUN! There is seriously always something going on, whether that be food festivals, trivia nights, concerts, or wine festivals. The nightlife here is amazing and there are so many cool underground bars and clubs. It is also very cheap to eat and drink so that is very nice. There is a big expat community here and it is easy to meet like-minded people. Public transportation is amazing and its so easy to get anywhere you want in the city.
COUNTRY INFORMATION - MONEY
What are your monthly expenses?

Rent: $375
Food: ~$200
Social Activities: ~$100
Transportation: $25
Phone: $25

How would you describe your standard of living?

I think my standard of living is amazing. My job is extremely flexible and gives me the opportunity to travel a lot. Since it is so cheap to eat and drink, I always go out with friends and do fun activities. Prague is an amazing place to live.

In your opinion, how much does someone need to earn in order to live comfortably?

I would say around 25000 Czech Koruna or about $1200
ADVICE FOR PROSPECTIVE ENGLISH TEACHERS
What advice would you give someone planning or considering teaching abroad? Would you recommend teaching in your country?

DO IT! Seriously, do it. I know it seems very scary at first, but it is so worth it! You will have the greatest experiences of your life. I would absolutely recommend teaching in Prague!