Choosing to Teach English in Prague, Czech Republic
By: Emma Grace Fairchild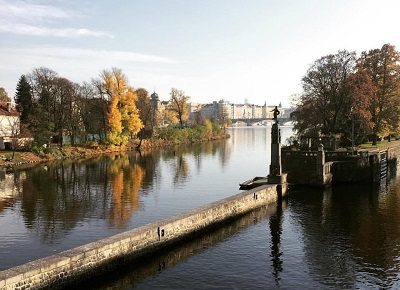 If you are unsure about where to teach, the Czech Republic and its capital city Prague is a location worth serious consideration. I chose to teach here as my first experience working abroad after my Online TEFL class through International TEFL Academy and I am very happy with my choice.

To begin with, the city is a hub of culture in Europe. There are people here from all around the world and a thriving art community. Like other capital cities in Europe, there is shopping, cuisine, and events with such variety that anyone can find something they enjoy. In my first three months in Prague I have viewed dance performances from around the world as part of a 10 day dance and theater festival, watched three films in theaters around the city as part of the Mezipatra Queer Film Festival, and followed a path of light installations projected all around the city for the Signal Festival. I have delicious Vietnamese food one block from my apartment, traditional Czech hot wine and trdelnik (a sweet pastry topped with sugar and walnuts and baked over open coals) in the Old Town area, and specialty grocery stores in every neighborhood.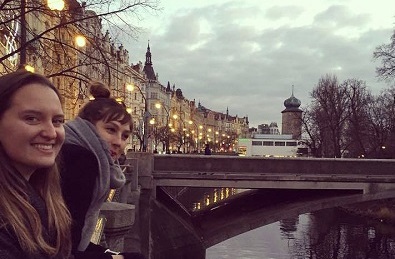 I've found Czech people to be friendly, supportive, and genuine. In social settings where I might be one of the few English speakers, people always go out of their way to start a conversation with me in English, despite how proficient they are. In part due to the large expat community here, most locals are used to having foreigners around, and hearing English being spoken on the tram is quite common. My two Czech roommates that I found on a flat sharing page on Facebook are great, and sitting at a bar and speaking English with a friend usually prompts friendly introductions and inquiries as to our nationality (being from San Diego, this is usually followed by an exclamation of 'Why would you leave there?!). As the capital city, there is opportunity to meet people from all around the world in Prague.

It's incredibly easy to move around the city. There is an underground metro system as well as busy tram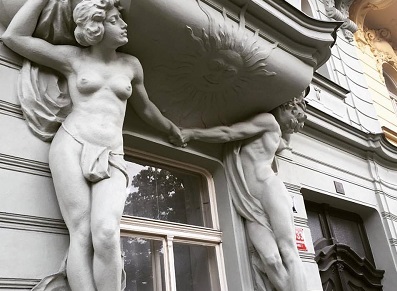 network and buses. To get around to my different schools, I often take a combination of metro and tram or bus, but can walk to two popular tram stops just minutes from my apartment, and a central metro station is just 10 minutes walk away for further destinations. When I first arrived, I got myself a 3 month transit card that covers all of the zones in the city, and now have upgraded a full year's pass with an ID card that only cost 3650 CZK (approximately $150). For visitors (or if your pass expires like mine did), it's 24 CZK for a 30 minute pass that covers all public transit (about $1), or 32CZK for 90 minutes (about $1.30), with options for 24 hour or 3 day passes as well. You can explore the city's public transportation website here. It's the kind of busy, urban city that makes having a car more trouble than it's worth, and everything is accessible by metro, tram or bus. Some of my jobs or favorite hang out spots are walking distance as well- the center of the city is just a short 30 minute walk from my apartment.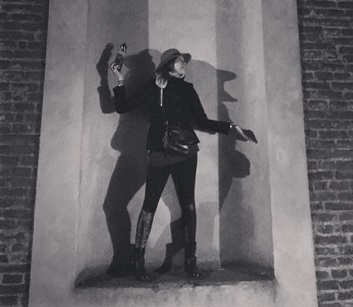 Housing is affordable and there are a lot of options and cool neighborhoods. With a ton of foreigners coming and going all year round, it's easy to find new listings every day for all types of accommodation. Flat sharing is quite common, especially with other teachers or expats, but finding a Czech roommate is also quite likely. I am very glad to live with locals- I answer their English questions and automatically serve as a resource for conversation, and they have helped me navigate all sorts of 'living abroad' issues. I learned how to properly pronounce my neighborhood, my street name, and other key Czech words thanks to them- they also help with common living issues such as how to recycle, how to navigate the post offices, and have recommended my private lessons to their friends and colleagues. The cost of rent is quite low compared to my last home of San Diego- expect to pay between 8,000 - 12,000CZK for a really nice flat share or a studio in a central part of the city ($350-500).
The kind of jobs that are available also have a lot of variety. The market for English teachers is booming and while September and January are peak hiring months, there are jobs available throughout the semester.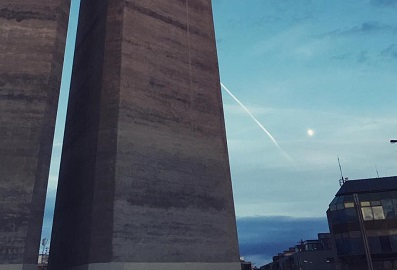 Additionally, private clients are quite easy to find all year through teaching websites or word of mouth (I've found all of my private lessons, which now total 5 students with either once or twice a week lessons, through word of mouth). One thing that I did not expect coming is the way work is fairly spread out. Teachers often find themselves traveling to visit many clients a day, or between several schools each week, myself included. Travel time can get quite extensive, up to an hour each way, and is often not taken into consideration. I have gathered that it is almost a rite of passage for new teachers to take positions traveling all around the city when they first arrive, and after getting some experience under their belts are then able to find the steady jobs at one location with guaranteed hours.
As I referred to in my first article about arriving and adjusting to life in Prague (read it here), the initial move to Prague was a big challenge. Looking back now I realize that it would be unlikely not to be a wild experience at first to adjust to life in a new country- however, I'm thrilled that I decided to stick it out through the difficult weeks. I love living in Prague and don't see myself leaving any time soon!
Emma Grace is a recent graduate from California State University, San Marcos, with a major in Human Development. She recently moved to Prague and is keeping herself busy with work, playing guitar, and exploring the city. A consistent optimist, she is adjusting to living in a foreign country and thoroughly enjoying teaching, trying to drink all of the coffee in Prague, and being near international friends. For more on her experience in Prague, check out her article: Surviving vs. Thriving When You Arrive in Prague