By Doug Waxman
Note: This article was originally published on September 19, 2015. I has been updated and republished on March 30, 2017 for freshness & accuracy.
Looking to teach English in one of the most dynamic and beautiful nations in Latin America?
The Government of Colombia has recently announced a program to recruit Americans and other native English speakers to teach English in public schools throughout Colombia. This initiative provides a once-in-a-lifetime opportunity for native English speakers to immerse themselves in the heart of Latin America while making a meaningful contribution to local communities across this beautiful nation.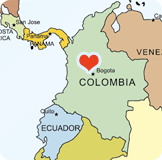 Twenty-five years ago, Colombia was synonymous with drug cartels and political strife. Today, however, it stands tall as a beautiful up-and-coming country with a fast-growing economy that also features amazing beaches, nightlife, and many fantastic cities to travel and teach.
Colombia also offers a perfect opportunity for English speakers to learn or master their Spanish skills. In fact, many consider the nation to be an ideal locale for studying Spanish as Colombians are known to speak a slower, most beautiful and purer form of Spanish compared to other Latin American countries.
These new public school programs for teaching English in Colombia represents a major initiative on the part of the Colombian government to make English language education accessible to all schoolchildren by 2020.
There are opportunities to work within Colombian public institutions and to provide instruction to students from disadvantaged backgrounds. Teaching in Colombian schools provides the chance of a lifetime to make a difference in the life of others. For many Colombians learning English represents their best chance to enhance their professional and educational opportunities.
Wondering how you can participate? International TEFL Academy enjoys relationships with the program, and all of our students and graduates will receive guidance and assistance throughout the process of applying becoming accepted by the program.
Teaching English in Colombia Program-at-a-Glance:
Free to apply!
The program offers placements in elementary, middle, and high schools, in addition to some universities.
1,500,000 Pesos (approximately $490USD) monthly stipend to cover living expenses
Teaching opportunities are available throughout Colombia
All participants attend 2-week orientation upon arrival in Bogota
For afirst-hand perspective on teaching English in Colombian public schools, check out:
Cali, Colombia English teaching Q&A with Sara McKinney
Program Dates
Next Ministry of Education Program Dates:
January 2018 – June/November 2018 — exact dates TBD – 11 month or 6 month contract
Next SENA Program Dates:
February 2018– June/December 2018 — exact dates TBD – 11 month or 5 month contract
Deadline to apply: TBD
Other Upcoming Program Dates for Both Programs: Summer 2018
SENA: June – December 2018
MEN: July – November 2018
Deadline to apply: TBD
Please note: positions are limited, and could fill before the listed deadlines.
Why do the start dates have different contract lengths?
All positions starting in January/February have the choice between a 11 month or a 5/6 month placement. Everyone starting after that will finish out the current school year. This is because funding for the program is confirmed each Fall, so while we 100% expect the program to be running far into the future, we cannot formally offer any contracts in 2018 until funding is confirmed – in Fall 2017. All teachers on the program will be contacted regarding extension into 2018 once funding has been confirmed in the Fall, and will have first dibs on spots on the program for 2018.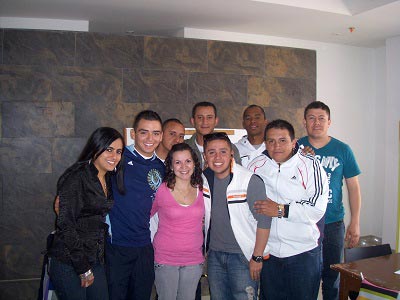 Eligibility
Bachelor's degree or 4-year equivalent
Citizenship from a native-English speaking nation (US, Canada, UK, Ireland, South Africa, Australia, New Zealand)
No criminal record
Ages 20-50
TEFL/TESOL Certification highly preferred
Is a TEFL Certification Required?
A TEFL certification is not technically required for acceptance into the program in Colombia, however, possessing a TEFL certificate will make your application far more competitive. Getting Certified through International TEFL Academy will also allow you to gain access to their job search resources and partner contacts for applying to the program. And, you will gain the skills you need work and teach effectively at the professional level.
A TEFL certification provides an internationally recognized qualification for teaching English as a foreign language and serves as evidence that you have received professional level training in skills like lesson planning, teaching methodology, and classroom management. You will also gain hands-on experience in a live classroom environment during your TEFL training.
International TEFL Academy enjoys relationships with the program and will provide resources and guidance for our TEFL course graduates to apply for the program if they meet the program requirements.
Some other factors to consider regarding the question of whether you should get a TEFL certification if you want to teach in the Public Schools Program for Teaching English in Colombia (or elsewhere for that matter);
The basic teaching skills you will gain in areas like classroom management, teaching methodology, and error correction will make your teaching experience far more rewarding and enjoyable.
Your students will respect you and will enjoy a far more rewarding educational experience if you possess the skills of a trained teacher.
Want to gain a recognized certification that will qualify you for job opportunities in up to 80 countries worldwide? A recognized TEFL certification will enable you to gain employment teaching English abroad almost anywhere in the world at any time. Also, graduates of International TEFL Academy enjoy lifetime access to worldwide job placement assistance.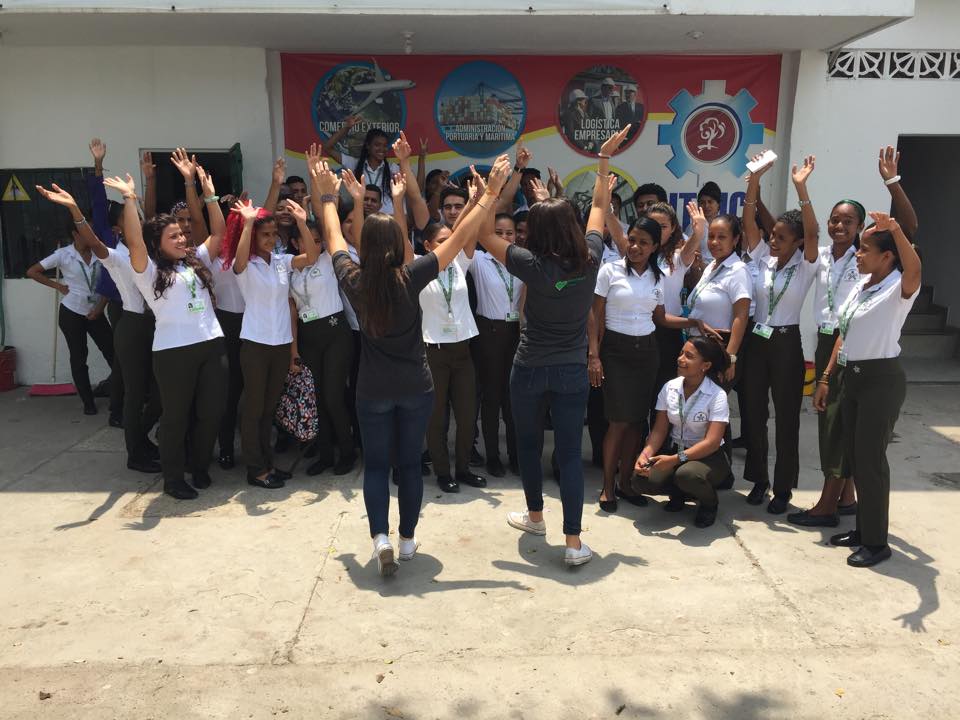 Features & Benefits
It is free to apply for the Teach English in Colombia Program. There will be a $400 deposit due once you have been accepted to the program and have accepted your placement location.
The non-refundable deposit will be returned to you after you complete the program and fulfill your contract. Those who complete the program will also receive an end of contract bonus.
What's Included?
Full-time volunteer teaching placement in Colombia
Monthly stipend* of 1,500,000 Pesos per month to cover rent and other expenses
End of semester completion bonuses for each semester worked (500,000 pesos)
Airport Pickup
Two-week kick-off orientation on arrival that includes meals and housing
Local support from program coordinators
24/7 access to Emergency Phone Line
Domestic flight/transportation from Bogota to placement city (not including extra baggage fees)
Accommodation during orientation and the first month of placement is included in shared rooms (most likely in a hostel). Housing is not provided after the first month, so the stipend is intended to cover rent as well.
Housing assistance provided by program coordinators
Access to Colombian national health insurance system
Not Included:
Flights to/from Colombia
Additional International Medical and Accident Insurance
Meals after orientation
Accommodation after the first six weeks of the program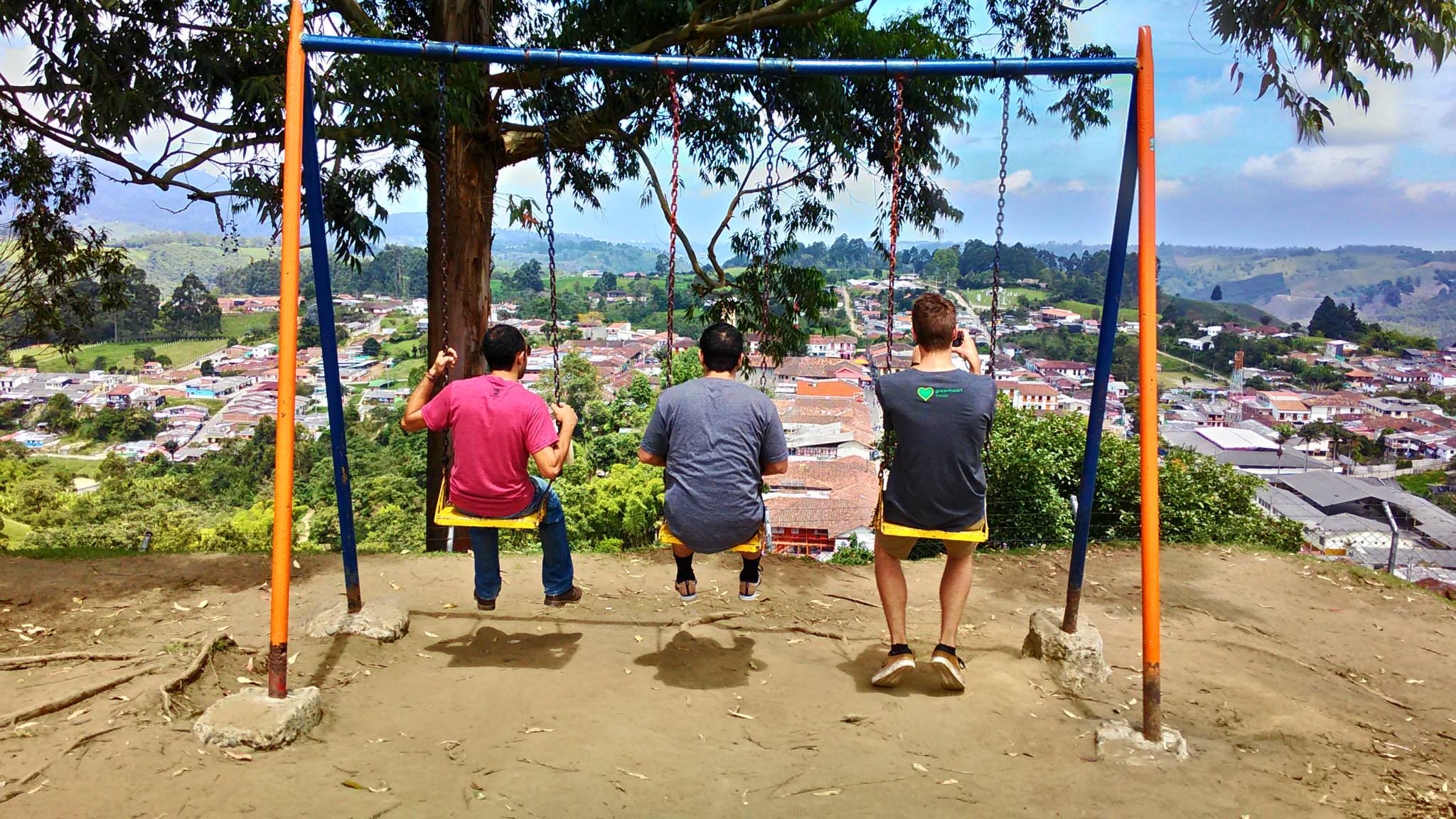 Arrival Orientation
Upon arrival, teachers will attend a two-week orientation in Bogota, followed by one-week orientation in their placement sites. Accommodations and meals will be included throughout the orientation.
Placements
Placements will be made all over Colombia in major cities, rural and smaller cities throughout the country. Applicants may request placement in their preferred cities or regions, but ultimately the program administrators will determine your placement locale.
Major cities where placements are available include Bogota, Cartagena, Medellin, Armenia, Pasto, Barranquilla, Cali, and Pereira, among others.
Types of Placement Opportunities:
Ministry of Education (High Schoolers)
SENA Centers (Adults, College Aged)
Colsubsidio (Elementary Schoolers)
Universidad Cooperativa (Adults, University)
Antioquia Parques (Teachers and the Communities)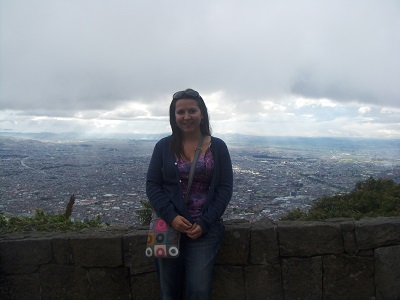 Accommodations
Teachers will receive assistance in finding their accommodation after their first month. During the first month, you will live in a hostel, to give you some time to get to know your city. This is included in the program fee.
Most teachers find an apartment with the other teachers in their city. Teachers will receive assistance finding housing from the regional program coordinators.
Application Process
Spaces are limited. Applicants will be screened and accepted on a first-come basis based on qualifications of each applicant. We recommend getting in contact with International TEFL Academy's Student Affairs Department after enrolling in your International TEFL Academy TEFL Course, and they can assist you with preparing and submitting your application and documents.
---

Want to get started & learn more about teaching English in Colombia and around the world?
Request a free brochure or call 773-634-9900 to speak with an expert advisor about all aspects of teaching English abroad, including TEFL certification, the hiring process, salaries, visas and more.
Read More: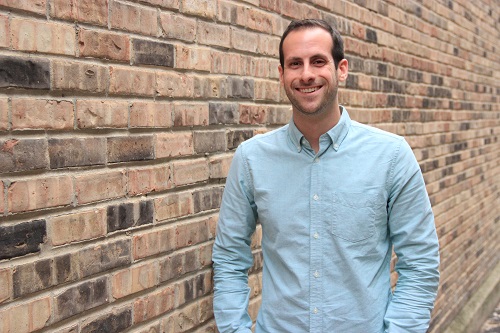 About the Author: Over the past 8 years ITA Advisor, Doug Waxman, has helped hundreds of people gain their TEFL certification and see the world through teaching English abroad. A native of St. Louis (and an avid Cardinals fan), Doug has worked, traveled, and studied extensively in Australia and Israel, and he recently returned from an extended trip in China, where met with language schools and caught up with International TEFL Academy alumni teaching throughout the region. Doug can often be found on the stages of Chicago's hottest bars and clubs playing guitar in the rock group, Band Called Catch.