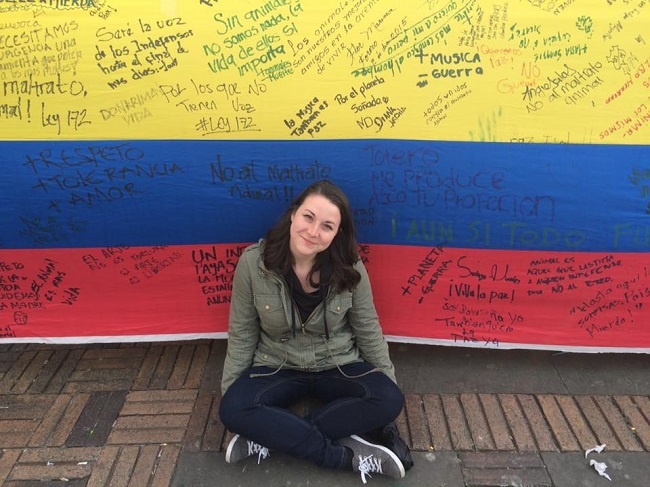 What is your citizenship?

United States

What city and state are you from?

Manchester, NH

How old are you?

24

What is your education level and background?

Bachelor's degree

Have you traveled abroad in the past?

Taught English abroad previously

If you have traveled abroad in the past, where have you been?
If you have studied abroad in the past, where did you study?

Valparaíso, Chile

What sparked your interest in going to teach English abroad?

During my semester abroad in Chile, I met a lot of other Americans who were living in Chile and working as English teachers. I've always had a passion for travel and wanted to begin traveling immediately after graduation. I saw teaching as a way to live my dream lifestyle.

What were some of your concerns before teaching abroad?

I was worried that I wouldn't be very good at teaching. I've always been more introverted and I worried that I would lack confidence. Luckily, I felt a lot better after taking the Online TEFL Course and doing the required practicum. In the end, I had nothing to worry about! My students were amazing and I had a ton of fun in the classroom.

What did your friends and family think about you moving and teaching abroad?

I come from a very tight-knit family, but my parents have always been unconditionally supportive of me. Of course, they miss me, but they're proud of me and are happy that I'm living my life how I want to.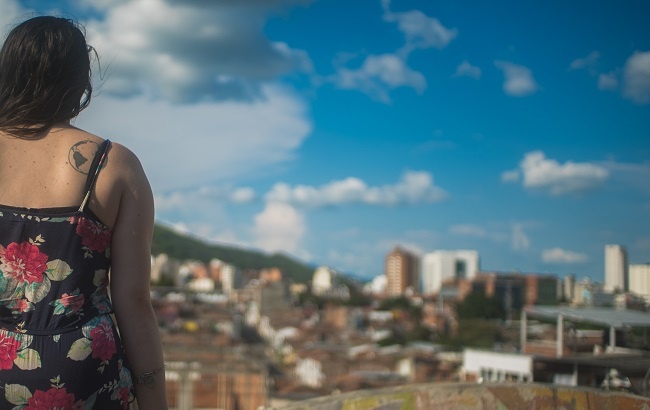 TEFL CLASS INFORMATION
Why did you decide to get TEFL certified and choose International TEFL Academy?

I decided to get TEFL certified so that I would have more options while I was looking for a job and also so that I would have some experience under my belt before going abroad. After doing some research, I settled on International TEFL Academy because it had fantastic reviews. I found the alumni resources (like the Facebook pages) to be super helpful, and I felt that it would prepare me best for my time abroad!

Which TEFL certification course did you take?

Online TEFL Course

How did you like the course?

I really liked the course! I was a full-time student in my last semester of college, so it was really helpful to take a class that was so flexible. The professor provided helpful, constructive feedback, and I was able to interact with my classmates. I also loved the flexibility of the practicum. I ended up doing mine at a local community center and the students were AMAZING.

How has your TEFL training helped you in your current teaching position?

My TEFL training helped prepare me for the cultural differences and also how to change my teaching style based on the class. I teach business professionals, children, military officers, military cadets, and teenagers, so there's quite a range of class environments! It's been super helpful to be able to use what I learned in the course to make my classes more engaging.

Which city and country did you decide to teach English in and why?

I chose to teach English in Colombia in the cities of Bogotá & Cali. I've always felt a connection with Latin America. After living in Chile, I knew the next country I wanted to see was Colombia! While I really wanted to teach in Medellín, it was difficult to find work and I ended up getting placed in Bogotá. After four months, I had the opportunity to move to Cali, Colombia. Long story short, I fell in love with it, and I've been here ever since!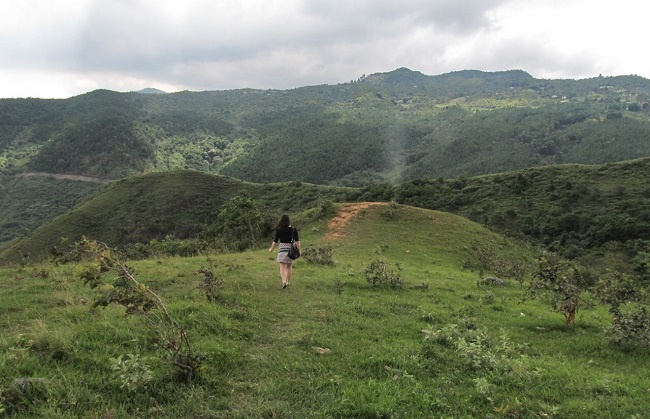 How long have you been in this country and how long do you plan to stay?

I've currently been here for a year and a half. I plan to go on a long-term backpacking trip later this year so, unfortunately, I'll have to say goodbye to Colombia for now.

What school, company, or program are you working for?

Berlitz

During which months does your school typically hire?

Year round

Did you secure this position in advance of arriving?

Yes

How did you interview for this position?

Skype/Phone Interview

What kind of Visa did you enter on?

Tourist Visa

Please explain the visa process that you went through.

I entered Colombia on a tourist visa since it's faster to process a work visa in Bogotá than through a consulate in the United States. Within the first week, my company gave me all the visa paperwork and scheduled me an appointment with the visa office. I went in the morning and less than an hour later I left with my visa. It was good for one year, but other people I know got one for three years.

What are the qualifications that your school requires for teachers? Please check all that apply

- Bachelor's degree
- TEFL Certification

What is the best way to apply?

Email
Tell us about your English teaching job!

Type of school/students: My job changed significantly when I moved to Cali, but since I live in Cali now, I'll focus on that. First of all, Berlitz is an institute, so most of the students are business professionals, children, or companies. Berlitz also has contracts with various branches of the Colombian military.

Hours per week: I work a maximum of 40 hours per week. I receive my schedule the night before and can be scheduled anytime between 6 AM and 9 PM.

Pay: The pay is around $24.000 COP (as of 2018, around $8) per hour.

Ability to save: I'm not able to save money, but I make enough to live comfortably. I would be able to save money if I picked up extra teaching jobs on the side.

Vacation time: I believe I earn around 10 days of paid vacation time per year. Sometimes, like in December, vacations get approved right away but other times, it's nearly impossible to get them approved.

If you plan on teaching in Colombia, I would search for a private high school. You'll receive better pay and work more reasonable hours.

How did you find somewhere to live and what is it like? Do you have roommates?

My company helped me find housing. I ended up living in a shared apartment with seven other people in Bogotá, but it was a good living situation. In Cali, they placed me in an expensive room in a house. I wasn't able to use the kitchen, and it was in a weird neighborhood. I found my own place via Facebook after the first month. I lived alone.

COUNTRY INFORMATION - FUN!

Please explain the cultural aspects, public transportation, nightlife, social activities, food, expat community, dating scene, travel opportunities, etc...

Cultural aspects: Colombia is a diverse and vibrant country. The main difference is that people are much more open and friendly here. You'll notice that there are a lot more conversations and a greater respect for personal relationships.

Public transportation: The public transportation varies by city. Medellín has a great metro. Bogotá has an efficient bus system, but it's impossibly crowded during peak hours. Cali's bus system is less crowded, but the schedule is unpredictable.

Nightlife: The nightlife in Cali is great! It's the salsa dancing capital of the world so people love staying out until sunrise! Uber is cheap so it's easy to get to and from the bars and clubs at any time.

Social activities are lacking a bit. I've found some yoga classes and other events. There are also some annual festivals that are a lot of fun-like the Feria de Cali!

Expat community: The expat community isn't too large, but it's definitely a great opportunity to get to know the local culture more! In San Antonio, you can find more foreigners and get to know some expats too.

Dating scene: Colombian men, in general, are difficult to trust, but they're very outgoing. I've had good experiences overall, but machismo is definitely something you need to watch out for because it's such a deep part of the culture.

Travel opportunities: There are SO MANY places to visit in Colombia! There's the Pacific coast, the Caribbean coast, the Coffee Region, the area surrounding Bogotá, Amazonas, and more!

Colombia is a fantastic country with amazing people. Don't let its bad reputation scare you away. It's quickly changing and is much safer than the Colombia of the past!

COUNTRY INFORMATION - MONEY
What are your monthly expenses?

Rent/Utilities: $500.000 COP (around $180 USD/month)
Food: $400.000 COP (around $144 USD/month)
Social activities: $300.000 COP (around $108 USD/month)
Transportation: $60.000 COP (around $21 USD/month)
Phone: $40.000 COP (around $14 USD/month)
Travel: $300.000 COP (around $108 USD/month)

How would you describe your standard of living?

I live pretty comfortably here. I live alone and my apartment is in a nice neighborhood. I'm able to afford a gym membership and to go to yoga class. I also have enough money to splurge on the food I like to eat.

In your opinion, how much does someone need to earn in order to live comfortably?

I would say around $2.000.000 COP (around $720 USD) per month.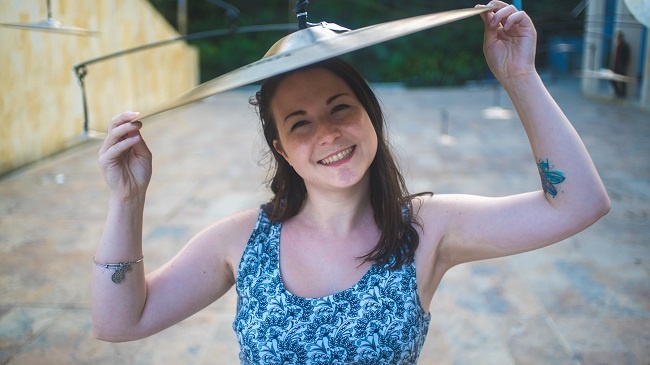 ADVICE FOR PROSPECTIVE ENGLISH TEACHERS
What advice would you give someone planning or considering teaching abroad? Would you recommend teaching in your country?

I would say go for it! It will be an amazing experience that you'll never forget. Colombia is a fantastic place to start because the students are incredibly friendly and the culture is unique.