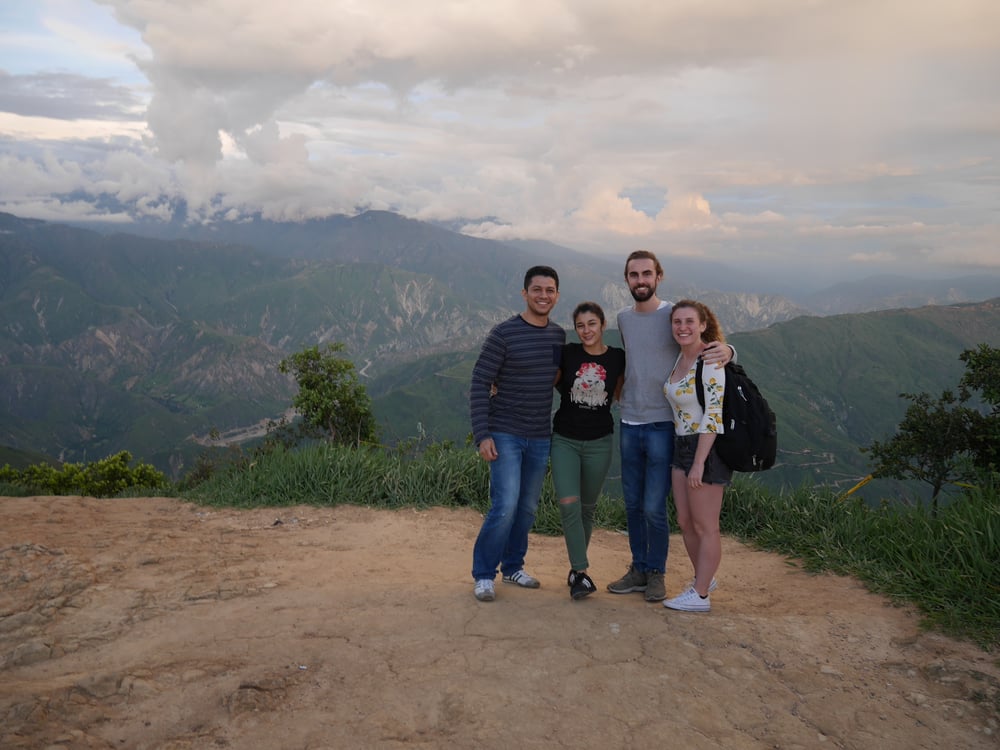 By Rebecca Sirull

One of the best parts of teaching abroad is the opportunity to meet interesting people. Being in a new country always makes me feel more open to other new experiences, and I'm much more likely to strike up conversation with a stranger than when I'm back in the US. Most other expats I've met tend to have the same mentality, so it's incredibly easy to connect with people from all over the world when you're living in a new place.
I've now taught English in two countries and had very different experiences as far as meeting expats and locals. At my first school in Arequipa, Peru, there was a large international staff of fellow teachers who were very friendly and eager to explore our new city together. It almost felt like my freshman year of college, as everyone was looking to make new friends, and I never had to go very far for someone to hang out with.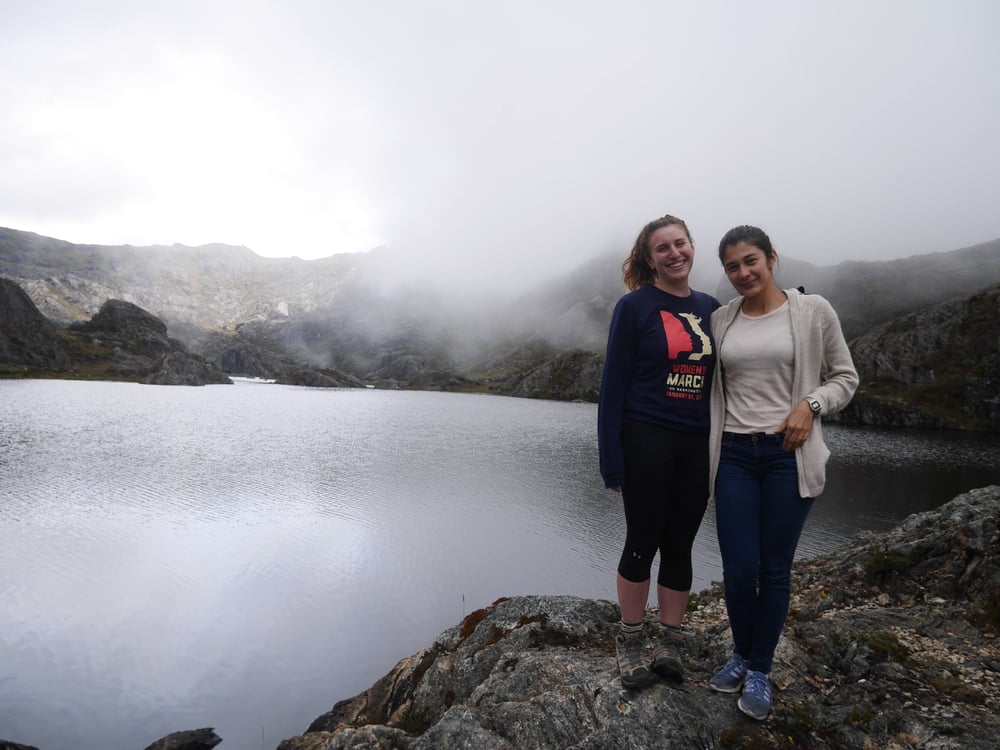 Now, living in Bucaramanga, Colombia, I work at a much smaller school and have had to get a bit more creative to make friends. I've pushed myself out of my comfort zone and made a real effort to meet more locals, rather than only other expats. I ended up in some incredible experiences and unexpected friendships that I never would have had without putting in a bit of effort. Here are some of the ways I've met my friends here in Bucaramanga:

At School
My school is relatively small with about ten teachers in total and only two other native English speakers. Because of this, we've all gotten to know each other pretty well, especially since some of the Colombian teachers are originally from other cities and didn't know many people in Bucaramanga when they first arrived. Our school has also organized some events like a St. Patrick's Day party and a gift swap for the Colombian "Love and Friendship" Day. From all the time we spend together, we've become expert Spanglish speakers and pros at explaining our own weird local traditions and slang words.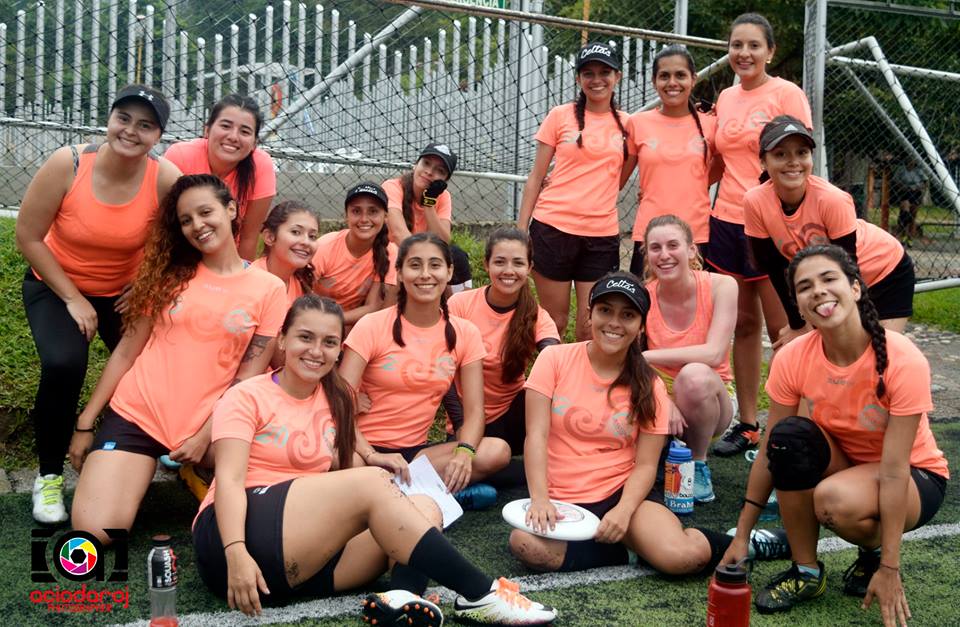 Playing Sports
Of course, futbol aka soccer is the most popular sport in Colombia, and you can make plenty of friends (or enemies) watching a game at a neighborhood bar or restaurant. There are also lots of pick-up games around the city with newcomers welcome.
Personally I have embarrassingly little knowledge of soccer, but I did play ultimate frisbee in college. Lucky for me, Colombia has a HUGE ultimate community and I quickly found a team to play on here in Bucaramanga. We've traveled to tournaments in other cities and hosted some of our own, where I've met tons of people from around Colombia and Venezuela.
I've also gotten involved in a running club, which has group training sessions and participates in races every month or so. It's a great way to see more of the city while also meeting people who are friendly and encouraging.
Private Students
Long hours of one-on-one studying and conversation can help you get to know someone really well, really fast. Many students who want a native English-speaking teacher are mostly looking for conversational practice so you'll end up sharing all kinds of personal information. I've gotten into tons of interesting discussions with my private students, including everything from our families and careers to religion and politics. Now, some of my former students have become my closest friends in Bucaramanga and we continue to meet up even after finishing formal classes.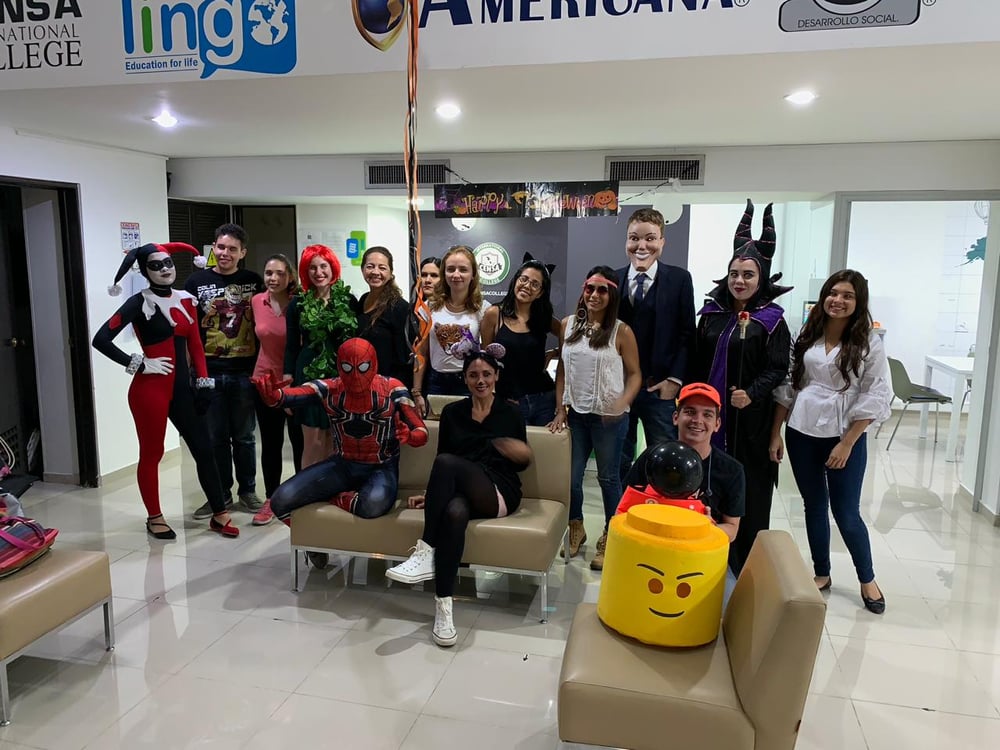 Facebook Groups
There isn't an enormous expat community in Bucaramanga, but it's very easy to find through a recently-created Facebook group. People will periodically post about meet-up events as well as questions and advice. We had an expat thanksgiving potluck (which I unfortunately couldn't attend), and I've also connected with individuals through the group.
It's also possible to meet people through one of the many general Colombia Facebook groups. Especially if you plan on visiting other parts of the country while you're here, you can always find a travel buddy online.
Out and About
Colombianos are super friendly and will start up a conversation with you anywhere and everywhere. Whether I'm sitting in the park or going out for an ice cream, I'll usually end up chatting with someone. Not only is it a great way to practice my Spanish, but it also makes me feel right at home and always welcome here.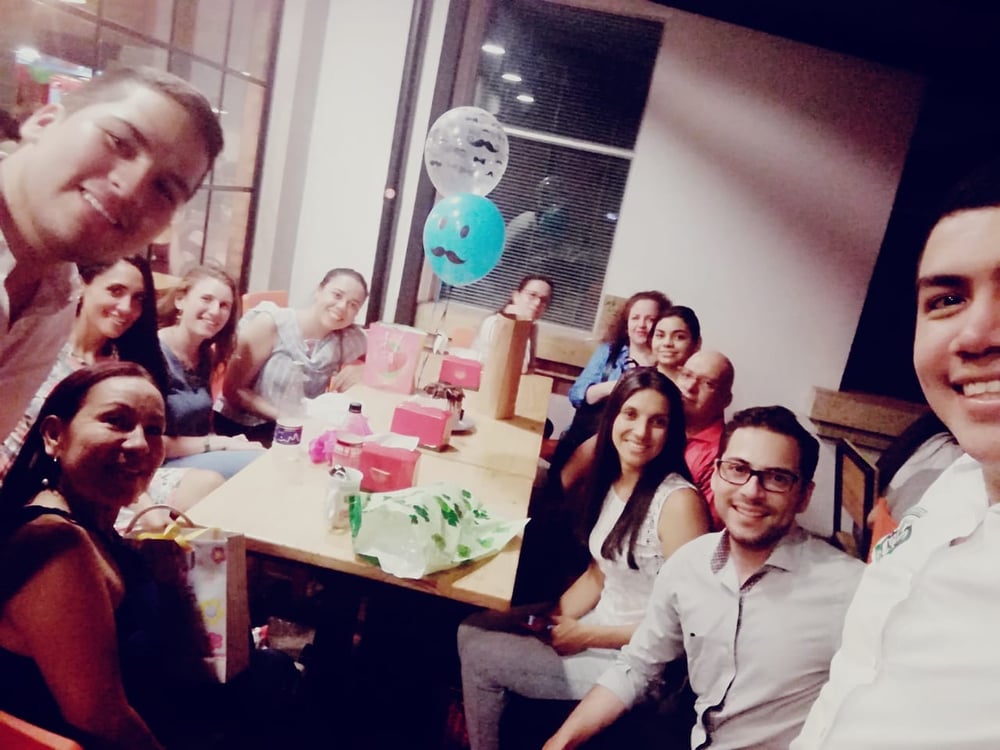 Never one for 5-year plans, Rebecca graduated with a communications degree and no idea what to do with it (or rather, too many ideas what to do with it). A month after throwing her cap in the air, she boarded a plane to begin teaching in Peru, and later Colombia. Read more about Rebecca.