By: Chelseigh Robinson
To say that teaching abroad changed my life would be a huge understatement. I think that it has become the single largest determining factor as to how I'm going to live my life and what kind of person I am going to be. For a long time, I wanted to travel. I never understood why more people didn't take advantage of the opportunities we have in this day and age to travel and live in another country. I studied abroad in Edinburgh, Scotland, while earning my degree, which is the place where I decided that I definitely wanted to live overseas. However, at that time, I was unsure of a practical way to do it. When I began to research ways to do this, I found International TEFL Academy. I decided to take the jump and signed up for their online course so I could finish my degree and my certification at the same time. After I got married, I flew to China and have loved life ever since.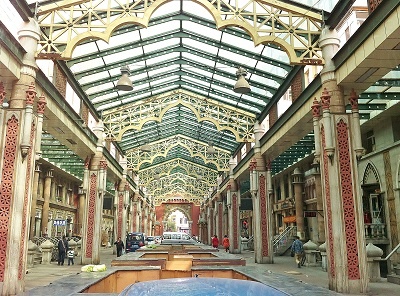 So much of this experience since then has changed my life. It didn't take long before I realized that I had found a group of people that share my own values. Sure, in America some people do, but China is very different. They value relationships more than anything just like I do. I have always believed that life is far more important than anything else, so when it comes down to spending a lot of money, time, and energy to do something extra for my school, I am more than pleased to do it because it strengthens the relationship. If I am very ill, my boss doesn't get angry that I can't come in or tell me that I've had too much time off. They really do care about us. I also admire the steps the government takes to make sure their people are taken care of.

China isn't rich, but everyone can afford food and a safe place to live because the government regulates it. The people aren't charged when they add extra lights in all the apartments to lower the rate of robbery. During the Chinese New Year, people set off the absolute loudest fireworks I've ever heard in my life at all hours of the night for the entire month of February, and no one complains because the celebration and joy with family is so important. To me, all this shows how much more they care about relationships and people, and this honestly makes me want to be better and spend a lot more time nurturing the relationships I have. For example, I am friends with my students outside of class. We joke; I make them food; they have given me some gifts to make me comfortable, such as hand warmers… The list goes on.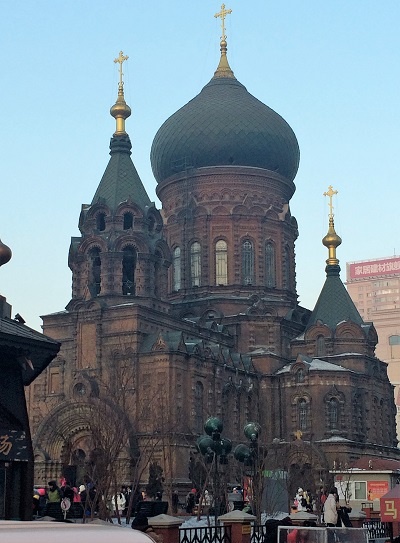 Now I would be lax if I didn't mention how the financial situation here changed my life. I love my job, yes, but I also get paid very well, and the cost of living is incredibly low. So this easily allows me to put money away into savings for emergencies and to save for a house when I move back to the states. Had I stayed in the states, I would likely be using all my money to pay for rent, utilities, and food. That is definitely isn't the case here! So while I can save lots of money for my future life, we can still travel and see the world. I don't know of many jobs where you can do that or have the time.
China also has changed me by making me more open minded. I moved here to know what it is like to live in another country and I have definitely found out. The longer I stay here, the better view I get of the rest of the world from another perspective, which I believe is very valuable. It helps me decide who I am, who I want to be, and what I believe is right and wrong. If you only have one perspective your whole life, you don't get this and are in danger of being biased in matters of life and politics.
I am also now open-minded in terms of food. China has some strange food, as I suppose any country does really. I'm far more likely to try it now though, because the things I have tried so far have actually been pretty good, including chicken feet, intestines, and various kinds of chunky seaweed. Because of this open-mindedness, I don't live in fear like many people do, wondering "what if this horrible thing happens?" I would never get to experience some of the best things in life, like living in China, if I let simple nerves get in the way of living.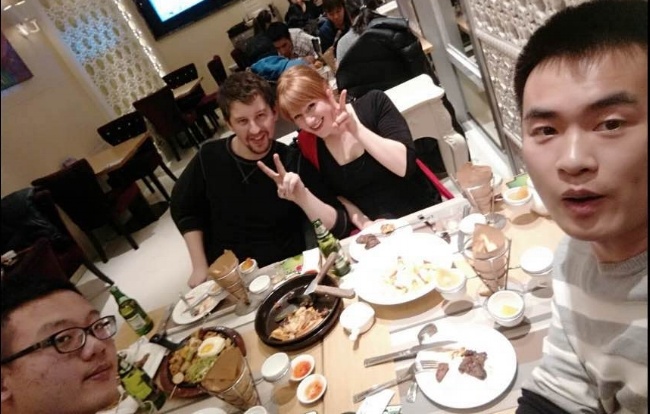 The most dramatic change that has occurred in me, however, is in respect to communication. Both through my teaching experience and the experience of trying to shop or get directions, my communication skills have improved drastically. I am much better at being clear and concise in my speaking and clear in my body language as well. This has been so useful for my teaching, and I feel much more confident in conversations because of this. I know all these effects will last for my life and I am so glad that I didn't let fear and uncertainty decide my life for me.
Chelseigh Robinson is a 25 year old East Tennessee State University graduate with a bachelor's degree in Music Education and Chemistry Education. After graduation, she moved with her husband and cat to China, where she teaches English, Science, and Math. She chose to study overseas and teach abroad because she wanted to travel and be able to support herself at the same time.
For more on Chelseigh's adventures teaching English in China, check out: