What is your citizenship?
United States

What city and state are you from?
Rosemount, MN

How old are you?
29

What is your education level and background?
Bachelor's degree
Have you traveled abroad in the past?
Some international travel with friends, family, business, etc.

If you have traveled abroad in the past, where have you been?
Peru, Nicaragua, Costa Rica, Cuba, Chile
If you have studied abroad in the past, where did you study?
Costa Rica

What sparked your interest in going to teach English abroad?
I actually started looking into teaching English abroad when I knew I was going to marry my husband, who is Chilean, and move to live with him in South America. I knew that teaching English was always in demand and wanted to prepare myself in this field by being certified.

What were some of your concerns before teaching abroad?
I was concerned about finding work that offered a well-rounded work-life balance. I was also a little concerned about making a decent pay that would allow us to save month to month.

What did your friends and family think about you moving and teaching abroad?
I am blessed to have such a supportive family! Of course they worry and miss me, but thankfully we have technology that keeps us together.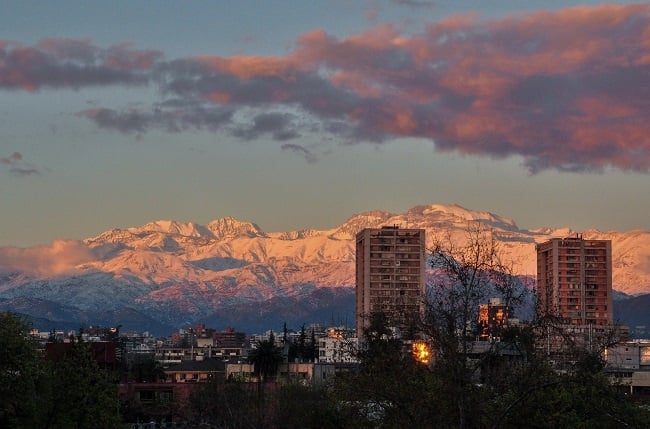 TEFL CLASS INFORMATION
Why did you decide to get TEFL certified and choose International TEFL Academy?
I knew that I would be teaching English in Chile, but I also knew I had never taught the language to another person before. Therefore, I wanted to be adequately trained, educated and certified. I choose International TEFL Academy because I found their website to be extremely resourceful, easy to navigate, and the advisers were very helpful and patient.
Which TEFL certification course did you take?
Online TEFL course

How did you like the course?
I thought the course material was very informative and interesting to read and learn from. In addition to the weekly material, there were also more resources available which I really liked, the more the merrier!

How has your TEFL training helped you in your current teaching position?
With no prior knowledge to teaching, this training was very beneficial. I am more aware of how to plan for lessons and to make it engaging and age appropriate.

Which city and country did you decide to teach English in and why?
I decided to teach English in Chile in the city of Santiago. Instead of searching for a country to teach in and move to, the country found me! Chile is where my husband lives so I moved here after we got married.
How long have you been in this country and how long do you plan to stay?
I have been in Santiago since August 2016 and plan to stay as long as we feel it is right.

What school, company, or program are you working for?
I currently provide private English classes.

During which months does your school typically hire?
Schools hire in February/March and July/August.

Did you secure this position in advance of arriving?
No

How did you interview for this position?
I work independently

What kind of Visa did you enter on?
Tourist visa

Please explain the visa process that you went through.
My visa process is probably different than most cases. Upon arriving (on a tourist visa), I went to the immigration office and applied for a spousal visa. I had to pay a tax and a work permit. Then after waiting about seven months, the immigration office approved all documents and the one year temporary visa. Unfortunately the process is very long, so you do need to be patient!

What are the qualifications that your school requires for teachers? Please check all that apply
- TEFL Certification
- Native English speaker
- Many places I see request a native English Speaker. Some require TEFL Certification and a degree as well. The more established the school or company, the more requirements and experience are desired.

What is the best way to apply?
Apply online
Tell us about your English teaching job!
As a private English teacher, these variables change.

- Hours: late afternoons to evenings (most students are available after school or work).
- Pay: I charge around USD $15.00 per hour
- Save: Luckily with my husband who works full time, we save all the added income from English classes.
- Students: My students range from 9 years old to mid 30's.
- Vacation time: Chile has many holidays; students are on winter vacation two weeks in July and summer vacation from December-March.

How did you find somewhere to live and what is it like? Do you have roommates?
My husband found an apartment in a quiet neighborhood before I arrived here. There are several Facebook pages for housing or finding a roommate in Santiago. Many apartments are very small with limited storage/closets, so you need to have an open mind of what to expect.

On a scale of 1 - 10 please rate your experience with this school.
7
COUNTRY INFORMATION - FUN!

Please explain the cultural aspects, public transportation, nightlife, social activities, food, expat community, dating scene, travel opportunities, etc...
Santiago is full of life and has so many beautiful aspects. There are so many things to do and experience, so plan wisely! There are all kinds of day trips or weekend trips you can book. Within about two hours by bus, you will arrive at the West coast and can visit Valparaiso and Vina del Mar, which are known for their unique buildings, graffiti, bright colors, and the beach. Or take a trip to the Andes Mountains and go horseback riding, trekking, or relax in the natural hot springs.
Stay in Santiago and go to one of their several parks around the city where you will find kids playing soccer, music festivities, and of course eating empanadas. You can climb the highest hill (Cerro San Cristobal) and take in the view of the mountains surrounding the city.
Public transportation: The metro system is well established and reliable for most people. You purchase a BIP card and put money on it, then scan it to enter the subway. No need to worry about having extra coins in your pocket! The bus system is also very common and you use your BIP card. Unlike in the past, if you are traveling and have to use the subway and then a bus to get to your destination, you only pay once (as long as you are going in the same direction). There are several combinations between using buses and the subway without being charged repeatedly. Taxis and collective cabs are common. Uber is becoming more popular as well.
Food: If you want to experience traditional Chilean food, you must come in September when they celebrate their independence. They have week long festivities, that of course revolve around food! I have never been to a country that puts avocado, tomato, and mayonnaise on so many things! In general, I find the quality/quantity of the food to be more expensive than other Latin countries.
COUNTRY INFORMATION - MONEY
What are your monthly expenses?
I live in an apartment with two bedrooms, one bathroom, living/dining room, kitchen and patio with my husband.
Rent/utilities: 290.000 + 108.000 CLP (~ $615 USD)
Food: 130.000 CLP (~ $200 USD) for two people.
Transportation: Metro/Bus costs about $10.000 CLP/week (~ $150 USD/week to and from work)
Cell phone: 5.000 CLP/mo (~ $8 USD) I have a Chilean phone and pay for a basic calling/texting/internet plan. I mainly use whatsapp as a free text messaging service.
Social activities/dining out: Usually around $200 USD

How would you describe your standard of living?
Simple, yet comfortable

In your opinion, how much does someone need to earn in order to live comfortably?
If you earn between $900-$1200 USD, I think you can live comfortably on your own. If you plan on traveling all the time or dining out several times, you will need to save more before arriving, or find additional work.

ADVICE FOR PROSPECTIVE ENGLISH TEACHERS
What advice would you give someone planning or considering teaching abroad? Would you recommend teaching in your country?
My advice is to put a list together of the things you absolutely want to accomplish and experience and a list of the things you are comfortable compromising with. Do your research in advance and ask questions! I would recommend teaching in Chile if you are not stressing over making ends meet financially. Chile is advancing rapidly in South America which creates a lot of English teaching opportunities.