By: Camille Gix
Spanish. There is my list of similarities between Ecuador and Chile, and even that is debatable with the drastic change in accent. After living in Ecuador for nearly eight months teaching English, I figured the move to Chile wouldn't be that different. I thought, "Hey! Same language, same continent, same culture right?" Wrong.
Ecuador, named for its location in the middle of the earth, is relatively warm, year-round, especially where I lived, in a small town near to the coast. Humid and hot, with a lively culture mixed with a native flair, Ecuador is what you would expect of a South American country. With a slow, smooth and song-like Spanish, learning the language was a wonderful experience. People in Ecuador are warm, family-oriented, and life in general in slower and much more relaxed than that of the United States.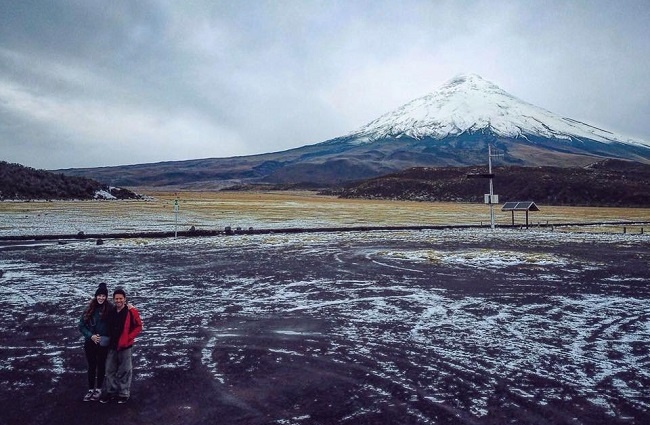 Chile is another story, especially in the capital city of Santiago, where I reside. Life is fast – the city often receiving the nickname "Sanhattan." Being one of the most major trading and business hubs in Latin America, the economy is strong, and activity is high. Santiago has all of the trademarks of a metropolitan city: tall skyscrapers, people walking around in business formal attire, massive traffic jams and the newest, most active metro system in the region. And not only is life faster, so is the Spanish.
Along with the cultural differences came professional differences as well. My new job in Chile is targeted towards working with business professionals. Clients who work in an ever-developing country need to be more internationally savvy to keep up with the growing economy. That is where English comes in.
In Ecuador, I was teaching three school days a week with an age range of 3-12, focusing on basic vocabulary and language. Now, I teach adults with new beginner levels to near bilingual speakers. Classes are small and focused and my teaching experience has grown rapidly with this exciting new demographic. This has been incredible, as working with more advanced adults; I get to have interesting discussions about current events every day while I work.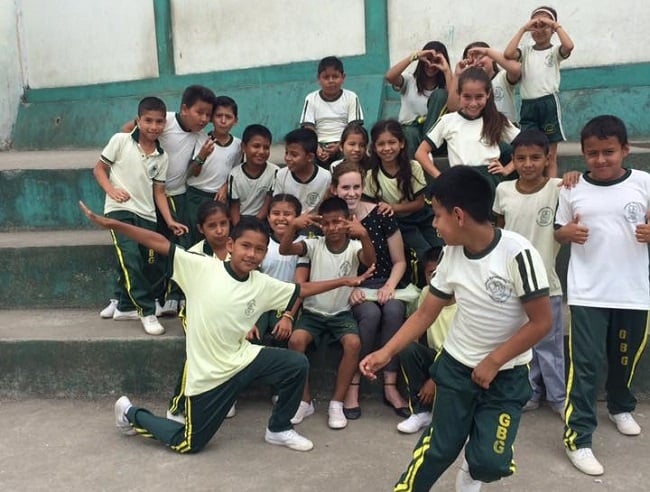 Luckily, as a person who adores working with little ones, the company I teach for, Beyond English, also has a presence in public schools in the outer parts of the city. I have had the opportunity to continue working with a couple of groups of first and second-grade students on the basics of English. This experience has been especially enriching, as I have gotten to build on the experience I had in Ecuador, critically think about what went well and what could have been better, and apply that to my efforts here.
So, my experience has allowed me to work, both with a new demographic and continue growing with the one I started with.
One thing that never changes with the opportunity to live and teach abroad is the travel. Moving to another country on the same continent allowed me to travel by bus. I got to see the beautiful Ecuadorian countryside, the stunning Andes mountain range, the arid Peruvian desert and the scenic Chilean coast, over the course of a week of heading south. Planes certainly allow for the exploration of the world, but I would definitely recommend to anyone that asks, to travel a long distance by bus at least once. It gives the individual an opportunity to see the secrets and hidden gems of this planet.
Ecuador and Chile are both relatively small countries with massive biodiversity. While living in Ecuador, I had the opportunity to explore the dozens of volcanoes that line the center of the country. I visited the warm Pacific beaches. I met native peoples descending from the mighty Inca. Not to mention, I got to see the famous Blue-Footed Booby, on a small island off of the coast.
Since moving to Chile, I have traveled to the beautifully painted port city, Valparaiso. I have sipped wine in an old vineyard in the Santiago Valley. I have cycled through the Atacama Desert and trekked in Torres del Paine.
Both of the countries I have had the opportunity to live in whilst teaching abroad have given me a vast knowledge of the world, the Spanish language, teaching, and myself. These two magnificent, picturesque and very different countries have expanded my horizons and allowed me to reflect. Latin America is an undiscovered jewel on earth and anyone hoping to live abroad should consider immersing themselves in the beautiful landscape and culture.
Camille Gix is from Seattle, Washington and a recent graduate with a degree in Public Health. Immediately after she graduated, she moved to Ecuador, got TEFL certified and taught children for 7 months before picking up and heading south to Chile.