By: Alina Randall
"My husband and I have decided to move to South America," I said, as I explained to my former boss about nine months ago why I could no longer work as a civil engineer. Luckily, my boss was very understanding and agreed that would be a great place for us. After my husband and I completed the International TEFL Academy online TEFL Class (Teach English as a Foreign Language) certification course, we boarded a plane to La Paz, Bolivia, to begin a life of traveling and teaching in South America. After visiting the Salt Flats of Bolivia, Lake Titicaca, and Machu Picchu, we started teaching English in Arequipa, Peru.
Because we had worked for over six years as civil engineers in Chicago, Illinois, we had a savings account to help us begin our life of travel. Not all teachers leave a high paying profession like us, but I would highly recommend saving as much money as you can before you leave home, so you can afford to travel in your new country. Many teachers that we have met in South America haven't seen much outside their school, and that is why I'm going to give you some suggestions to help get you out the door without breaking the bank.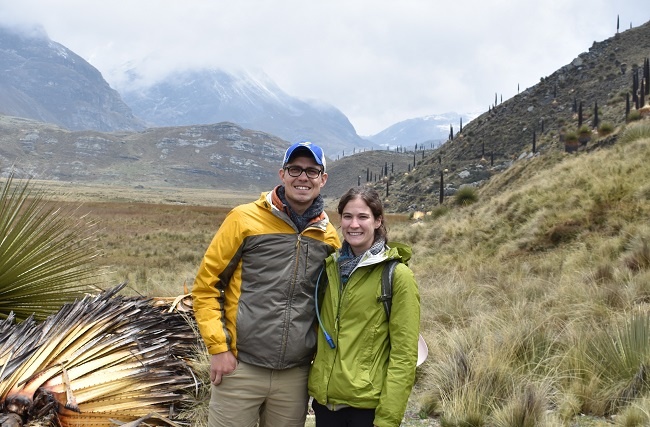 1. Make a Plan
Try to go somewhere new at least once a month, if your teaching schedule allows, and set your budget to accommodate that. Figure out your income and expenses and how much you can dedicate to a travel fund and stay on budget. Beers at your house with other teachers are much cheaper than going to a bar. Of course, eating at home is cheaper than a restaurant as long as you don't splurge on non-local products. The local markets are usually a great deal, especially once the vendors get to know you. On your planned travel day, even if you're exhausted by classes and lesson planning, try to stick to your plan and get out of the house. Often, once you're out and about, you'll get a second wind and you will feel refreshed to see something new.
2. Small Trips are OKAY (& a Great Way to Get Your Feet Wet)
Especially if you're on a tight budget, a day trip or walk to a new part of town can be a great option. One day in Arequipa, I walked with a few teachers around the city stopping at several miradors (view points) along the way. It was a great way to get some walking in and see new areas of town. We also planned a day trip to a town an hour away and hiked across desert landscape to a canyon with a waterfall. It was a great experience for only a few dollars (bus fare). Ask your students, fellow teachers, your boss, your landlord, even the ladies at the market for new places to visit. If you're lucky, they'll introduce you to a friend who has a free bed available and can give you an insider tour. We were lucky in Arequipa as our landlord knew about all the events in town and even invited us to a bull fight. It was such a unique experience that many teachers didn't even know about.


3. Travel & Eat Cheap
We visited many places on the coast and ate ceviche for lunch and a picnic from the supermarket of crackers, ham, and cheese for dinner. Choose one meal a day to try the local cuisine at restaurants and find a hostel with a kitchen for the rest. When we traveled through Huaraz, Peru, we always packed a sandwich and fruit for lunch, even when we traveled with a tour group. Sometimes the supermarket will have prepared sandwiches or even a counter of cooked meats and salads for purchase. Once, we even found empanadas at a grocery store in Arica, Chile, that just needed to be heated. For more budget-friendly travel tips, check out 5 Tips for Budget Travel in Latin America.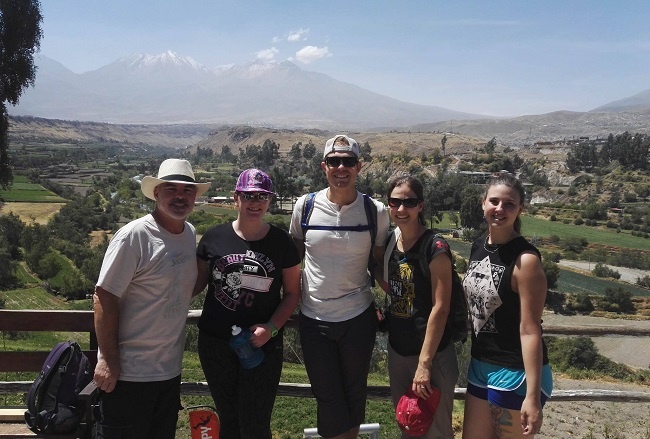 4. Take the Bus
We've also slept on many overnight buses to save on travel time and lodging cost. In South America, the buses are much cheaper than airplanes and usually travel to more places. During our time here, we have taken overnight buses whenever possible. For example, in Bolivia after our three-day tour of the Salt Flats, we caught a bus out of Uyuni to La Paz. The bus left around 10 pm and arrived at 6 am. We bought the nicer seats to try and sleep comfortably and received a small meal when we boarded. Many hostels in South America have no trouble giving you your room if it is ready at 6 am, and they usually don't charge you for that night. We slept many nights on buses while traveling in Bolivia and Peru – we often paid a little more for the best seats – and were never charged for arriving early at our hostel.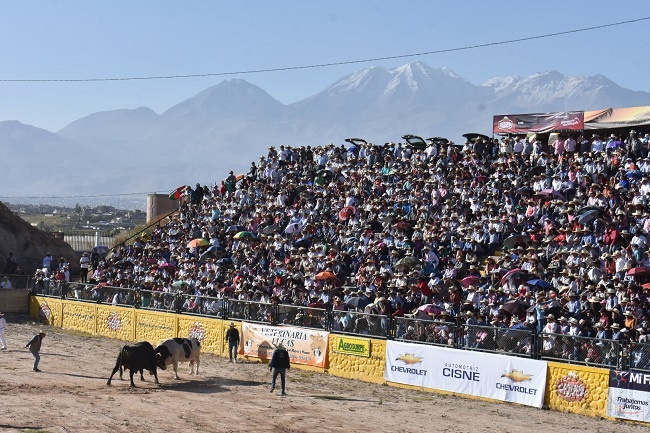 My husband and I were very lucky and were able to visit many places during our six months in Peru. We slept on a lot of buses and cooked at home a lot to help make this happen. During the month we always had a spreadsheet to track our expenses and try to save for the quick trips to Mollendo and Cotahuasi Canyon as well as the longer trips to Paracas and Huaraz. We are now living and working in Ecuador and have another spreadsheet tracking our expenses in hopes of seeing everything from the coast to the jungle!
Alina Randall, 30, is currently living in Cuenca, Ecuador, after teaching for six months in Arequipa, Peru. She was working in Chicago as a civil engineer for nearly seven years before traveling with her husband to South America to teach English.