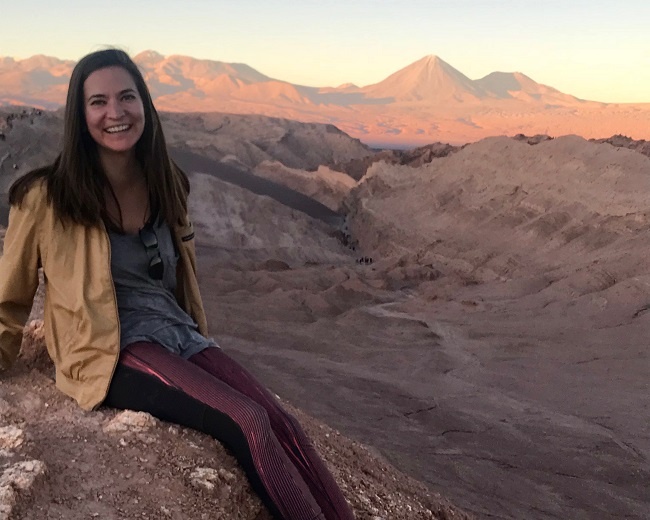 By: Sophia Skaff
I had my first teaching experience last year in Brazil. I was living in a city in the Northeast, called Aracaju, in the region Sergipe. I was placed there by the Fulbright program as an English Teaching Assistant at the Federal University of Sergipe. I held open conversation classes that students could attend. I had many students who were studying to be English Majors, as well as students from all disciplines like Engineering, Literature, Biology, etc. The levels were mixed as well, but overall most students who came weekly were in the A2 and B1 range. I presented topics that I thought would be relevant and interesting for them. I usually gave a short presentation and then opened up the class for discussion. It was a really interesting teaching experience. As I did not have a curriculum to follow, I was free to create and give my classes as I pleased. I spent nine months in Brazil, teaching, traveling and learning Portuguese.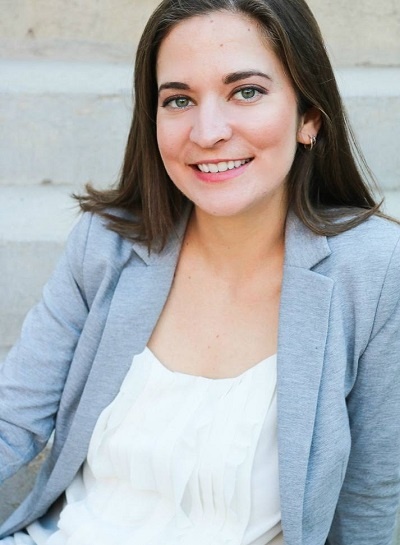 Overall, I had a wonderful experience and did not regret leaving a normal life and an office job back in Washington D.C. I really loved teaching and being able to interact daily with different people and cultures. Therefore, as soon as I returned home to the US, I immediately started looking for other opportunities to teach in South America. I wanted to stay in South America because there was so much more of the continent that I wanted to see and explore. The year before I had spent most of my time traveling in Brazil along with a two-week trip to Argentina. I also studied Spanish in university, so I definitely wanted to live in a Spanish speaking country. I also wanted to stay in South America over Europe (where I studied abroad) because I have found that there are far less foreigners here, so it is much easier to have an authentic experience, make friends with locals, practice the language, etc. Whereas, Granada, Spain, where I studied abroad for one year, was filled with other Americans and foreigners, I found myself speaking more English than Spanish and spending more time with other foreigners than with locals. Don't get me wrong, Europe and Spain are beautiful and wonderful places, but South America feels like a path less traveled.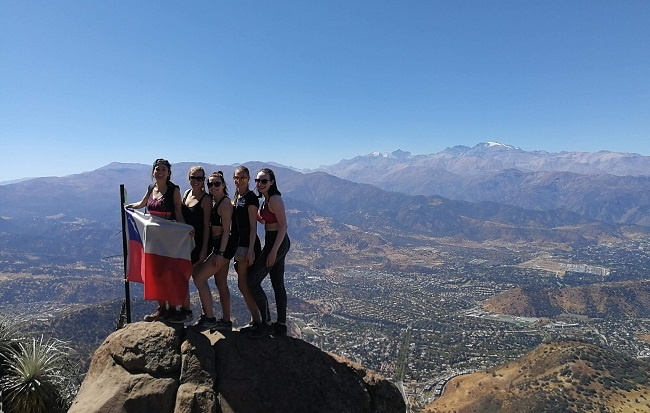 So, long story short, I found a volunteering opportunity in Chile with the English Opens Doors program, which is run by the Chilean Department of Education. I spent one semester teaching in a public elementary school in Calama, Chile. I taught English to 7th and 8th graders. The object of this program is to give students an opportunity to practice speaking English with native speakers. The structure of the program is to collaborate with the schools' English teachers and split the classes in half. So, I would teach one half of the class at a time (about 20 students) with a focus on speaking. And the other teacher would teach the other half whatever was in their normal curriculum and then, after 45 mins, we would switch, and I would see the other half of the class. For this reason, the program also aims to put volunteers in schools with large class sizes. I worked with about 400 different students, five groups of 7th graders and five groups of 8th graders.
This teaching experience was completely different from the one I had in Brazil but equally as challenging and rewarding. I was working with very basic levels of English. Most of the students had never spoken English in their classes before and struggled with even the most basic phrases. I also had to implement techniques for rewarding good behavior and discouraging bad behavior. I had to find ways to work around shorter attention spans and students who weren't very interested in learning. Eventually, I found my groove and made strong connections with the students. I was quite sad to leave my students at the end of the semester when I felt many of them were improving and really benefiting from my class.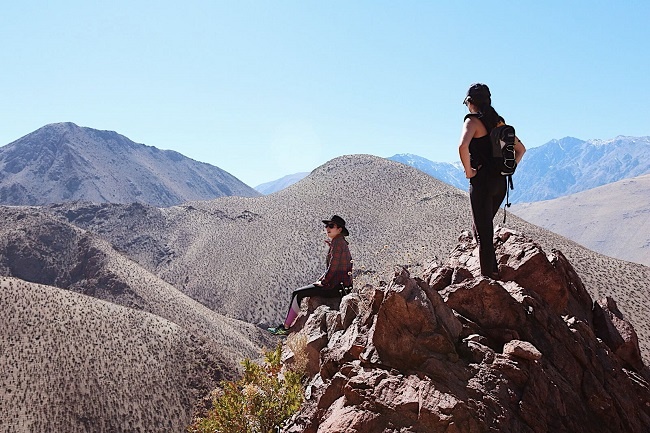 Despite that, I had to leave because I found a paid job teaching English in a different part of Chile, with the company Beyond English, thanks to ITA's reference! I have been placed in a beautiful area called Valle de Elqui. It is known for its pisco, star gazing and mountainous landscape. I arrived here at the end of August and have been co-teaching at several schools in the region in collaboration with other government teaching programs. I am now working with all grades, from pre-K though high school. So far it has been a great learning experience, and I really love working with such a variety of grades, levels and students.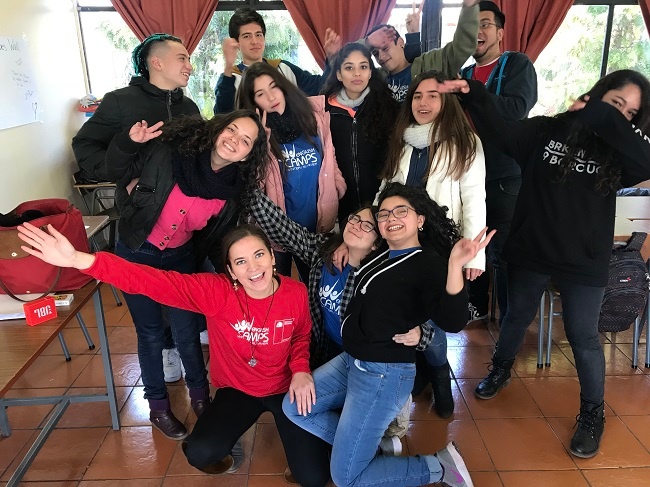 Overall, the point of my essay is to show my teaching and life trajectory over the past two years. Also, to prove that teaching opportunities in South America are an amazing opportunity to learn, grow and get to know a very interesting part of the world. I am also very grateful to ITA for the valuable course I took, which helped me feel prepared to jump into teaching, as well as the crucial job guidance they provided me with.
Sophia Skaff is from the U.S. She graduated with a BA in International Relations in 2015 and decided to teach abroad when she realized working an office job was not for her. She loves, trying new foods, speaking foreign languages and exploring new places.