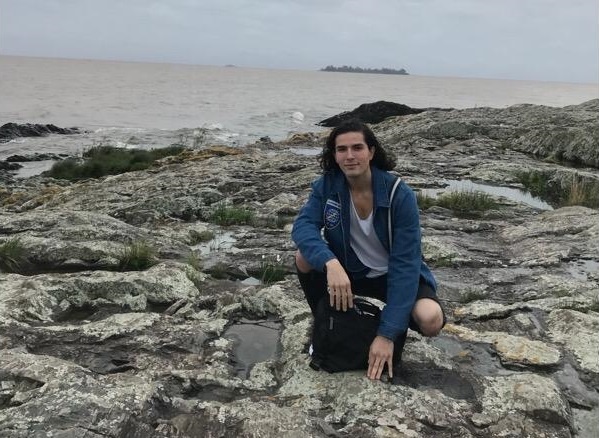 What is your citizenship?

United States

What city and state are you from?

Chicago, Illinois

How old are you?

22

What is your education level and background?

Bachelor's degree

Have you traveled abroad in the past?

Some international travel with friends, family, business, etc.

If you have traveled abroad in the past, where have you been?
Mexico, Canada, Dominican Republic, England, France, The Netherlands, Germany, Austria, Switzerland, Italy
If you have studied abroad in the past, where did you study?

I did not study abroad during university--a big regret!

What sparked your interest in going to teach English abroad?

I received my Bachelor's in Secondary Education, English, so the art of teaching is something that has been an interest, and has grown into a passion, of mine. Upon graduating in December 2017, I was offered a position to fill in for a teacher on maternity leave at a local Chicago high school. The position was intriguing, but my travels in Europe during June/July 2017 created a MASSIVE travel bug that I had to fulfill. It was when I returned from that Europe trip that I began to do some research on teaching English abroad as a means of traveling while still having an income. ITA's site was the first link I clicked on of the many results given, and I was completely sold by their descriptions of teaching abroad and their step-by-step explanations for making this dream come into fruition!

What were some of your concerns before teaching abroad?

Although this was also my biggest motivation, I would say that my biggest concern was actually just the idea of going alone and not being able to meet many new people and friends. Of course, I also was concerned about how easy it would be to find work, but that became less of a worry for me as I got hired with VIPKID about a month before my departure.

What did your friends and family think about you moving and teaching abroad?

Overall, my friends and family were completely supportive and excited for me! They all thought it was a courageous move and found it admirable. Understandably, my parents were a bit apprehensive about the idea of me leaving for a foreign country where I knew no one, but they knew how much this journey meant to me since I spent months contemplating and planning for it.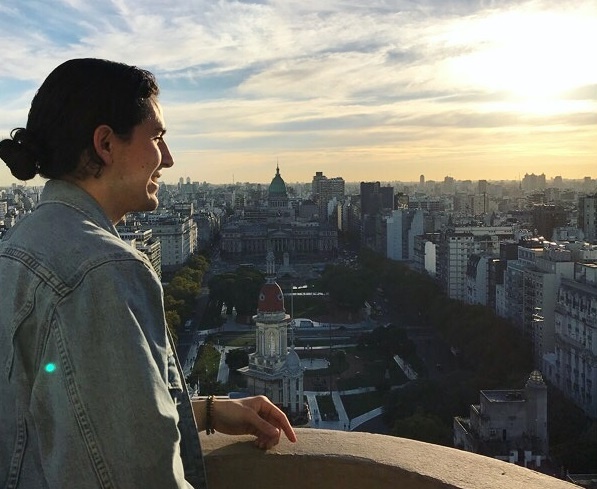 TEFL CLASS INFORMATION
Why did you decide to get TEFL certified and choose International TEFL Academy?

I decided to get TEFL certified because I knew that label/documentation would be of great importance when looking for a job. In fact, I did many random ESL job post searches just to see what companies were looking for in candidates and nearly all required a TEFL certification, so I knew that was something that would help me immensely. I specifically chose ITA because their website is so organized and thorough. If someone is contemplating the idea of moving abroad, I truly feel that that person can confidently build a sense of what he/she has to do and expect from just roaming through their articles, videos, country profiles, etc. The amount of information and guidance they provide is unmatched and I felt that they were the right people to work with--it also helped that their headquarters were not very far from my place!

Which TEFL certification course did you take?

USA - Chicago

How did you like the course?

I absolutely loved my course! Since it was an onsite course, it only took four weeks, which was something that intrigued me since I was interested in leaving as soon as possible to get the journey underway. With that said, each day does feel jam packed with new content and material, but it is all very helpful and introduces you to several new ideas/philosophies about teaching that were new to me, even as a Secondary Education degree holder.
The professors, Jessica and Julianna, were extremely helpful and always extended opportunities for individual, one-on-one help that made you feel well-supported and confident as you're tackling new tasks. The lesson plan template that they provided--long live PPP!--made you feel like a seasoned teacher once you've gotten a few under your belt. Beyond that, and perhaps the most valuable thing, was the advice the instructors gave from their previous teaching experience. The fact that you're on the receiving end of teaching from people who have done this for years makes you feel so at ease and ready for the job yourself. It also helped that the January 2018 Chicago crew, my classmates, were some of the coolest people!

How has your TEFL training helped you in your current teaching position?

I think my TEFL training has helped me a lot so far! As I mentioned before, the PPP approach for lesson planning makes you conscious of how learning is something that is achieved from the ground up--including activities that embody modeling, student practice, and student production. All of these stages feed off one another and build a cohesive experience for the learner. This is something that I know my students appreciate and was also a selling point when speaking hiring directors during my interviews. Also, the training encouraged thorough feedback like no other and this has been something that I feel has been crucial for the successes I have had so far with my students.

Which city and country did you decide to teach English in and why?

I decided to teach English in Argentina in the city of Buenos Aires. I decided to teach in Buenos Aires because I had never been to South America, and I found it cool that I could find a city with such great European influence and vibes within the continent. Buenos Aires is truly a world of its own within South America and has an aura that is very different from its neighbors and fellow South American countries. Also, since the idea of moving somewhere alone was quite intimidating, I thought I could alleviate some of the nerves by going to a country where I spoke the native language.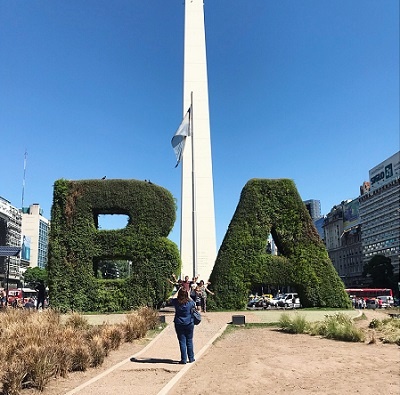 How long have you been in this country and how long do you plan to stay?

I arrived at the end of February 2018 and will stay until December 2018.

What school, company, or program are you working for?

The company I work for is called Enterprise English. I also teach English online with VIPKID.

During which months does your school typically hire?

Late February/Early March is the main hiring season here.

Did you secure this position in advance of arriving?

No

How did you interview for this position?

In-person interview

What kind of Visa did you enter on?

Tourist Visa

Please explain the visa process that you went through.

A tourist visa is pretty much the only way to go when working in Argentina since border hopping can be easily done. You can get to Colonia, Uruguay, in an hour or the capital city of Montevideo in a few for $45-$90. Flights to Santiago, Chile, are also price friendly, and I actually enjoy having an excuse/reason to get out every so often to explore new sights.

What are the qualifications that your school requires for teachers? Please check all that apply

- Bachelor's degree
- TEFL Certification
- Native English speaker

What is the best way to apply?

Apply online
Please include any application resources (website, email, etc.) or other information here:

If you want to teach in Buenos Aires, I think Craigslist is THE place to go. In the weeks leading up to my departure, I'd check the Buenos Aires Craigslist page and there'd be several new listings each day for ESL teaching gigs. In fact, I waited a few days before my flight to send emails to companies with my CV and a cover letter and by the time I got off my plane in Buenos Aires, my inbox was flooded with responses requesting interviews.

Tell us about your English teaching job!

With my company here in Buenos Aires, I teach business English in-company to adults. I work about 14.5 hours a week at a rate of 225 ARS per hour. The pay is not very high, which is why I HIGHLY recommend supplementing your income by teaching English online. I personally teach every weekday morning with VIPKID, but I know a couple of my Chicago course classmates teach with Italki and that has gone very well for them, too. When I combine both incomes, I am able to save around $200-$400 a month (depending on how much I go out for meals/drinks/mini day trips, but this is an accurate range for me). I should note, though, that about 75% of my monthly income comes from teaching online with VIPKID.

How did you find somewhere to live and what is it like? Do you have roommates?

I currently am renting out a room in a 6-bedroom house, which I found through Craigslist. I have five roommates, all of whom are awesome, caring people from around the world--fellow US'ers, Puerto Rico, Venezuela and France. I know that my fellow ITA friends here found their housing on Craigslist as well. Another reliable source that was mentioned to me was CompartoDepto.

COUNTRY INFORMATION - FUN!

Please explain the cultural aspects, public transportation, nightlife, social activities, food, expat community, dating scene, travel opportunities, etc...

As mentioned earlier, Buenos Aires is an extremely European city with rich Spanish and Italian ancestry. One thing to note here is that everything seems to be pushed back when compared to a US schedule. When you go out to eat, the service seems slow, and dinner doesn't start until 8 PM (and even that is very early). If you're trying to eat local food, expect to order lots of empanadas, provoleta, an assortment of grilled meats and dulce de leche. Nights out usually begin around midnight with a "peak" time around 3 AM or so. I found this very different and am still getting used to it, but I very much dig it as it gets you in tune with being patient and living life at a more relaxed pace.
The public transportation here, although reliable most of the time, can be quite a mess. For example, as I'm writing this Q&A, there is no public transportation service in the city due to a strike. Such strikes are normal and quite frequent in the city.
When services are on, the public transportation seems very efficient to me, and I come from Chicago, which has a strong public transportation system of its own. Overall, Buenos Aires is a vibrant city with plenty to do and see. You won't be pressed trying to find something to do and there are many faces to the city that will cater to your individual preferences--whether you want to have a rowdy night out, a peaceful nature-focused day, or a traditional, local tango session.

COUNTRY INFORMATION - MONEY
What are your monthly expenses?

All in US Dollars per month...
Rent (Including Utilities): $550
Groceries: $100
Social Activities: $100 (but you can spend far less...)
Transportation: $10-$15
Phone: $40
Travel: Depends on where you go, but a trip to Colonia or Montevideo, for example, can be done with $100-$300 including your round trip transportation.

How would you describe your standard of living?

I would say that I have a very comfortable standard of living. As mentioned in my financial breakdown, I spend quite a lot on social activities and even my rent is a lot higher than one can find on Craigslist or CompartoDepto for a flat/house share. Fortunately, I am in the financial position to support my current situation and am willing to pay for it given how comfortable I am in my neighborhood.

In your opinion, how much does someone need to earn in order to live comfortably?

This obviously depends on how much you do/spend on outside of the "necessities", but I still think that you need a minimum of $1000 or so to truly live comfortably in this city. Unfortunately, inflation is a big problem here and you often see prices shoot up as the US dollar gets stronger. That's why I want to reiterate how helpful teaching English online can be since your pay will be in US dollars, so the inflation doesn't impact me as much as it would if I earned all of my income in Argentinian pesos.


ADVICE FOR PROSPECTIVE ENGLISH TEACHERS
What advice would you give someone planning or considering teaching abroad? Would you recommend teaching in your country?

As cheesy and cliche as this is, I would say to just go for it without hesitation! If you have the slightest interest in or urge for teaching abroad, I think it is something that you have to do no matter how intimidating it may seem. I personally did it to see more of the world and fulfill my travel bug some more, but I also did it to grow as a person and become more independent, which are qualities that I already feel have developed and I am grateful to have been able to take this leap.
As far as Buenos Aires, I would absolutely recommend it as a destination city to live and teach English in! The job market seemed very strong to me when I arrived; there are many social activities and opportunities to meet locals and fellow expats, and the scenery here--architectural and natural--is amazing. Plus, being in the country of Argentina provides you with once-in-a-lifetime travel opportunities. Whether its flying a bit north in the continent to see Machu Picchu or flying down south to explore the Patagonia region, the sights this country and continent have to offer are amazing given its vastness.