Cordoba, Argentina English Teaching
Q&A with

Alien Carlier
TELL US ABOUT YOURSELF

What is your citizenship?

Belgium

What city and state are you from?

Aalst

How old are you?

25

What is your education level and background?

Bachelor's Degree
Have you traveled abroad in the past?
Studied abroad

If you have traveled abroad in the past, where have you been?

The Netherlands, France, Germany, Spain, Italy, Portugal, Turkey, Tunis, Morocco, The United States, Argentina, England, Luxembourg, Czech Republic
If you have studied abroad in the past, where did you study?
The U.S. and France.

What sparked your interest in going to teach English abroad?

I was drawn by the idea of teaching English abroad because I believed it would be an ideal way to combine some of my favorite activities of traveling, sharing my knowledge with others, and experiencing different cultures. I was also curious to have social interaction with different nationalities, learn from each other, and give each other knowledge and wisdom! Teaching is such a wonderful tool to reach to people.

What were some of your concerns before teaching abroad?

If I would find a job right away; what the interviews would be like; and if I would have issues with the differences in culture...

What did your friends and family think about you moving and teaching abroad?

They were supportive and excited but concerned as well because they want me to have a stable life and this does not really sound like stability, teaching abroad.


TEFL CLASS INFORMATION
Why did you decide to get TEFL certified and choose International TEFL Academy?

Becoming TEFL certified was and is for me the most practical, realistic, and best way to be well trained. It would ensure I met the requirements for teaching ESL, TEFL, and that is what I was looking for. I did not want to be a teacher that was not qualified. I wanted to be sure that I could teach in a proper way.

ITA seemed like a legitimate, well-respected organization, with a lot of positive feedback, enthusiastic alumni, and awesome stories on different blogs, pages...that is why I chose them for completing my certification.

They also offered the TEFL course online, which was the perfect deal for me, since I wanted to continue working my day job while I was completing the course. I wanted to save up some money before going abroad; you always need a back-up plan. You never know what might happen to you.
Which TEFL certification course did you take?

Online TEFL Course

How did you like the course?

I loved my course a lot and thought it truly prepared me for the next stages of teaching aboard. People might have the impression that an online course is easier, but you'll be surprised; it is hard work. It is a lot of reading; the tasks are not something you figure out in 5 minutes, but it is really interesting. My instructors were great and whatever question I had, they always helped me; they were able to give great advice. As far as the course itself, it was challenging and quite the package. You have to work hard and dedicate time to lesson plans and tasks; don't think this is just something you can do in an hour after dinner. It takes time. The practicum teaching was a great way to practice and get first hand experience working with real English learners, and I am happy that it is mandatory. It is what makes you more of a qualified teacher too. You need some experience before you can start teaching I believe. It will make you feel more comfortable too.

How has your TEFL training helped you in your current teaching position?

ITA helped me because now I am able to better understand the difficulties my students face when learning English. Plus, I learned they are not only learning English, it is so much more. They are human; you are dealing with people, not some robots that need to speak English at the end of the semester. I am trained to see/recognize their needs and identify common errors made by all English learners. My grammar has also improved (and is still improving) after taking the course, and it is reflected in my lessons. During my course, I was given activities that my students would enjoy and make learning English fun.

Which city and country did you decide to teach English in and why?

I chose to teach English in Argentina in the city of Cordoba because my boyfriend is attending university here; otherwise it would have been Buenos Aires.

How long have you been in this country and how long do you plan to stay?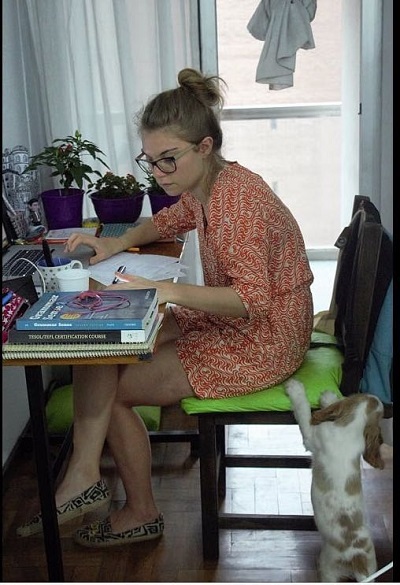 4 months, and I am planning to stay at least 1 year

What school, company, or program are you working for?

The English Coffee Lab

During which months does your school typically hire?

March

Did you secure this position in advance of arriving?

No, I went to the institute because it is more common here to apply in person.

How did you interview for this position?

-In-person interview

What kind of Visa did you enter on?

Tourist Visa

Please explain the visa process that you went through.

I am here with a tourist visa, and it's good for 90 days. After your 90 days, you can apply for another 90 days at the tourism office. So I am on my second term now.

What are the qualifications that your school requires for teachers? Please check all that apply

- Bachelor's Degree

What is the best way to apply?

- Email
- In-person
Tell us about your English teaching job!

HOURS: I can not really put a number on it, because I am substituting a lot + I am taking Spanish classes at the university, and that is why I can not teach full-time.
SALARY: They pay me good, compared to other companies. I get paid 150 pesos for 45 minutes.
SAVINGS: I am not really able to save because of the inflation. It is pretty expensive to live in Argentina.
SCHOOL: I am working in a private institution that is working for other companies and provides companies with on-site training.
STUDENTS: My students are adults and business professionals.
VACATION: My vacation is during December and January, that is when Argentines have their summer break.

How did you find somewhere to live and what is it like? Do you have roommates?

I am living with my boyfriend and puppy. We are living in a one bedroom apartment in the center of the city. We live on a popular street, and there is always something to do! It is only a little difficult to get some sleep.

On a scale of 1 - 10 please rate your experience with this school.

9

COUNTRY INFORMATION - FUN!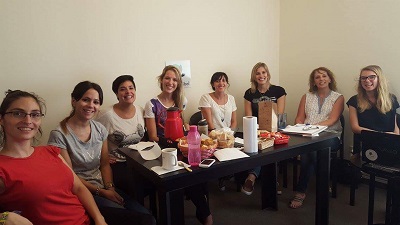 Please explain the cultural aspects, public transportation, nightlife, social activities, food, expat community, dating scene, travel opportunities, etc...

It is really normal here to kiss and hug when you meet someone, even your boss, and they think it is rude if you shake hands. They think you are just being cold then. I don't mind; I sometimes just forget, because we are absolutely not used to that. They also are very family minded. Family is the most important thing in life, and then your career... It is something beautiful I think. They cherish the special moments more than we do. They make more time. They are more loyal too, I feel like. When they love, they love. They are very passionate.

The public transportation is great! I think it is even better then Belgium, especially the buses. They are so comfortable and when you take a night bus, they even serve you dinner, breakfast, and some snacks along the way. And taking a bus is overall not so expensive. Luckily.

The nightlife here is crazy. They party every day of the week, except Monday, and they party until the early morning. Until 7 AM is normal. They also have their own music and dance style called cuarteto. The social activities vary, but what basically everyone does is drinking mate. It is some sort of tea, and they drink it everywhere. People walk around with their mug, drink it in the park, in their houses, just everywhere. And you have the bitter kind or the sweet kind.

The food is really good, just a lot of carbs. They love meat, bread, cheese... One of my favorite things to eat here are empanadas. It is this half moon filled pie thing, and it is delicious. Or lomito! A sandwich with thinly sliced beef, ham, cheese, tomato, lettuce, homemade mayo, and topped with an egg. So, so good. But all are not so healthy. I don't really know how the dating scene works here since I am living here with my boyfriend and we got to know each other in the states.

And travel opportunities? Well, Argentina is such a big country; I don't know where to start! And you have everything: beaches, lakes, mountains, woods, places to ski, glaciers.... You won't be bored when visiting.

COUNTRY INFORMATION - MONEY
What are your monthly expenses?

It is hard to say because of the inflation. One day you pay 20 pesos for a bottle of coke, and the next day you pay 29 pesos. It can be frustrating, seeing prices rise day by day. And it is with everything; electricity is really expensive and winter can be cold. Or clothing, you have no idea how expensive everything is here. It is hard to find a regular sweater under $40 or decent shoes that are less then $100. Fast fashion does not exist here. People are happy with the clothes, shoes, etc. they have, and they have it for years. You become more creative, that is for sure. And I was a really shopping kinda girl, so I had to get used to that. But it has been a great lesson. You learn to appreciate what you have more.

How would you describe your standard of living?

Average. We need to be creative as everyone here in Argentina

In your opinion, how much does someone need to earn in order to live comfortably?

12,000 pesos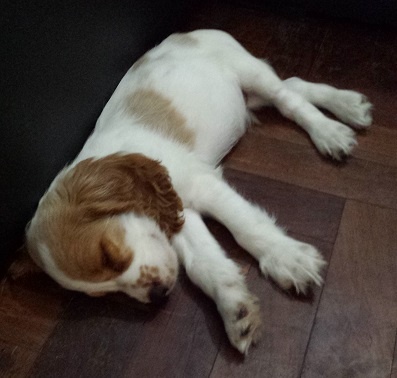 ADVICE FOR PROSPECTIVE ENGLISH TEACHERS
What advice would you give someone planning or considering teaching abroad? Would you recommend teaching in your country?

To have a savings account; always have a back-up plan. You never know what will happen, or for some reason, you might not find a job right away, or you might not have enough hours to get around.

Also inform yourself. Know the country you are going to. Learn about cultural differences, habits, things NOT to do. Don't go unprepared.