YES. You can teach English abroad in certain countries without a four-year university degree.
Even without a four-year university degree, a native, or even a fluent non-native English speaker with a TEFL / TESOL Certification from International TEFL Academy can realistically find great opportunities in dozens of countries around the world including Spain, Costa Rica, Russia, and some nations in Latin America and Eastern Europe. Thousands of TEFL certified English teachers without a four-year degree gain employment as English teachers around the world each year.
In Taiwan, a native English speaker with an associate's degree (typically a two-year degree) with a TEFL certification from International TEFL Academy can work as an English teacher and may be able to make enough to save up to $500 a month or more after expenses.
That said, bear in mind that in most cases schools will prefer candidates who have four-year degrees, so you may need to be more persistent and patient in your job search. In countries like Russia you should expect to be more flexible in considering matters like location when looking at job opportunities, especially when beginning your career teaching English abroad.
To learn more, check out this article: No Degree, No Problem: The 6 Best Countries to Teach English Without a College Degree.
For your reference this link to our Country Chart provides basic information about working and getting hired in approximately 50 countries around the world, including information where you can teach without a degree, ESL hiring seasons, foreign English teacher salaries, extra benefits and the interview process.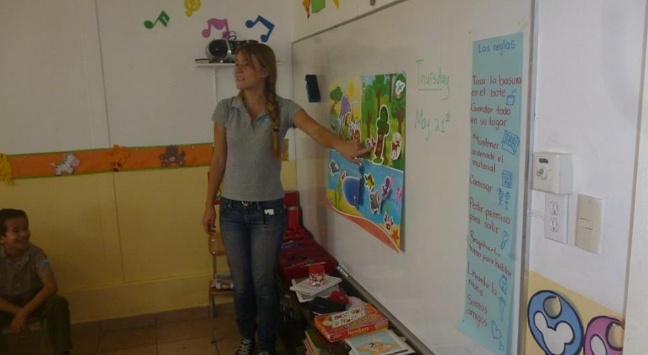 Want to learn more about TEFL Certification & Teaching English Abroad and start pursuing your dreams?
Request a free brochure or call 773-634-9900 to speak with an expert advisor about all aspects of teaching English around the world, including TEFL certification, the hiring process, salaries, visas and more.
Related Articles: