By: Jonathan Bowen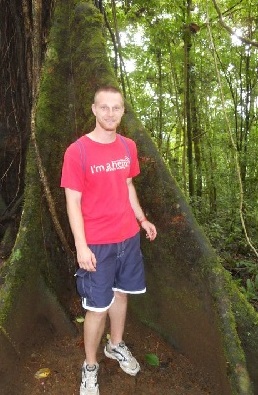 I am currently taking the International TEFL Academy online TEFL course and am finding the course challenging but manageable. The nature of the course has been really good. I complete the homework and quizzes when it works best for my schedule. The readings and videos are good compliments to the great class professors and give good examples on how to teach English. I currently work teaching full time and am still able to complete the course work as required. I have always loved teaching and traveling.
I also have a strong desire to learn Spanish, and I hear that the best way to do that is to live abroad. I have had a number of experiences in my teaching career in which knowing Spanish would have come in handy. I have had a number of conferences in which the student had to translate what I was saying in English to their parents in Spanish. I also had an experience in college in which my class was reading Dr. Seuss to a kindergarten class. I was asked if I knew any Spanish. I said I knew a little. Good enough. The little girl had no idea what I was saying and I wanted so badly to communicate with her. I did the best I could using the words I knew. All of her classmates were having a good time with my peers and I was trying hard to remember my high school Spanish class. I wanted so badly to communicate with her. I felt so helpless and she seemed so distraught. I wanted to comfort her, but did not have the tools to do so. That memory has stuck with until this day and is a motivator for learning a new language and culture.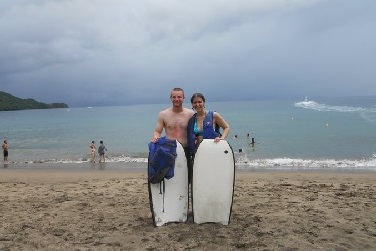 We are taking the online TEL course and starting the steps our schools require in order for us to leave our schools for a year. The whole idea of leaving seems overwhelming right now and there are still many hurdles to clear. I hope that as time goes on all of the pieces will fall into place.
To the chagrin of my wife, our apartment is covered in sticky notes with the name of pretty much every object in our apartment in Spanish. This is the extent of our preparations for next year.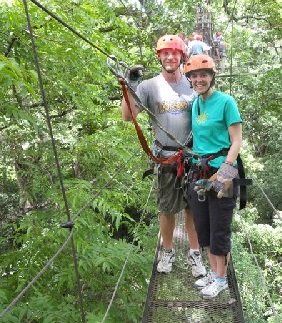 My wife and I have always had a dream of living abroad and the TEFL courses seem like a good way to go. We also like the idea of having a life-long certification. We even thought that maybe we could travel and work over the summer or even after we retire. Our admission advisor tells us that TEFL will help us with our job placement even long after graduation. She has been very good about answering our questions and giving us advice. She told us all about her experience taking the course and teaching in Korea. We could hear her passion over the phone. My wife and I are looking forward to going and living in a new country. We can grow as teachers and enjoy living new exciting experiences.