Yes! You can teach English in the United States with your TEFL certification. There are millions of non-native English speakers living, working and studying in the United States and the demand for English language instruction is huge. From recent immigrants and migrant workers to business professionals moving to the United States on assignment, as well as international students studying (and enjoying a little fun in at the same time) in the States, there are students in need of English language instruction from all walks of life and corners of the globe. This creates many opportunities and formats for Teaching English as a Foreign Language (TEFL) here in the United States.
What kind of students can I teach English to in the United States, and where are they taking language classes?
Adults who have immigrated to the United States are often in need of and seek out English classes to improve their language skills. For these students, the practical need is apparent; to run their businesses, to function in an English-speaking society, to integrate socially, to take care of logistical matters, and to enhance professional and educational opportunities.
Many will enroll in English classes through private language schools, community centers, colleges, and even local libraries. Given the size of immigrant populations, there are dozens, if not hundreds of private language schools in nearly every major American city and many will hire TEFL certified English teachers, particularly those with professional teaching experience abroad.
Adult International Students who come from abroad to take intensive English courses looking for a complete immersion experience often enroll in classes with private language schools found in major U.S. cities, like New York, Chicago, Boston, Seattle, to name a few.
These language schools often play host to students from dozens of nationalities, ranging in age from 16 – 60 with different educational/professional backgrounds and motivations for bettering their English, including:
Desire to study abroad and experience life in a major U.S. city, fully immersed
Preparing for the TOEFL, a prerequisite exam for international students applying to American universities
Future career aspirations: an exponentially growing number of professions in non-native English speaking nations need/require a certain level of English fluency (local tourism, engineers, businesses doing work/trade overseas)
Adults moving from abroad on assignment to the United States
Is a TEFL Certification equivalent to a state teaching license or certification that would qualify me to teach English in public schools?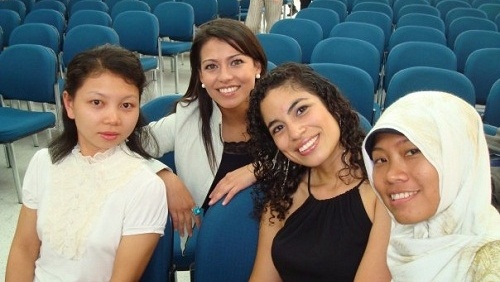 Not typically. Most states and public school districts require a state teaching license or certification that entails earning a degree in education and completing a specific program of training and extensive practice teaching. That said, as noted above, many private language schools, institutes, community organizations and other educational institutions will employ TEFL certified teachers.
Also, for those looking to become a career teacher, if you possess an education degree, or are already an experienced, licensed teacher, earning your TEFL certification and teaching English abroad will certainly enhance your resume and credentials, while giving you an absolutely unique experience as an educator.
If you already have an educational degree, the certification definately comes in handy in the public school system with an ESL population. It is not uncommon for a school in a smaller community without an ESL teacher to have one of their staff teachers become TEFL certified (as it can be done in 1 month fulltime or 3 months part time online).
Consider Giving Private Lessons
Throughout the United States, demand for private English lessons remains high, which can be ideal for those looking to teach English part-time. In addition to adults, parents in many non-native English speaking families seek private lessons for their children to supplement instruction they receive in school.
How do I find English teaching opportunities in the United States?
Like any job search gaining employment as an English teacher in the U.S. will require initiative and effort. In many cases, it's simply a matter of reaching out to local language schools and other venues like community centers that provide English classes. Many language schools hire teachers on a part-time or free-lance basis, particularly when they first hire a teacher, so if you want to work full-time, there's a chance that you may need to seek work at one than one school. Some language schools may also announce positions on local job boards and on TESOL and educated related websites and job boards.

For private tutoring, it's a matter or marketing yourself and networking, including posting notices in community centers, cafes and other venues where non-native speakers may congregate. You may also consider placing ads in local foreign language news publications and websites, and you should also reach out to anybody you know in local non-native English speaking communities and inquire as to whether they know anybody looking to take English lessons. Also consider making business cards and flyers in foreign languages that are widely spoken in your community (Spanish, Vietnamese, Chinese, etc.).
A couple of additional pointers to help you gain employment teaching English in the U.S. after returning from abroad:
Ask employers and school directors from your experience abroad if they will write a letter of reference for you to provide to prospective employers when you return to the U.S.;

If you can, get some good video footage of yourself teaching while you are abroad
---
Learn More About Teaching ESL
Request a free brochure or call 773-634-9900 to speak with an expert advisor about all aspects of teaching English around the world, including TEFL certification, the hiring process, salaries, visas and more.
Related Articles: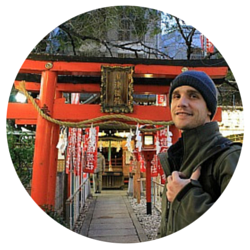 About the author - Matthew Birgy
In addition to studying abroad in Germany and teaching English in Seoul, South Korea for two years, Matt taught English in Chicago to adult international students, representing 25 different nationalities, at two of the city's largest private language institutes. He has traveled to over twenty countries globally and is now a member of the International TEFL Academy advising team.