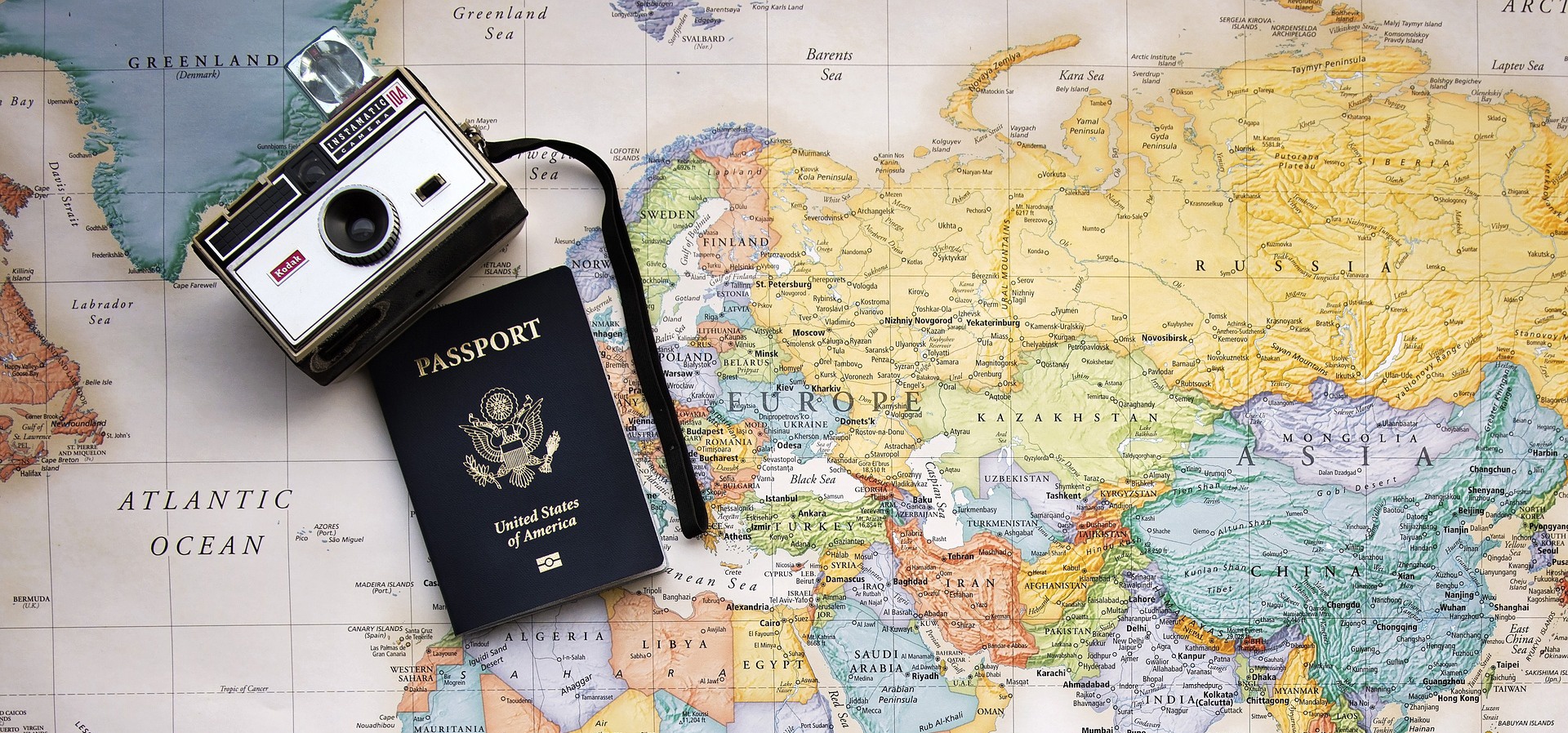 Visas, Visas, Visas — The topic no one enjoys talking about yet the topic everyone needs to know a lot about. Our ITA Alumni Ambassadors have been in your shoes when it comes to visas. It's a foreign topic to most, no matter how experienced of a traveler you are. Our Alumni Ambassadors have been through the visa process firsthand and were tasked with walking us through the steps they took for their visa. Get your notebook ready and enjoy!
---
Visa Type
→ Tourist Visa
---
Border Runs

What is a Border Run?
In countries where border runs are a common practice, all you need is a valid U.S. passport (or the passport of your citizenship). Once in the country, you'll be issued a stamp, or tourist visa, typically good for 90 days.
Before that 90 days expires you'll 'border hop,' meaning take a train, plane, or automobile, to a neighboring country to "renew" your tourist visa when you re-enter. For example, if you're teaching English in Buenos Aires, Argentina, many teachers will cross the border into Uruguay for a weekend excursion, or even just for lunch, then head back home to Argentina with a fresh 90 days on his/her tourist visa.
Where Do You Go For a Border Run?
If I do border runs, I always visit Southern European countries as they seem to be more relaxed. During my three years abroad, I have traveled on my expired tourist visa to France, Italy, Spain, and Portugal.
How Often Do You Border Run?
The last time I traveled out of Spain was in February of 2017 when I went to Portugal. Since there has been an increase in terrorist attacks throughout Europe, security has also increased leading to tighter border checks and airport security. This has made it harder to travel. I try to travel outside of Spain within the Schengen Region at least one or two times a year.


What Means of Travel Do You Use?
I have traveled in and out of Spain by plane and bus.
→ Florence, Italy to Barcelona, Spain by bus
→ Barcelona, Spain to Lyon, France and back by bus
→ Barcelona, Spain to Rome, Italy and back by plane
→ Barcelona, Spain, to Lisbon, Portugal and back by plane

How Long Must You Leave For?
All countries within the Schengen Region have open borders and you are freely allowed to travel to any country. Northern countries, however, are more controlled and you will have a higher chance of getting detained. Some countries in Europe are part of the European Union but are not part of the Schengen Region. Researching these countries and the restrictions for leaving and entering the Schengen Region is highly encouraged before booking any trips.
---
Tourist Visa Duration
Via the U.S. Department of State-Bureau of Consular Affairs:
"With a valid U.S. passport, you can stay up to 90 days for tourism or business during any 180 day period. Do not overstay! You must wait an additional 90 days before applying to re-enter the Schengen area."
"To stay longer than 90 days, you must have a visa. Apply for a visa through the embassy of the country where you will spend most of your time."
You can find more information such as the countries that are members of the Schengen Borders Agreement, what is needed to travel to Schengen countries and more at this link. You can also find specific information for the country you wish to visit here.
---
Overstaying a Tourist Visa
If you are not doing regular border runs within a 90-day timeframe, then you are living and working on an expired tourist visa. I have been in Europe for three years now and more often than not, my tourist visa has expired.

Do You Travel? Where? How?
When not traveling outside of Spain, I travel in-country. I have traveled to the north of Spain (by bus and Bla Bla car), Valencia (by bus), Zaragosa, Costa Brava, Figueres, Girona and other ctities, towns and villages (by a friend and his family who are locals).
Have You Been Back to Your Home Country Since Moving?
I have not been back to the United States since I left in 2014.

Have You Ever Been Stopped & Asked For a Visa?
Yes, I have been stopped and asked for my visa on two occasions while traveling outside of Spain:
1. When I traveled to Lyon, France from Spain
2. When I traveled to Rome, Italy to Spain
---
Expired Tourist Visa Pitfalls
Do You Ever Have Issues Going to See a Doctor, Getting a Lease, Bank Account, or Any Other Official Business?
I have never signed a lease.
I have opened a non-resident bank account that comes with an annual fee.
I had one problem seeing a doctor as I do not have medical insurance. There was an option to see the doctor, but sign a document stating that I would pay a monthly bill. There also was another option that was not easy to get the contact information.
After seeing a doctor, the alternative option was to talk with an organization in Spain that helps people in my situation, as they believe healthcare is a basic human right and should be universal. You can guess the option I took.
Take me back to the Alumni Ambassador Corner
---
About as Midwest as they get, Omaha, Nebraska, Allen always dreamed of: visiting new countries, learning new languages, experiencing cultures and living a simple life while doing so. After graduating University in 2014, Allen sold all he had and bought a one-way ticket to live those dreams and share his experiences along the way. He decided to teach abroad to break free of life's traditional routines.