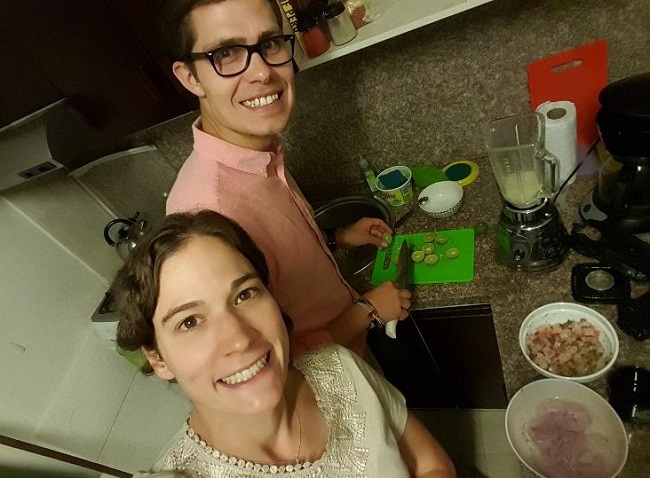 By Drew Randall
"The grass is always greener on the other side." This phrase couldn't be more appropriate for how my wife and I perceived life as English teachers would be in comparison to life as civil engineers in the US. We obtained our TEFL certifications online through the International TEFL Academy. My wife and I have been teaching English abroad in South America for 10-months; 5-months in Arequipa, Peru and 5-months at our current teaching position in Cuenca, Ecuador. Based on our experience so far, there are obvious differences, like the salary, and shocking similarities in time commitment or daily schedule.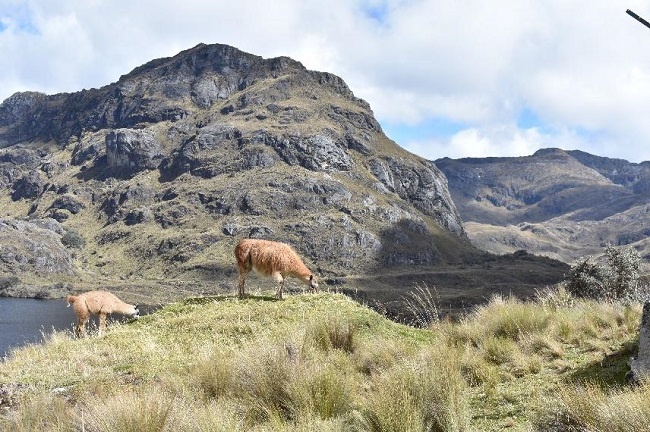 Salary and Breaking Even
The amount of money you earn in both professions is quite different as you might imagine. When my wife and I lived on an engineering salary, money wasn't a serious concern. Principally, we would ensure we put enough into savings/401K each month and then we had plenty left over for daily necessities and extras like clothes, gadgets, and travel. However, as an ESL teacher in South America, you make just enough money to pay for food and housing with almost nothing left over. This difference is not meant to be a complaint because we had read TEFL documents that stated that South America was a continent where, as a teacher, you would break even. However, there are different levels of break-even that we didn't realize. When we lived in Arequipa, Peru we experienced breaking even that allows you to live comfortably. I am defining "comfortably" as having enough money to pay for my apartment, food, cell phone, and an occasional lunch/dinner (to a local restaurant, not a tourist joint) or night out (drinks at our apartment then to the clubs with free entry) with friends. In many cases, to save money, my wife and I would eat at home.
However, we have also experienced the not so "comfortable" side of this when we made enough money to cover our apartment and food, and maybe able afford a dinner out with friends. This "uncomfortable" level of living has been our experience so far living in Cuenca, Ecuador. In Cuenca, we make roughly the same amount of money that we had made in Peru, however the cost of living is higher in Ecuador than in Peru. What's more, we have met many teachers in Cuenca that are working a second job teaching online while having a full class schedule.
Time Commitment
As an ESL teacher living in South America, my wife and I had envisioned working six to eight-hours per day at most, which included planning and grading hours. We were excited to welcome the change of work and pace of life from my previous nine to twelve-hour work days as engineers. Unfortunately, this glamorous life as a teacher was too good to be true. Don't get me wrong, teaching English is fun and rewarding, but the overall time commitment for preparing lessons, teaching, and grading is a bit crazy. The first couple of months working in Peru and Ecuador, my wife and I put in long work days (10 hours or more). You may wonder how that can be; don't the institutes provide you with the materials you need to teach the classes? The answer is yes, they do, especially in Arequipa. Our school provided us with a skeleton outline which gave the teachers the most important information to teach the students and left the creativity of warm-ups, practice, and production to the teachers.
In Cuenca, our school provided a skeleton week-by-week outline of the units to be covered and as the teacher you are to create the lesson plans from warm-up to production. In both cases, learning the grammar topics, developing lesson plans, and creating production activities so your students can practice speaking and writing was a bit time consuming, especially in the first few months at each school. In addition, the added time for grading homework, essays, and exams added an overwhelming time commitment to the busy daily schedule. After the first couple of months, our work load decreased a little bit, but we were still putting in a significant number of hours because we had to grade homework, quizzes, and exams. We assumed there would be some lesson planning outside of class and grading, but we hadn't expected this amount of planning and grading in the typical ESL teacher work day. What we found too is that your school's philosophy on homework and other assignments will influence your work day time commitments. Cuenca requires more grading than Arequipa. I think that is way many TEFL teachers have moved towards teaching online because there is minimal preparation, grading, and extra work outside of your designated work hours.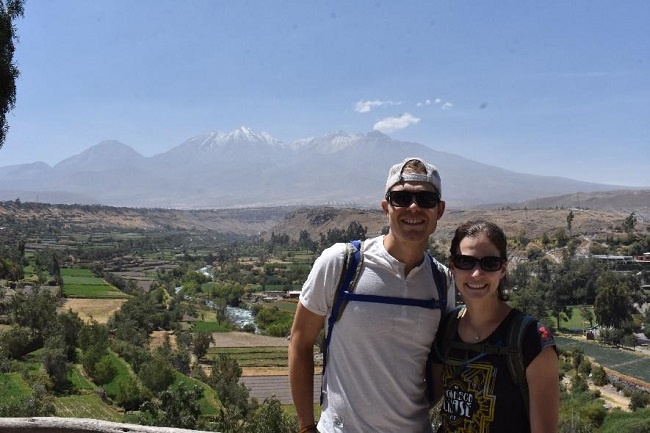 In conclusion...
As mentioned before, we have discovered that engineering and teaching English aren't as different as we once thought. We have realized that being ESL teachers is more work than originally expected which has also given us a greater respect for teachers in general. While teaching English abroad may seem to be a wonderful escape from the long work-driven life in many first world nations, it isn't as blissful as you may think. I hope this article can shed some light on a couple of the surprising similarities that we encountered after we transitioned from a professional career to teaching English abroad. For those of you who are contemplating the transition to teaching English abroad for a gap year or a new career path, I hope this can help answer some of your questions or concerns.
Drew Randall is 30 from Chicago, Illinois with a BS / Master's in civil engineering from the University of Louisville. He worked as a civil engineering for six years before quitting his job and moving to South America to teach English. He and his wife have a blog about their travels in South America.