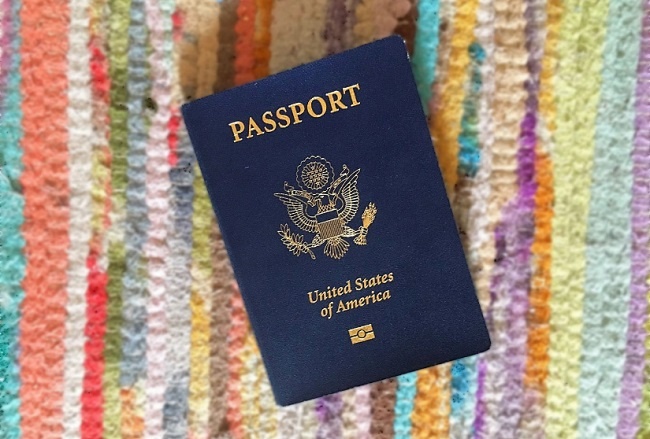 By: Megan Zambell
Excited to start your adventures in Spain, but a little shaky on how exactly to get your student visa?! There were some helpful blogs and people along the way, but I could've used guidance and reassurance on the specific items below:
Note: The following information should be helpful to those of you who are hoping to get a student visa for study in Spain, especially if you're going through the New York consulate. The NY consulate accepts applications from permanent residents of NY, NJ, PA, CT, or DE.

1. Learn the requirements from your Spanish Consulate, and make sure you are getting the most up-to-date requirements.
Requirements - The majority of requirements are understandable, so I'm not going to rewrite all of them, but I'd like to give you some tips to make the process less stressful.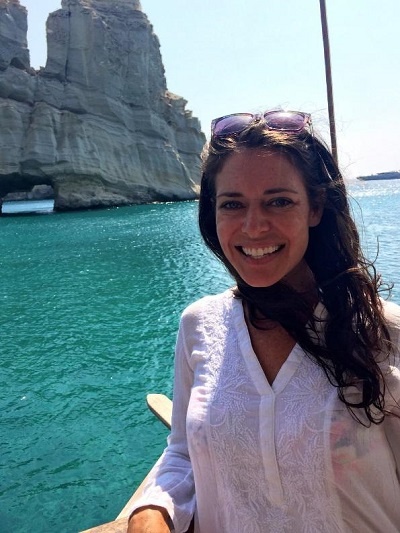 2. Timing is important! Give yourself enough time, but not too much.
You need to have time to make appointments and wait for paperwork to be processed. I'd start at least three months prior to applying. (I also had a full time job while doing this, so it was hard to make appointments, get people on the phone, etc.)
Work backwards. You can drop your application and paperwork at the consulate three months prior to the start date of your study program in Spain. No sooner. The consulate requires two to four weeks to process the visa. Again, allow enough time for any delay due to a problem with paperwork. However, your background check and medical check should be within three months of when you apply. (I had to go back to the doctor shortly after my yearly physical because it didn't fit within the three month range.)


3. Pay a little extra for peace of mind (The Apostille)
First, don't feel bad if you've never heard of an Apostille

Second, make an appointment for a fingerprint. For instance, if you're from NJ, go to njsp.org. This is the site where you can print "Form A" and proceed to make an appointment. After you get fingerprinted, you will receive your results in the mail. (I got mine about one week later.)

Next, get the background check notarized. You can find notaries everywhere, from UPS stores to your own bank. There is not an official/indicated spot for the notary. I was told to write, "This is a true document of my records" where there was space on the background check. Sign that in front of the notary and then he/she signs and dates after you.

Finally, to get the Apostille, send the notarized background check, request letter for Apostille, payment, and self-addressed envelope with stamp to your state treasury. NJ Apostille

If I could do it over again, I would've paid to have this expedited! The state treasury can take weeks and weeks to put the Apostille on and can't guarantee when it will be done. Pay the extra cost for peace of mind.

Give the consulate a copy of this, not the original. You bring the original background check and Apostille to Spain with you.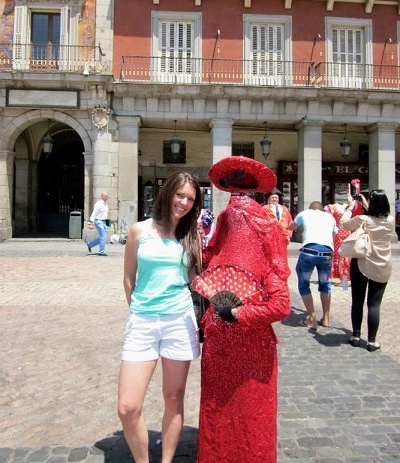 4. In case you need reassurance like I did...
On the visa application, check "Multiple Entries" if you plan on leaving the Schengen zone during your stay.

On the visa application, your school address can be used for your home address.

After you purchase health insurance for the year, the insurance company will provide you with a page to print out that proves you meet the consulate requirements.

For a student visa, you don't make an appointment in NY. You drop your envelope in a labeled slot.

Yes, you actually leave your passport with the consulate.

Although your 2 x 2 passport photo most likely looks like you've just been arrested, the consulate will still accept your application.

If you don't include a self-addressed envelope, you will be expected to go back and pick up your passport.

The visa should be processed within 2-4 weeks. (Mine was ready in 2.5 weeks.)

Once you get your passport back with your student visa, it is only temporary. This is normal. Once you get to Madrid, you will make an NIE appointment in order to obtain your student visa for the full year, and the paperwork will begin all over again, but it will all be worth it!
Click here to check out FAQ's from the consulate: FAQ's
Megan Zambell is 36 with a degree in elementary education and psychology. She had been teaching fifth grade in NJ for thirteen years. After realizing it was time for a change of pace and a new adventure, she took the online TEFL course with ITA and signed up for Spanish and culture classes with LAE Madrid.