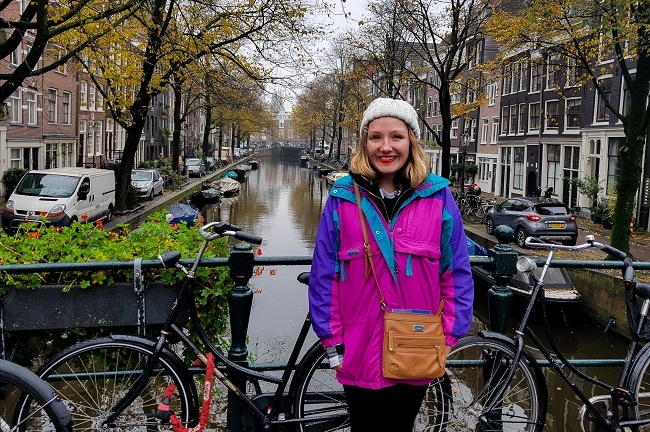 By Kayla Anderson
Let's start at the beginning. August 19, 2017: I'm sharing a bed with my mom, phone light furiously glowing at 1am as I read and re-read ITA Alumni stories regarding teaching English in Barcelona. I've never been to Spain. I studied design at University and have $2,000 in my bank account. I don't know a lick of Spanish.
My one-way flight to Barcelona is 10 days away.
So maybe this isn't the beginning. The beginning may have been in August 2016, when my long-term relationship ended, and I finally felt no contract to my future. Or the beginning was my design professor telling me there will never be a perfect time to move abroad, so go now. Maybe it was my five weeks in Rome in 2015 that kickstarted my wanderlust, the fire in my gut to chase after foreign places, and the bitterness I felt about probably graduating University, finding a desk job, replacing my batmobile, and becoming the lyrics to a country song.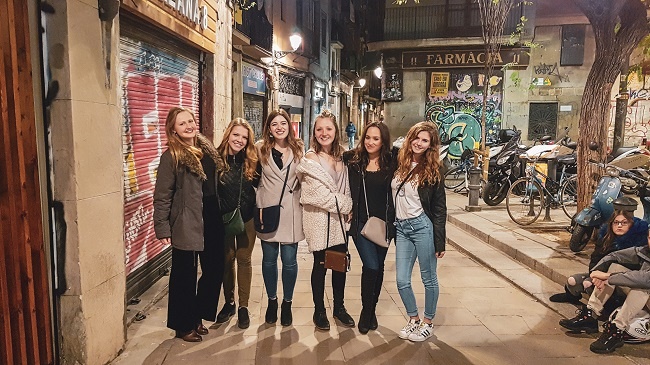 Wherever the odyssey began, the idyllic pipedream fiercely became an obsession. Truths came to light: after college, I would need a job, apartment, transportation and new life. If this assembly is necessary to move to Chicago, stay put, or go cross-country… why NOT go to Barcelona? Why not now? And if not now, when?
In a year's time, I raked together some savings, took the Online TEFL course with ITA, did an in-person practicum at my University, and prepared for my new life. Then in the aching days of last August, I was feverish for my departure, hardly able to carry on conversations with family or friends. There comes a time where there is nothing more you can do to prepare. There is nothing left to discuss, buy or choose. Then on August 29, I boarded my flight and found Barcelona, effervescent, unpredictable, golden, patiently waiting for me. We became fast friends. At the time of this writing, my "Barcelona Birthday" is 10 days away. So much has changed since last year, when I had suspense in my heart and two feet in Wisconsin.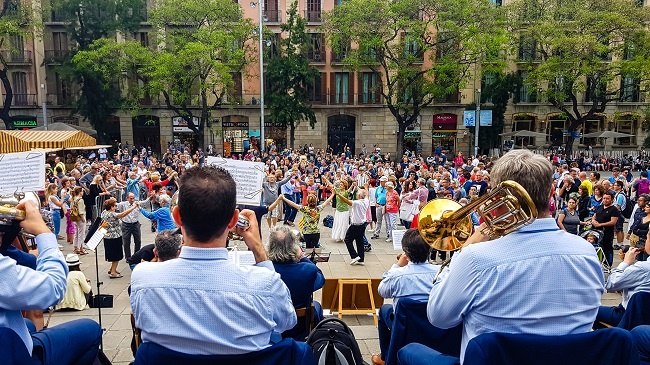 We are fortunate to have so many correspondents from Barcelona! Looking at fellow ITA articles, I was assessing what new information I could share to the collection. In the air of Lauren O'Rourke, I'd like to focus on what my life looks like now after almost a year in Spain.
In my first months here, I was prey to an urgency to be "livin' da vida loca," as fast and as much as possible. This includes, but is not limited to: $20 tapas dinners by myself on weekdays (pre-employment), a birthday trip to Amsterdam, a Milka-bar & nutella diet, and buying the Peanuts movie on Amazon Prime (highly recommend). I saw the Gaudí stuff, I never said no to a chance at making friends, I bought art supplies, IKEA furnishings, and Starbucks any time I had a meltdown. Three girls I met in my first week are still some of my best friends here. We've shared birthdays, day trips, Christmas Eve and nights at home on the couch.
With the New Year came more permanence, and some stagnation: everything isn't new anymore, and in a lot of ways, that was a relief. I understood how and where to grocery shop. I worked on a 2000 piece puzzle with my roommates. I went to movies, savored the tapas feasts on Saturday nights, and had some best friends move on to new adventures. I missed people from home, I missed people from here. I started making use of my "down-time" more, since I was only working 24 hours a week. I met new friends. I bought a hand-mixer.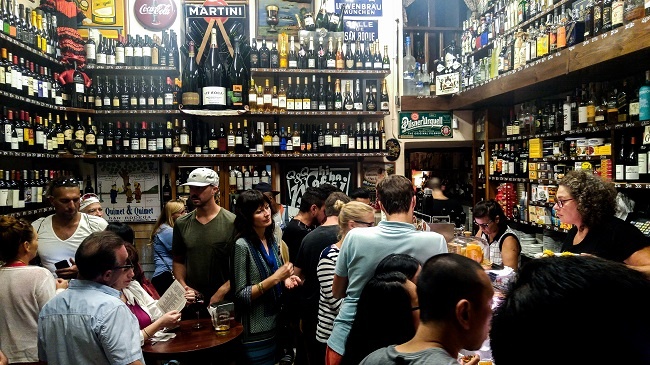 Then, May. My private English student, a thirty-something Catalan named Sergio, recommends I see Nit Dels Museus, a night where all the museums in Barcelona are free and open until 1 am. I get dressed up and plan to meet friends later, but spend the event by myself, taking exactly as much time as I want in front of each artwork and reading the English descriptions when available. I pick up kebab and eat it on Kelsey's couch before we go to our favorite bar. Also in the mix, nine months in: I've gone to a dentist. VIPKID renewed my contract for six more months. I have adapted to my private students and make lesson plans that challenge, interest and reward them. My education with ITA gave me the confidence and adaptability to teach in multiple classroom environments. I've stopped feeling like this is temporary, or that my life in the US is on hold. My life is moving forward, here in Europe.
What I wish I knew in the beginning: being an expat is the best decision I've ever made. I exchange conversation and cultural traditions with people from Mexico, Sweden, Holland, Germany, Argentina, Canada, Slovakia, France, England, South Africa, Venezuela. A few of my best friends are Americans.
I have learned the difference between visiting and residing in a foreign country. Living here has shown me the essential aspects of my character, both good and bad. It has shown me how to eliminate negative obstructions - things I didn't know were there, things I didn't realize I was doing -and live my happiest life, free. I've discovered my truest values because of the circumstances of having no loyalties. Learning who I am has been so catalyzed in this past year, it feels like I took a shortcut past many more years of trial and error. I'm much more peaceful now. I have acceptance of ever-evolving personal ambitions. Now after a year, I am finding a larger community of long-term expats too: people who have hopes, plans or ideas for a long-term future in Barcelona. It's a lot less tempting to move home when I see my friends are not just in Ohio anymore. They are in Ohio, but they are in London, Sweden, Barcelona, Utah, and Austria too. It is a privilege to live this richly.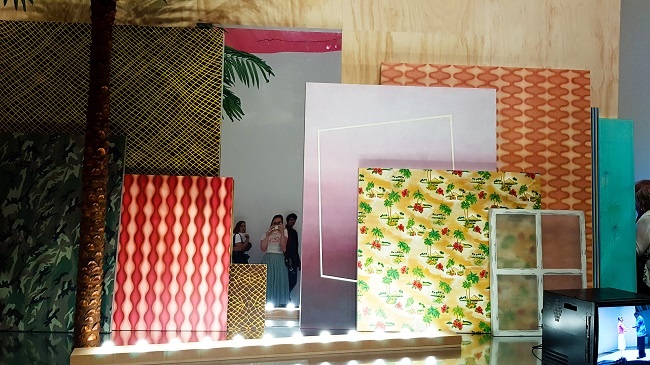 A full year has also meant enough calm after the storm to be able to see Barcelona as it is. I'm not swept up in the new magic of Catalonia, and I haven't been working on a deadline with my life here. I'm actually comfortable living in Spain. After months and months of really hard work, this is an honor and a rewarding feeling. I'm so glad I have stayed this long. Now, I am considering 2019 and the possibilities of my next year with goals for longer term residency in Europe. Whether it's in España or Elsewhere, I have full faith that I will choose what's best for myself each step of the way. I believe in myself to make my dreams a reality, whatever my dreams may be.
It is true what they say: if you've read this much and are considering this move, you are brave. You are strong. You will make it happen. So many people discuss their dreams and never experience the audacious, intrepid reward of doing the darn thing. I hope you find life in Barcelona as beautiful, enchanting, and fulfilling as I have. Salud, amigos!



Kayla Anderson is a Visual Communication Design graduate of The Ohio State University, currently living and teaching English in Barcelona, Spain. Places she calls home include Barcelona, Spain; Sun Prairie, Wisconsin; and Columbus, Ohio. When she's not high-fiving 9 year olds, she can be found making pastries, illustrating, or running 30 minutes late to dinner. You can follow her professional work here, as well as her personal blog.